Adoptions Update
by Laura Therrien | Happy Tails | February 28, 2013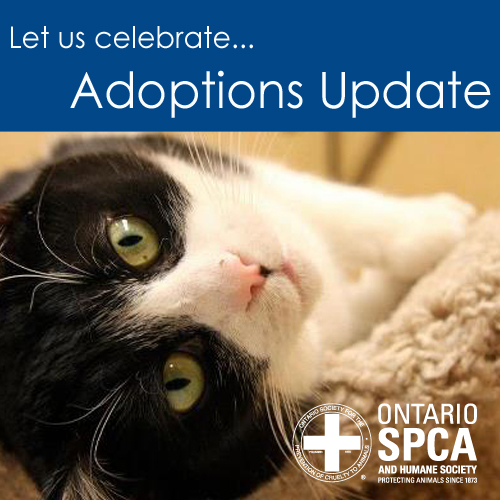 The numbers are in and animal lovers have come through once again.  Over the last week, the Ontario SPCA had a total of 118 successful adoptions.  The breakdown includes 54 cats, 1 cockatiel, 52 dogs, 3 guinea pigs, 1 hamster, 1 horse, and 8 rabbits.
Thank you to everyone who opened their homes to these loving pets.
Looking for a pet?  We have many animals still waiting for their forever home.   Visit the Ontario SPCA for an adoption centre near you.
Categories
We have supported the OSPCA since 1951
We have supported OSPCA since our arrival in Canada in 1951.  Keep up the greatest  T.L.C. for animals.
-Paul & Des
Sign up for news and updates
Thank you for joining our online community.