Adoptions Update
by Laura Therrien | Happy Tails | February 28, 2013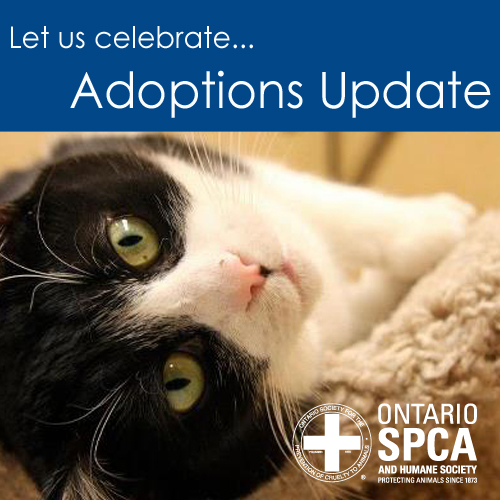 The numbers are in and animal lovers have come through once again.  Over the last week, the Ontario SPCA had a total of 118 successful adoptions.  The breakdown includes 54 cats, 1 cockatiel, 52 dogs, 3 guinea pigs, 1 hamster, 1 horse, and 8 rabbits.
Thank you to everyone who opened their homes to these loving pets.
Looking for a pet?  We have many animals still waiting for their forever home.   Visit the Ontario SPCA for an adoption centre near you.
Categories
Hats off to you
To all kind-hearted and hard-working people at SPCA: hats off to you. I love animals and admire the work you do.
Kellie
Sign up for news and updates
Thank you for joining our online community.