After almost losing his paw, Teddy is now living his best life  
by Ontario SPCA and Humane Society | Happy Tails Interesting | July 18, 2022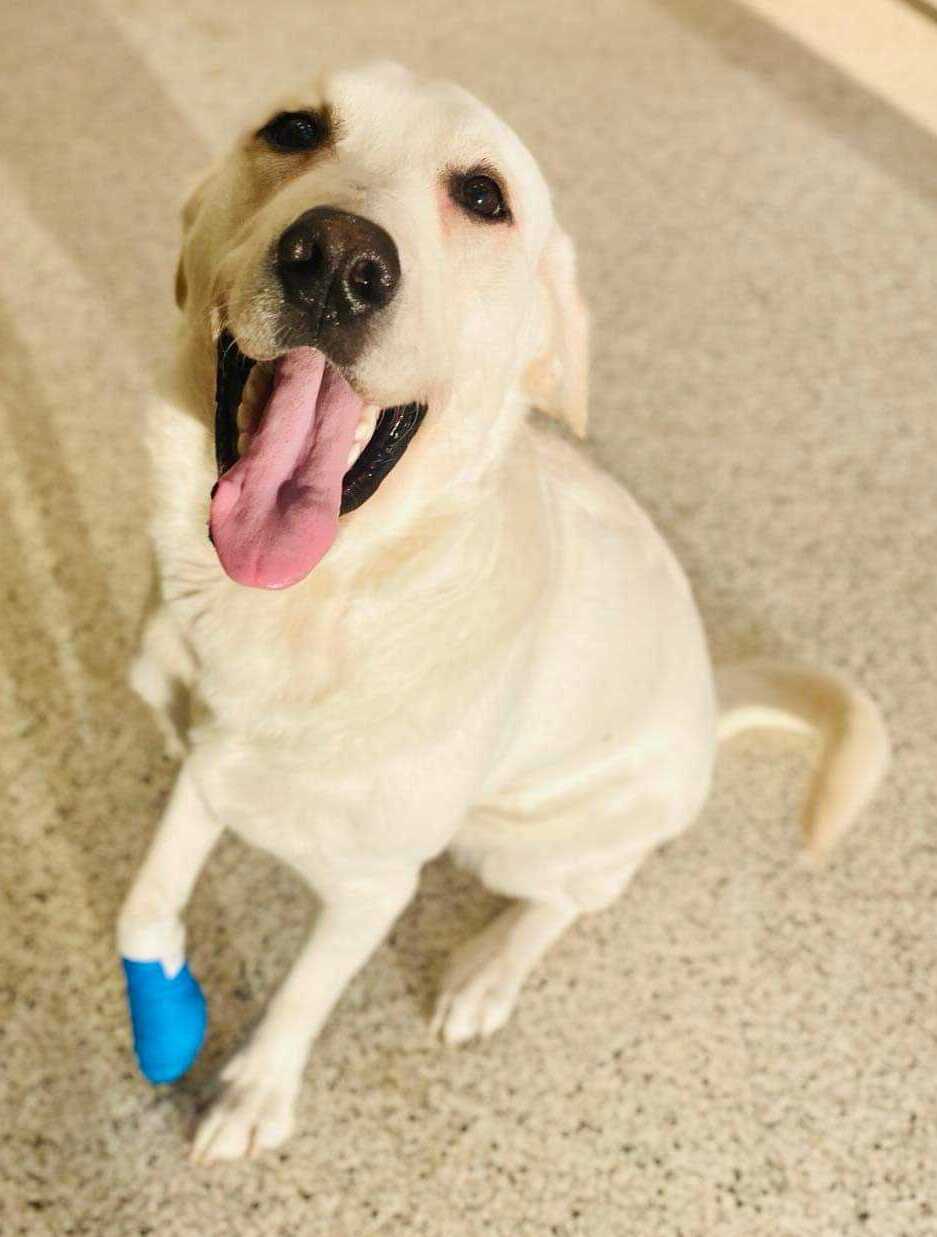 Teddy came into the care of the Ontario SPCA Sudbury & District Animal Centre with a very serious injury to his paw that left him unable to bear weight on that leg. He was in excruciating pain, and the prognosis for his foot did not look good. The veterinarian treating Teddy was concerned that he may need to have a few of his toes amputated or, worse, lose his foot altogether.  
TLC saves Teddy's paw 
Saving Teddy's paw was a labour of love that required daily bandage changing and a lot of TLC. The animal care team at the Sudbury & District Animal Centre tended to him for several months and were thrilled when he started to show significant improvements. X-rays indicated that his toes and pads were healing up nicely and Teddy would not need to undergo amputation.  
"Teddy spent most of his time in my office; laying on his bed, playing with his toys and sleeping under my desk. He allowed us to do his treatment relatively easily and healed very well from possibly losing two toes to making almost a full recovery, which was very rewarding to watch," says Jennifer Hughes, Animal Centre Manager, Ontario SPCA Sudbury & District Animal Centre. 
Adopted into his new family
Once he was on the mend and no longer needed daily bandage changes, this sweet Lab was ready to find a loving family to call his own. A meet and greet was set up with some lovely people and their dog. He melted their hearts and his adoption was finalized. 
"Teddy has some challenges, but he is fitting right in with the family. He's starting to walk normally and has been for a while. He is rarely limping anymore. He is also a big cuddle bug and doesn't like to be left alone," says Teddy's adopter. 
Transforming lives
Teddy's outlook when he arrived at the Sudbury & District Animal Centre looked bleak, but thanks to the dedication of some amazing animal care staff, he is now living a happy and fulfilling life with his new friends.  
Teddy is just one of the amazing transformation stories we see on a regular basis at the Ontario SPCA. These success stories are made possible thanks to our caring community and generous supporters.  Please consider helping more animals like Teddy by giving a gift of a second chance.  Visit ontariospca.ca to adopt or to donate.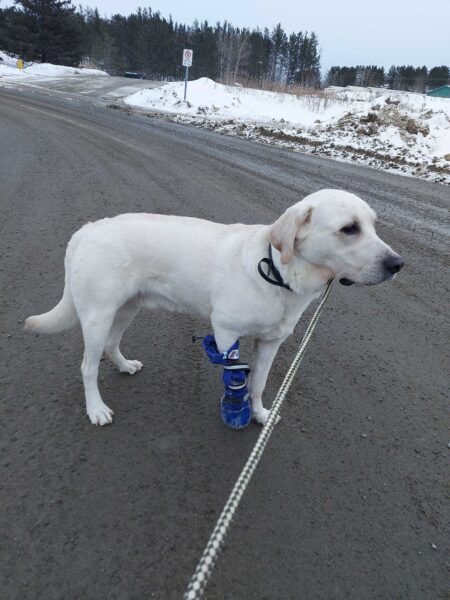 Categories
Testimonial
Dogs only ask for your love and attention
Dogs only ask for your love and attention, nothing else. Thank you for everything you do!
Christine
Sign up for news and updates
Thank you for joining our online community.