After losing her kittens, Tina overcomes hardship to find happiness
by Ontario SPCA and Humane Society | Happy Tails | September 19, 2022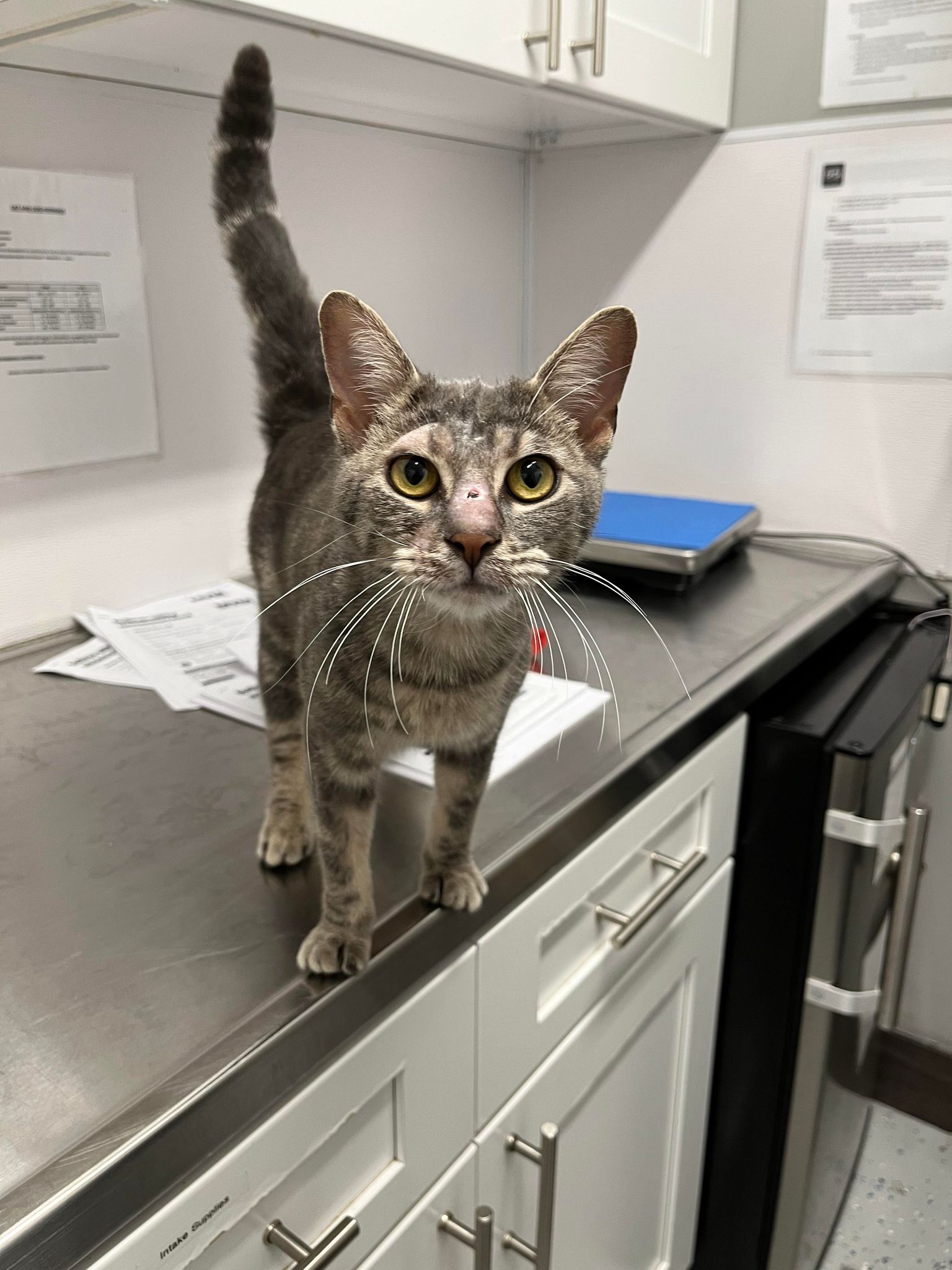 Looking at Tina now, you wouldn't guess this sweet cat had endured so much. She was alone, scared, and pregnant when she was found badly injured on the side of the road. Luckily, the good Samaritan contacted Ontario SPCA and Humane Society to help! 
Upon arriving at the Ontario SPCA Lennox & Addington Animal Centre in Napanee, Tina was immediately sent to a local veterinary clinic for emergency x-rays to check for broken bones and other possible complications. Through the entire process, Tina remained in good spirits – affectionate through it all! This little cat was very fortunate she hadn't sustained any long-term physical injuries. Sadly, that evening, Tina sadly miscarried all of her six kittens.  
Recovering from a great loss
It was now time for Tina to focus on her recovery. This sweet kitty was ready to put her hard life behind her and get her second chance at happiness. The team at Ontario SPCA reached out to their foster network and connected Tina with a great foster family to care for her during her road to recovery. It didn't take long for her foster family to fall in love with her. Once she was ready to officially find a loving home, they knew Tina was meant to be part of their family! 
"The folks who came in for Tina were looking for a cat who would choose them. Sometimes that doesn't work out, but Tina decided to turn up the charm and they couldn't leave without her," says Esther McCutcheon, Manager, Ontario SPCA Lennox & Addington Animal Centre. "I think she went to the perfect place for her. The adopters told us she took a total of 10 minutes to settle into the house and acted like she had always lived there. She follows them around and is such a happy girl."  
Settling into her new home
Today, Tina's family report that she is feeling much better and is thriving in her new home.  They are so happy to have found Tina and give her the life she deserves.  
"She's a blessing to us now," says Gary, Tina's adopter. "She is well adjusted and happy. Thanks very much for all the work and care that she received at the Ontario SPCA Lennox & Addington Animal Centre. "Great and wonderful people who care about all their fur friends." 
You, too, can change the life of an animal in need by joining our team of foster volunteers and opening your home and heart to a foster friend. Visit ontariospca.ca/volunteer or read foster stories on our blog to learn more and see if fostering is right for you.  
Looking to change a life by adopting? Take the Meet Your Match quiz and check out the animals currently ready for adoption to find your perfect companion.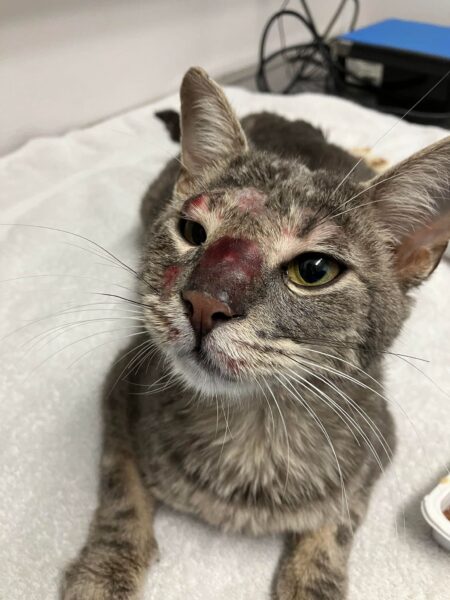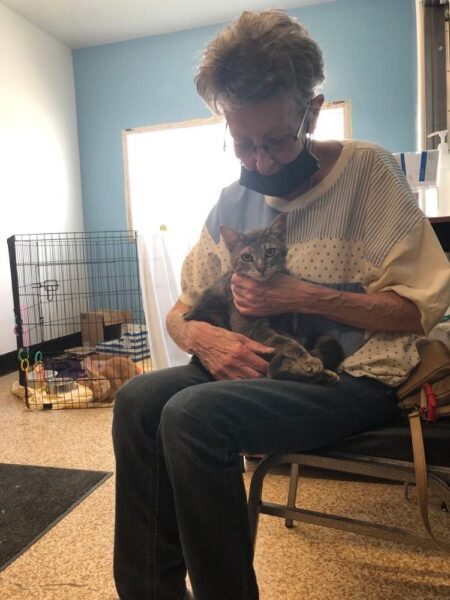 Categories
Testimonial
Thank you so much for all you do
Thank you so much for all you do every day to rescue animals in need. I can't imagine the terrible situations that you see every day.  It is great that you have the heart to help. Keep up the good work.
-Betty
Sign up for news and updates
Thank you for joining our online community.