Animal enrichment: How to make snuffle mats
by Ontario SPCA and Humane Society | Interesting | March 18, 2020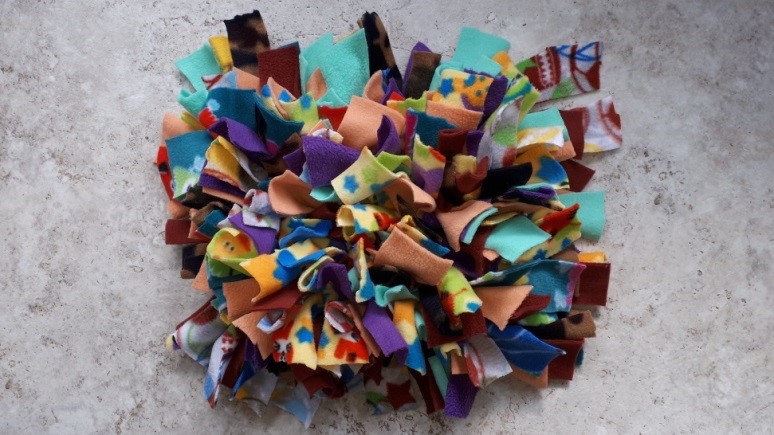 With a few extra weeks of time home on your hands – we wanted to offer you and your family a way to support your local animal centre, from the comfort of your home!
Here's a great activity you can do as a family, that's fun to make, and incredibly useful for animals waiting for their forever homes!
*Please note – snuffle mats should only be used or offered to your furry friend while someone is present and observing your companion animal.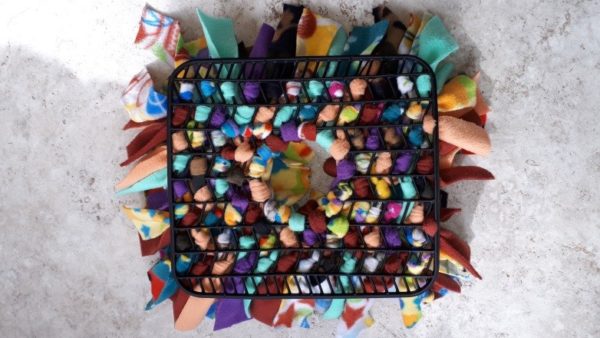 What is a Snuffle Mat?
A snuffle mat is essentially a mat with flaps of fleece that food can be hidden within, the dog or cat sniffs around the mat (snuffles) finding all of the bits of food and crumbs hidden in the nooks and crannies of the mat.  Snuffle mats are used to provide another way to feed our animals and offer an enriched environment.  Meaning feeding time is more mindfully engaged for the animal using various senses than the mindless feeding straight out of a food dish.
How to make a Snuffle Mat?
Snuffle mats are simple to make but time consuming.  We use donated fleece blankets cut into strips and tie them onto a rubber mat.  Scissors, blankets and rubber mats are all the materials needed.
Snuffle Mat Instructions
Supplies Need:
Large Scissors
Ruler or measuring tape- optional
Dish mat for the sink
Fleece material or fleece blankets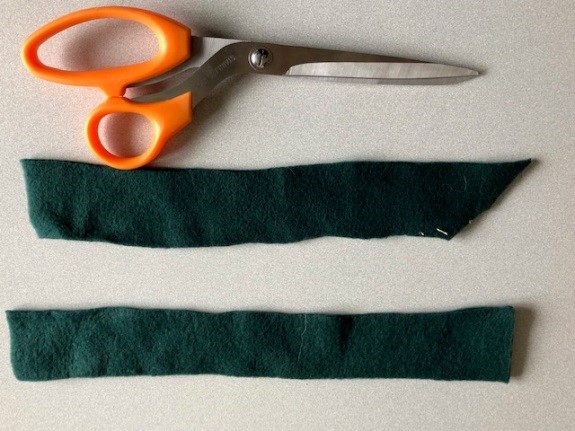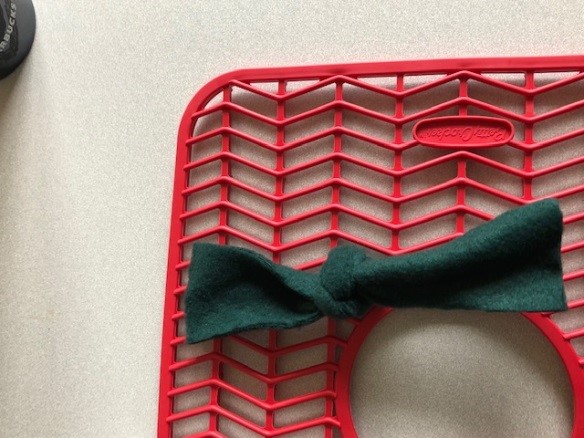 Instructions:
Cut the fleece into strips.

1 inch to 2 inches wide and approx. 8-12 inches long. (long enough to tie a double knot)
Start at the middle of the mat and tie the strips onto the mat.

Alternate tying the strips on every other hole on the mat.
Tie the strips in a tight double knot.
You're now all set to start making a snuffle mat for an animal in need!
Categories
Testimonial
Wish to thank everyone involved
I wish to thank everyone involved in the care and rescue of animals, especially volunteers.
Agnes
Sign up for news and updates
Thank you for joining our online community.