November Animal Rescue Story: Apple the Parrot
by Ontario SPCA and Humane Society | Happy Tails | November 1, 2019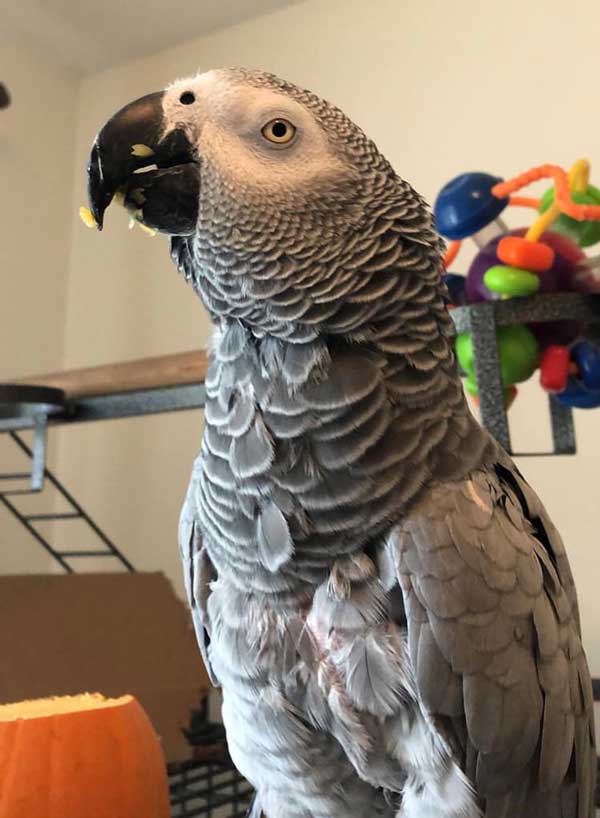 Apple was surrendered to the Ontario SPCA and Humane Society by her family as their new son was unfortunately allergic to her dust.
Thankfully Madalyn was looking for a new feathered friend and quickly fell in love with Apple's personality.
"Apple is a lovely, silly, challenging and overall amazing addition to our little family." Apple's adoptive pet parent Madalyn explains.
10 months later, Apple is still adjusting but has settled in well.
"She is still nervous of arms and hands around her so we are still working on that."
And it turns out, it's not just Apple who is starting to change her ways.
"You won't believe it, but she's started to get me to eat healthier – we share snacks and of course it's nothing but the best fruits and vegetables for her!"
Madalyn says although she's coming out of her shell more and more each day, she's still got a bit of stage fright.
"She only talks when there is either no one in the room or it's just me. Good thing we have 60 more years to work on that together."
Apple is now happily living her days with her forever family. Support animals in need just like Apple by joining as a monthly donor today!
Categories
Testimonial
Hats off to you
To all kind-hearted and hard-working people at SPCA: hats off to you. I love animals and admire the work you do.
Kellie
Sign up for news and updates
Thank you for joining our online community.