AnimalSmart™ fosters empathy to shape animal advocates of the future
by Ontario SPCA and Humane Society | Interesting | June 24, 2022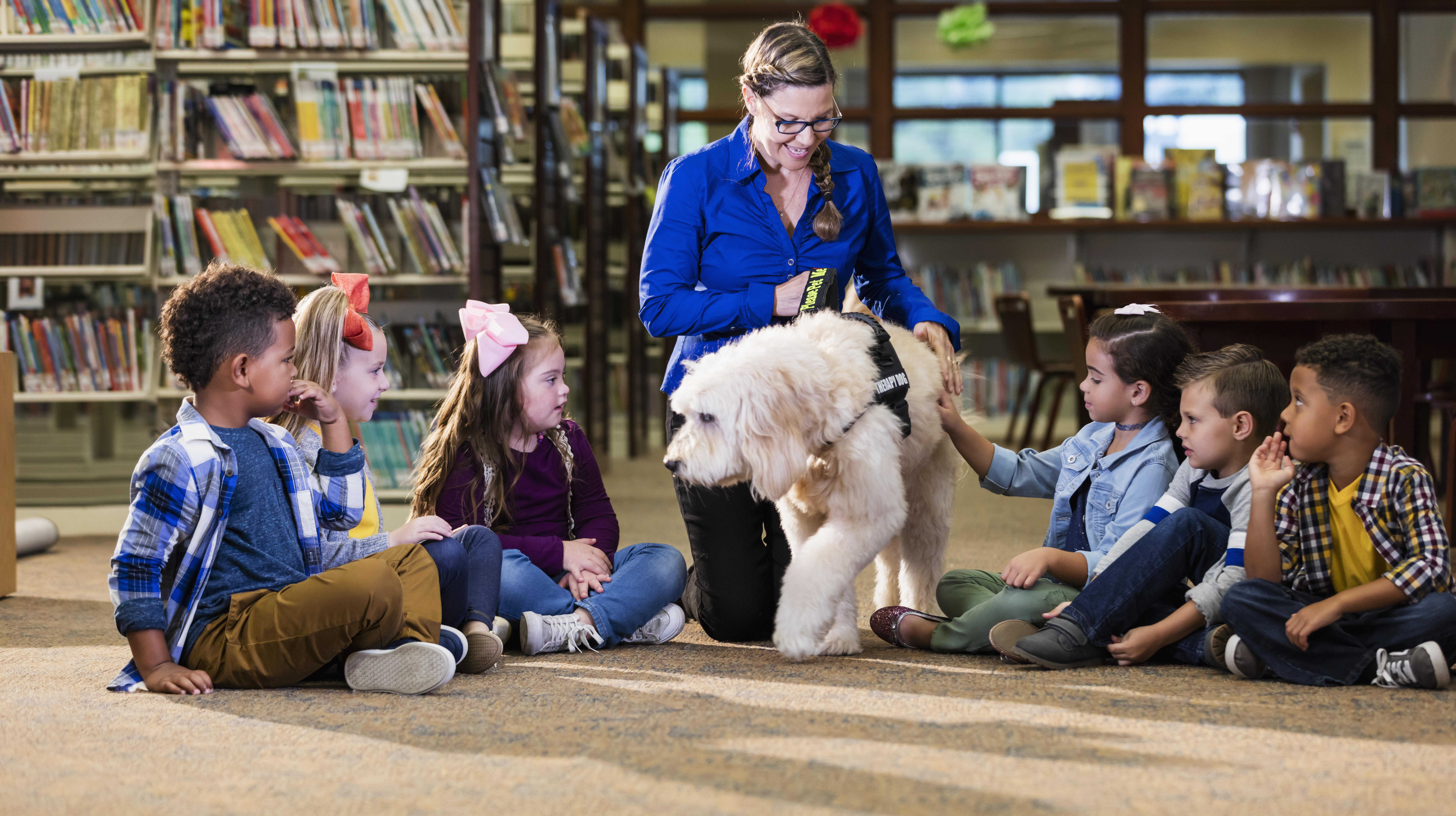 Are you an educator? Are you passionate about animal welfare? Do you want to inspire future generations to live compassionately and to consider the needs and the well-being of animals?  
We have exciting news about AnimalSmart™ – we are now booking in-person and virtual presentations for students, and we are recruiting volunteers with a passion for education! 
AnimalSmart™ Humane Education Program
AnimalSmart™ is the Ontario SPCA and Humane Society's humane education program designed to foster empathy, promote a sense of responsibility and inspire connection with animals. We offer presentations free of charge to schools and community groups for Grades 1-8.  
Check out our new presentations. 
Each interactive presentation includes humane education information, student/child-driven activities, as well as additional resources which can be delivered individually or in a three-part series. 
AnimalSmart™ presentations are accessible to a wide range of educators as a powerful tool that integrates humane education to engage and empower the next generation of leaders, focused on the well-being of animals. 
Become an AnimalSmart™ volunteer 
If you enjoy working with children and youth, and have a passion for presenting, join our team! Help us create a brighter future for animals by becoming a Humane Education volunteer! This is an opportunity to meet like-minded friends while making a direct impact on your local and global community. 
Click here to learn more about how to get involved. 
Inspiring future generations 
Following these presentations, teachers often contact us with ideas on how they would like to help animals because they are inspired by what they've learned. 
"Teachers have reached out with ideas that the students want to do and how they can support and care for animals," says Laura Fanthome, Humane Education Manager, Animal Smart™, the Ontario SPCA and Humane Society. "Students are excited and want to learn more." 
At Spencer Avenue Elementary School in Orangeville, students created posters to help animals at our Ontario SPCA Orangeville & District Animal Centre find their fur-ever homes! The posters included details about each animal to introduce them to their potential new "pawrents."   
"There are many animal lovers in my class and most students have pets," says Miss Andrea, a French Immersion teacher at Spencer Avenue Elementary School. "My students really enjoyed making the posters and felt good knowing they may help an animal get adopted. They are learning the importance of adoption and how the Ontario SPCA helps animals in need." 
To learn more about AnimalSmart, book a presentation, or become a volunteer, visit ontariospca.ca/animalsmart  
Categories
Testimonial
For every animal you save
For every animal you save, every animal who feels loved in their last moments, and for everything else you do; thank you and God Bless.
-Stephanie
Sign up for news and updates
Thank you for joining our online community.