Apollo the foal needs your help!
by Emily Cook | Interesting | August 9, 2019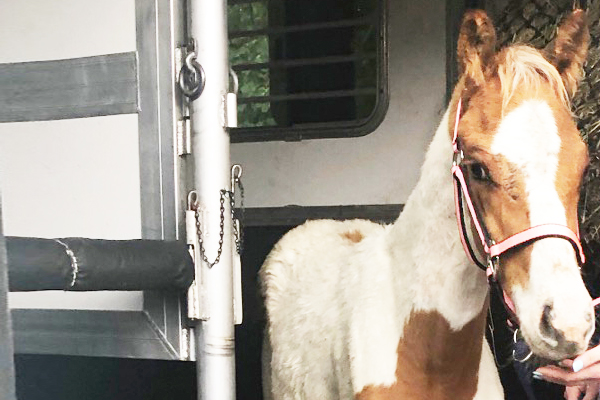 Late last week, we were contacted by a local rescue who had picked up a 3-month-old foal at a sale in very thin body condition, separated from its mother. The rescue acquired the foal, now named Apollo, thinking it just needed some food and TLC.
They quickly realized to their dismay that it was worse than they thought: Apollo also had a fractured jaw requiring surgery.
The rescue did not have the means to transport the foal for veterinary care or to rehome after treatment, so our SPCA Animal Rescue team has stepped in to offer assistance.
Rest assured, this situation has been reported to OMAFRA and the police for follow up as alleged animal cruelty. Our focus now is to make sure that Apollo gets the care he needs.
$2,700 is needed for veterinary care and recovery for Apollo. The kind-hearted rescue group, their friends and supporters have put forth $1,100 towards Apollo's medical expenses. We need your help to raise just $1,600 to ensure all his expenses are covered. Any funds raised beyond our goal will be available to help the next animal in need.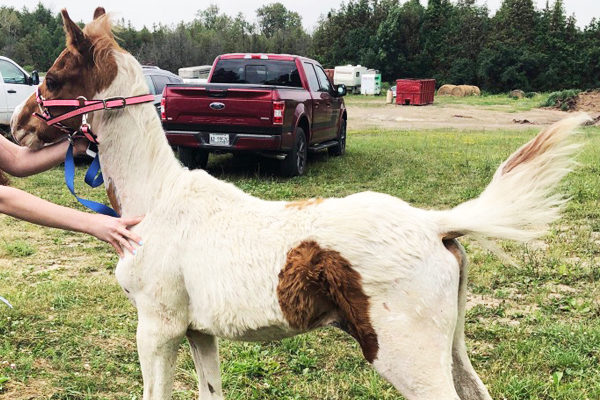 Together, we can help sweet Apollo have a full recovery.
Categories
Dogs only ask for your love and attention
Dogs only ask for your love and attention, nothing else. Thank you for everything you do!
Christine
Sign up for news and updates
Thank you for joining our online community.