Apple the parrot finds her perfect match in her new home!
by Ontario SPCA and Humane Society | Happy Tails | July 12, 2019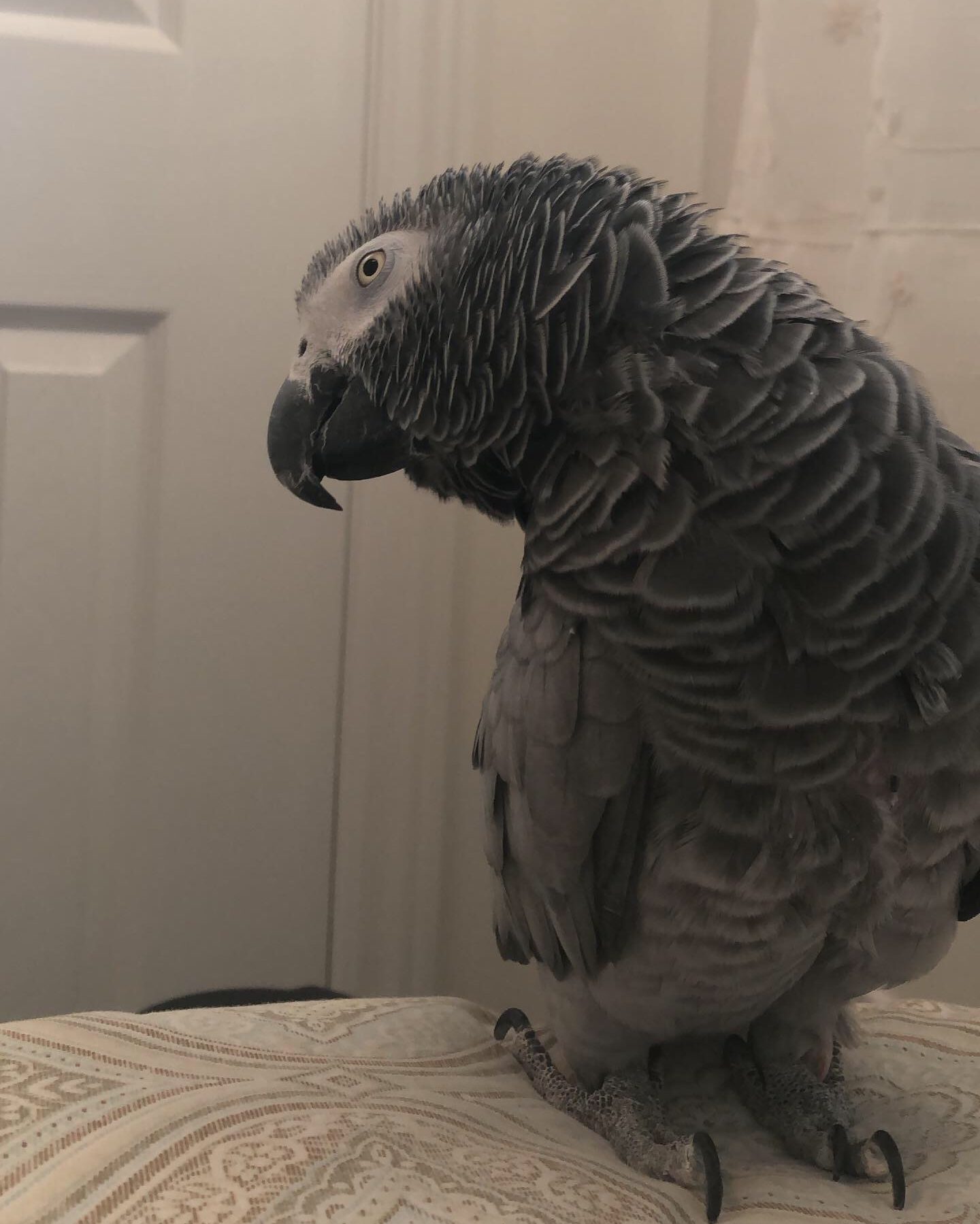 We love hearing adoption updates from our communities! Here's one that's a little bit different from what we may normally share – it's about Apple the parrot finding her forever home with one of our staff members.
The story of Apple the parrot
Guest blog: Madalyn Abreu, Ontario SPCA Barrie Animal Centre manager.
I adopted Apple from the Ontario SPCA Barrie Animal Centre in January of 2019. Unfortunately her previous owner needed to surrender her over to the animal centre to be rehomed, as their new son ended up being allergic to her dust.
Apple has been a lovely, silly, exciting, challenging and overall amazing addition to our little family. As African Greys often do, she is taking her time warming up to people, but she has recently told us she enjoys to be scratched on her head (on her terms of course 😉).
We are told she is only six years old, so we're looking forward to many more years together forming a bond. She is slowly growing her flight feathers back and today she flew over to hang out right beside me as I was hanging out on the bed in her room! It's the little moments like this that show me all of our hard work with her is paying off.
She enjoys saying her name in both my voice and my fiancé's, saying "Step up" (although we are still working on getting her to actually do this) and "Hi, Apple." She barks like my dog, meows like the cat she had in her previous home, chirps loudly like my other parrot, and laughs when she hears laughing (also when she hears crying – such a funny bird).
She is such a joy to have around and we never tire of listening to her!
Interested in adopting? Visit our adoption site and read more about caring for birds on our blog.
Categories
Testimonial
Thank you for looking after these animals
Thank you for looking after these animals — I would love to have them all in my house!
Ulla
Sign up for news and updates
Thank you for joining our online community.