Blind cat, rescued through an investigation, now looking for forever home
by Ontario SPCA and Humane Society | Happy Tails | March 15, 2018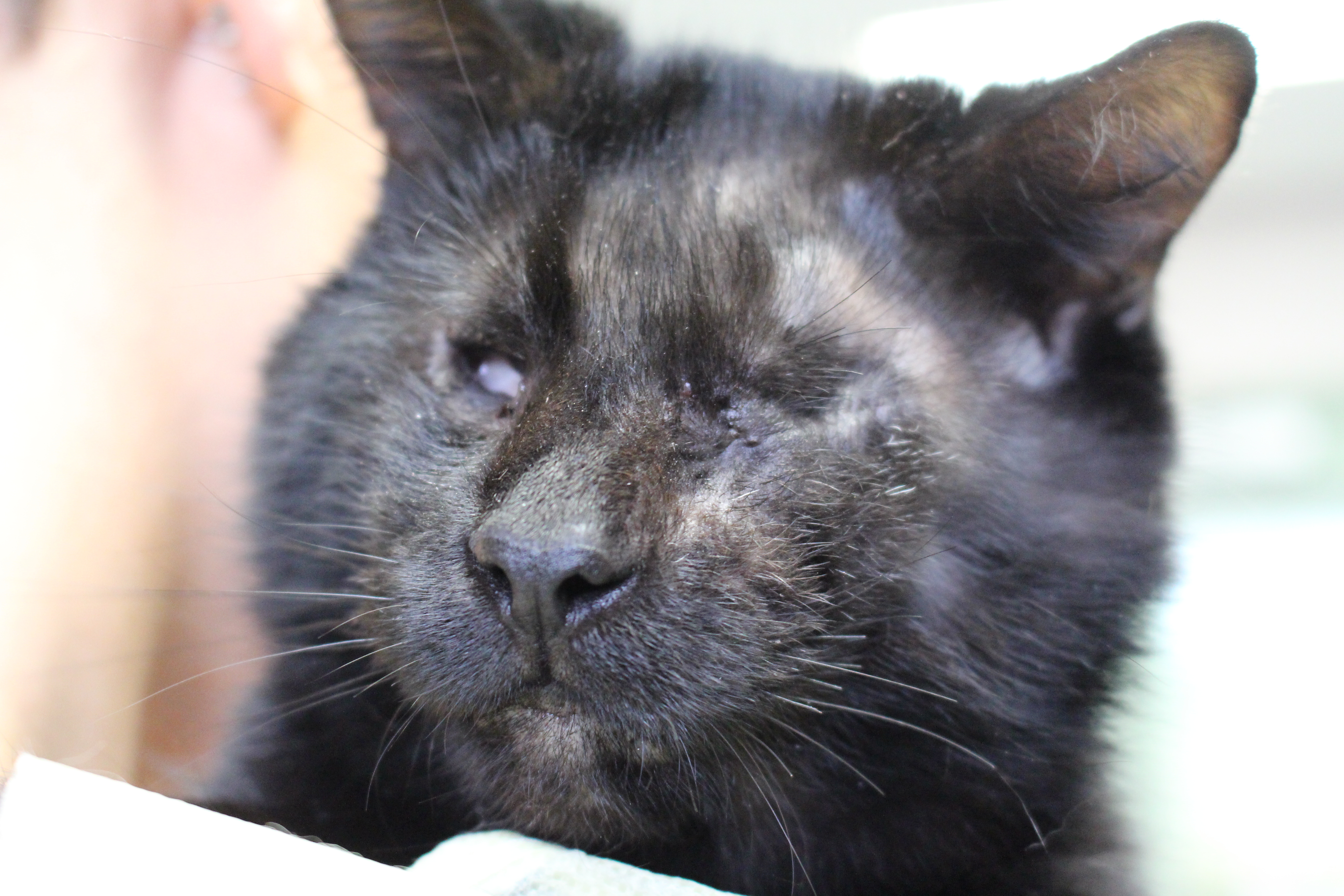 "Felix" is quite the trooper. After losing his sight, he is rediscovering the world – and looking for a forever home to call his own.
Felix came into the care of the Ontario SPCA through an investigation. Staff discovered Felix's right eye was missing,  possibly from an injury or birth defect. The veterinarian who was consulted recommended leaving the right eye open with a layer of tissue covering the socket. Unfortunately, they also discovered Felix's left eye to be badly injured. Sadly, the eye could not be saved and Felix had to undergo surgery to remove it, leaving him fully blind.
Felix's left eye is healing well and he has now been neutered. He's now ready to find a loving home! This cutie is looking for a patient owner willing to continue caring for him in his special condition. Long-term care for his left eye will include a daily rinsing of the socket with an over-the-counter saline solution. Felix will need to remain indoors, unless carried outside and on a full harness.
Felix is an otherwise healthy and affectionate cat, good natured and friendly. Staff at the Ontario SPCA are hoping to find an exceptional home for this exceptional cat!
If you are interested in giving Felix a home, watch the Ontario SPCA Provincial Education & Animal Centre's adoption page. Or stop by the animal centre to speak with our adoption counsellors.
Categories
Testimonial
We have supported the OSPCA since 1951
We have supported OSPCA since our arrival in Canada in 1951.  Keep up the greatest  T.L.C. for animals.
-Paul & Des
Sign up for news and updates
Thank you for joining our online community.