Bonded pair Duke and Daisy find a home together!
by Ontario SPCA and Humane Society | Happy Tails | December 13, 2019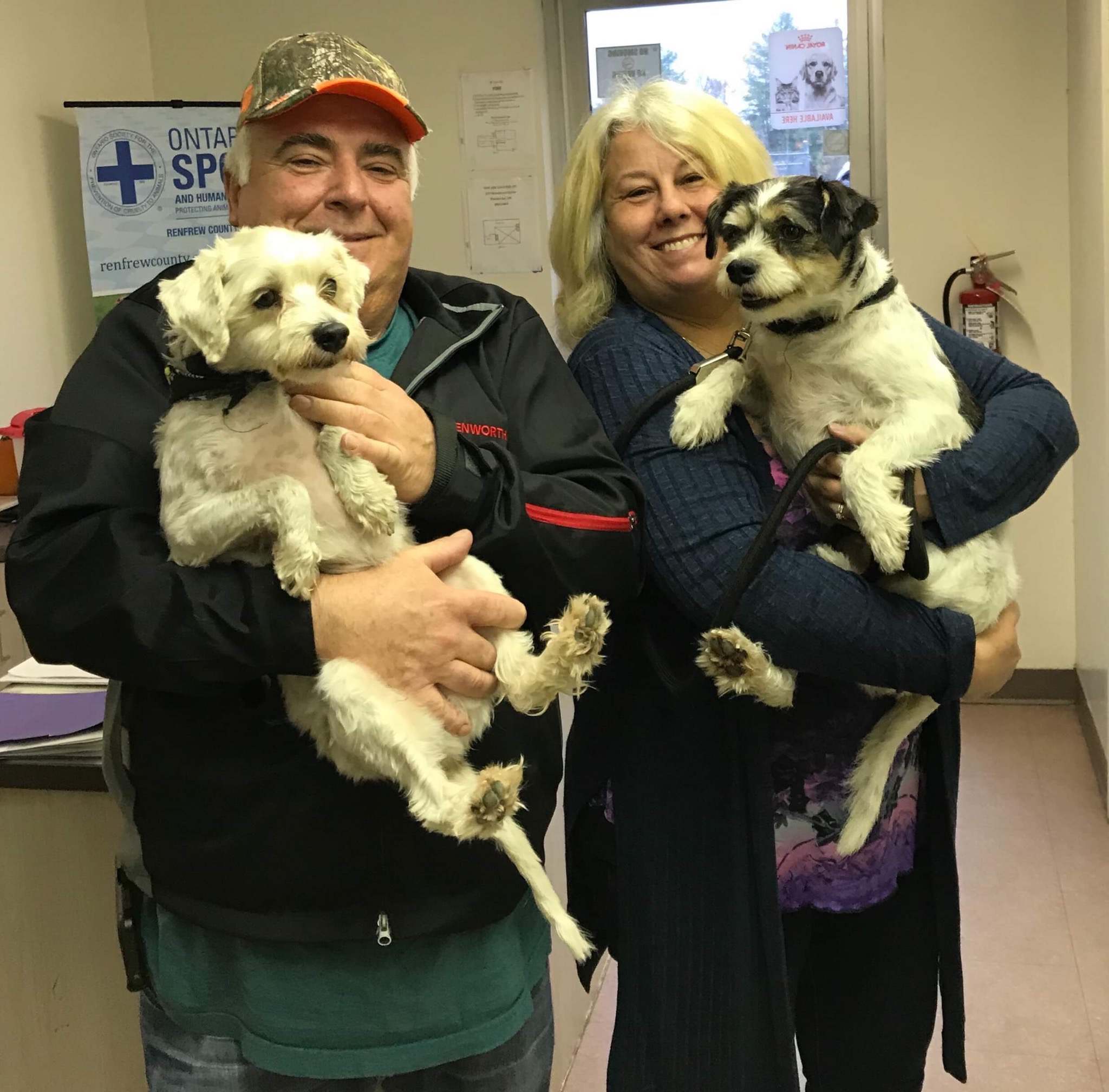 When Duke and Daisy's owners passed away, their future seemed very uncertain. But we're happy to report, their story has a happy ending and they have a forever home!
Duke and Daisy came to the Ontario SPCA and Humane Society through the Ontario SPCA's Support the North program. In early September, they were among 46 dogs transported from Manitoba and Northern Ontario to find homes. The initiative brings awareness, attention and action to the serious issue of dog overpopulation in the North and a lack of animal wellness resources in Northern communities.
When both of their fur-parents recently passed away, Duke and Daisy's lives were turned upside down. Together since they were puppies, separating them wasn't an option for the family of the late owners. Unable to care for the two senior dogs, the family made it their mission to do everything possible to ensure Duke and Daisy's golden years could be lived out together.
A second chance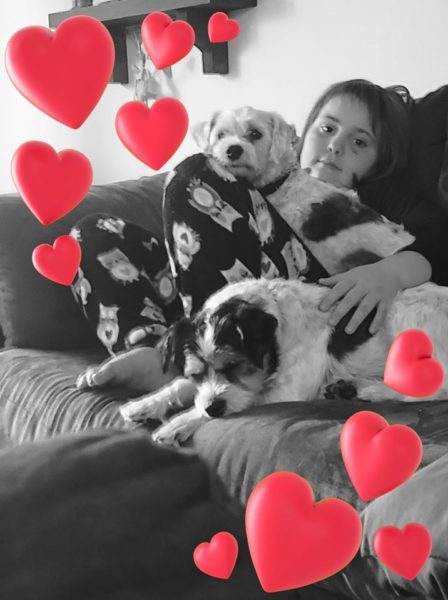 Duke and Daisy got their second chance through the Support the North program, which was transporting dogs from remote Northern communities to areas of the province where there is a greater demand for adoptable pets. The senior pair made the long journey south with dozens of other dogs in need of homes. The pair ended up at the Ontario SPCA Renfrew County Animal Centre. Their quest for a new family had begun.
In the weeks that followed, Daisy and Duke had many adventures. These dapper dogs visited local seniors in a retirement home, wowed a crowd at a weekend adoption event, and kept all the visitors and team at the animal centre company as they awaited that special adoption day.
Then one day, a couple arrived at the animal centre wanting to get to know Duke and Daisy better. Staff could see right away how comfortable they were together, as if they had known each other forever! The meeting was meant to be, and soon Duke and Daisy went home with their new forever family.
"The pups are doing great. Duke loves to be our daughter Charlotte's arms. She holds him like a baby and he sleeps with her for most of the night then he joins us in our bed where Daisy and Scruffy (our other dog) are sleeping," says the dogs' adopter.
She says they are settling in well and can now comfortably rest together in their very own home sweet home.
"We love them both and they have bonded well with everyone. We are so lucky to have this opportunity to have these gems in our lives."
Categories
Testimonial
We have supported the OSPCA since 1951
We have supported OSPCA since our arrival in Canada in 1951.  Keep up the greatest  T.L.C. for animals.
-Paul & Des
Sign up for news and updates
Thank you for joining our online community.