Brawlin finds his purrfect match
by Ontario SPCA and Humane Society | Happy Tails | February 15, 2022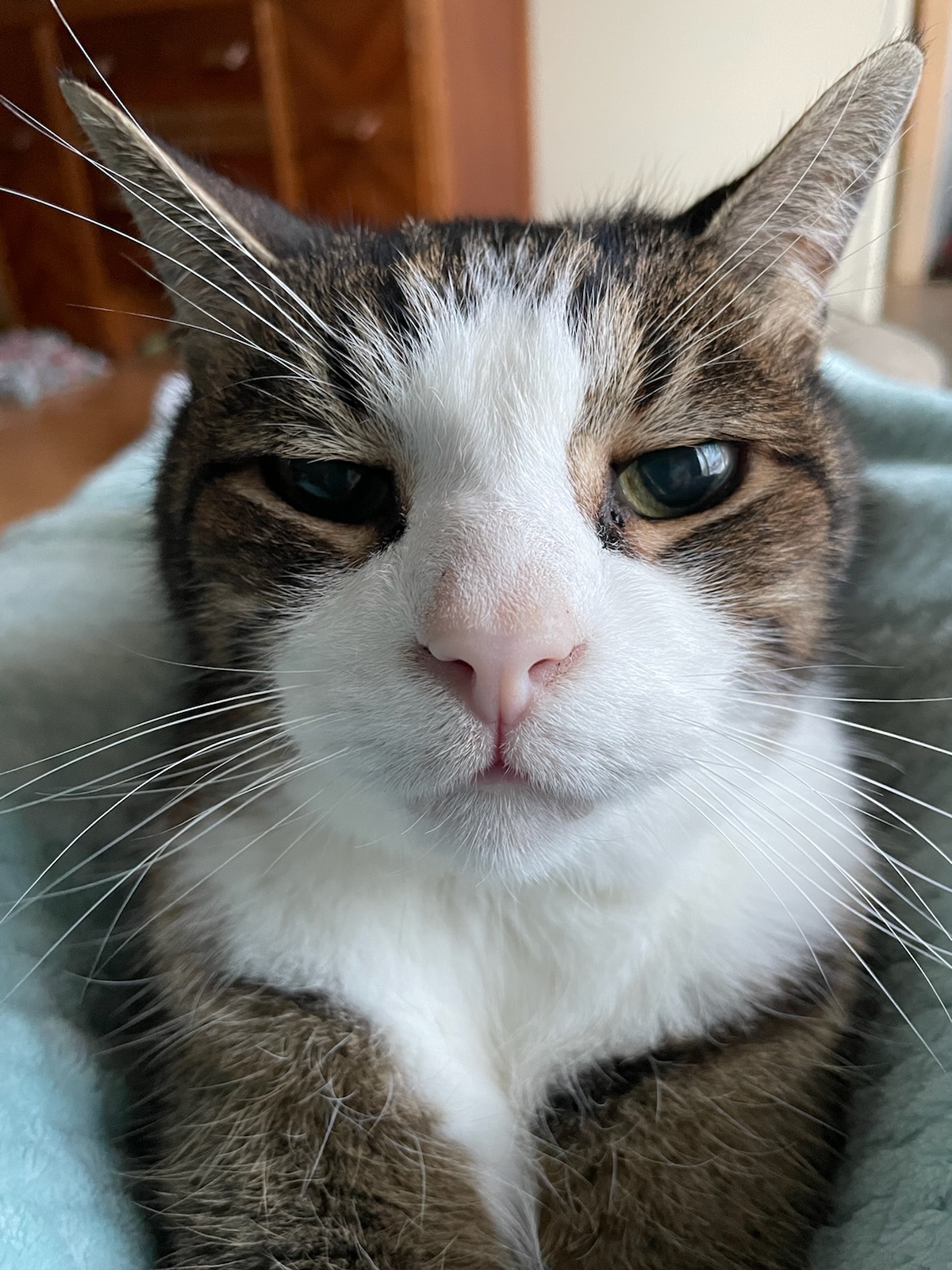 Do you remember Brawlin? This senior gentleman with special needs was in the care of the Ontario SPCA and Humane Society for awhile, waiting patiently for a loving home. We asked our supporters on social media to help us find him a home and they certainly didn't disappoint, with over 600 people sharing his story on Facebook alone!
At around 12 years old, Brawlin has a lot of love to give, but also requires a special diet and annual bloodwork to manage early-stage kidney disease. While he waited for the perfect family to come along, Brawlin lived with a foster family who was instrumental in keeping him happy and healthy, preparing him for his big adoption day.
When Suzanne and her husband, Ian, lost both their elderly dog, Pascoe, and their elderly cat, Fergus, last year, their house just didn't feel the same without furry companions. They decided another cat in their lives would add that perfect furry friend to their home while also giving them the flexibility to travel. 
Rather than looking for a kitten, Suzanne and Ian knew they had the means to help a cat with special needs. Once Suzanne laid eyes on Brawlin, she was smitten. She knew he was meant to be part of their family. 
"There was something about his grumpy face that was very endearing," Suzanne jokes. "Knowing that he was found as a stray makes me sad and wonder just what he's been through. We are happy for his companionship (he doesn't always look grumpy!) and it feels good to know he will never be anything but content and comfy for the rest of his life."
Now, Brawlin seems like he's lived with his new family forever. He basks in the sun, curls up on Ian for naps and always wants to be wherever his family is. Brawlin's health remains stable and he enjoys running around the house when he's feeling especially good. 
"We are lucky to be in a position to take care of him and whatever concerns he might have as an older gentleman, Suzanne says. "The best part is that it is soooo nice to have a furry someone to talk to and love in the house again – even if he does love Ian best!"
Thank you for helping Brawlin find a loving home! To see animals available for adoption and give an animal like Brawlin their second chance, visit ontariospca.ca/adopt
.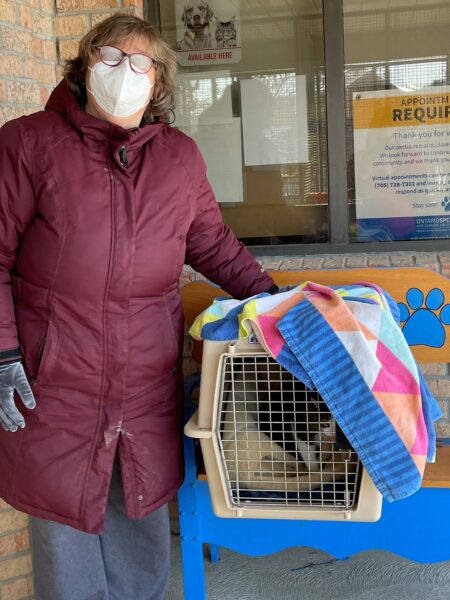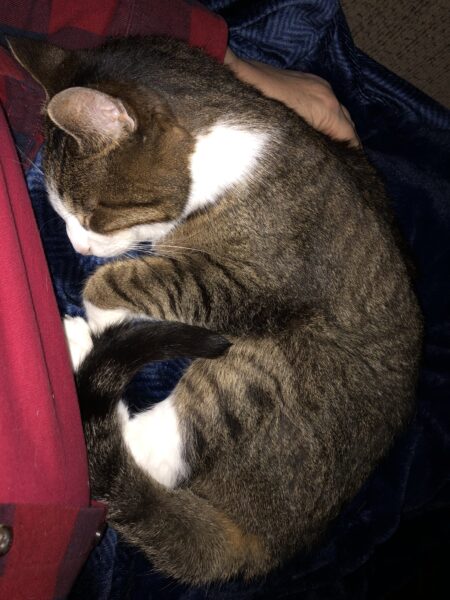 Categories
Testimonial
Thank you for looking after these animals
Thank you for looking after these animals — I would love to have them all in my house!
Ulla
Sign up for news and updates
Thank you for joining our online community.