Breaking down barriers to help struggling pet owners
by Ontario SPCA and Humane Society | Interesting News | September 12, 2019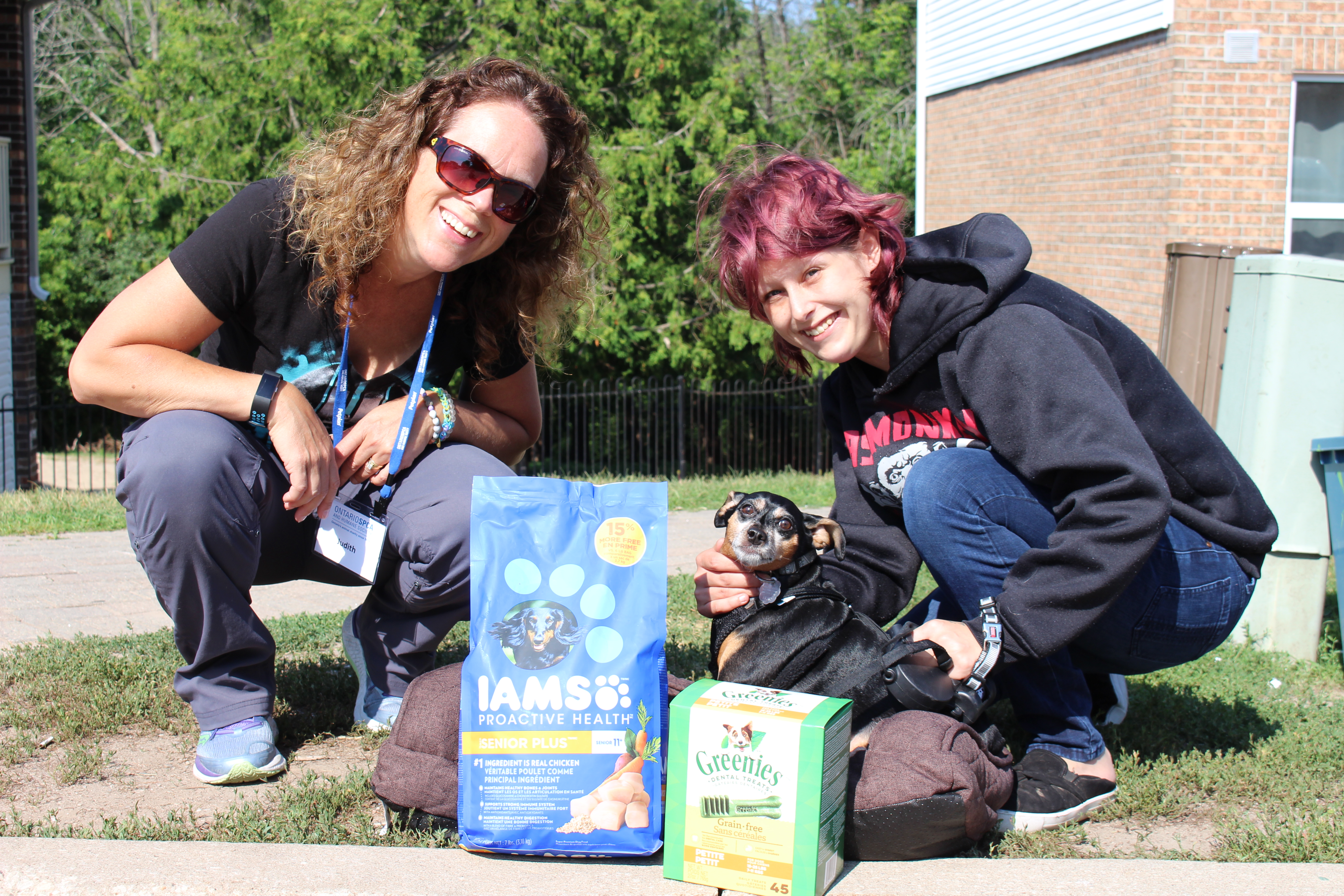 If you've ever had to go without something you really needed because you couldn't afford it or couldn't get it, that's the struggle many people face every day as they try to provide the best care possible for their pets with limited resources.
The Ontario SPCA and Humane Society is helping pet owners break down barriers like finances, transportation or proximity to resources like veterinary clinics and other wellness services thanks to a generous grant by PetSmart Charities of Canada. The concept is simple: provide veterinary care and resources to pet owners who would otherwise not be able to access the services in order to help people keep their pets for life.
Our first event in August was a great start! The Barrie Housing Corporation welcomed us into a townhouse complex of 115 units. Pet owners were very receptive to speaking with us and telling us about their pets. We supplied them with pet food, leashes, collars, toys, cat litter, food bowls, and more. It was so obvious how happy they were to receive such useful supplies, and thrilled to hear they could receive valuable veterinary care at no cost.
What impressed many of the Ontario SPCA staff at this event were how many animals were already spayed or neutered, and many of them through our Marion Vernon Memorial Animal Clinic in Barrie. That tells us that our self-sustaining, high-volume spay/neuter services, which are open to everyone, regardless of income or geography, are reaching people who need it!
The lengths to which some of these pet owners have gone in order to provide necessary medical care to their animals has been, at times, extraordinary.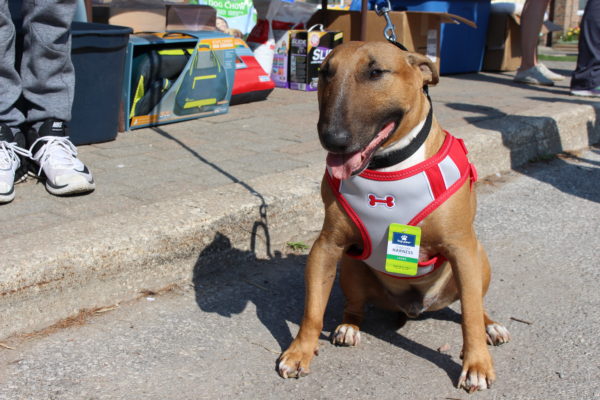 It was inspiring to hear the stories about how people had come to acquire their pets – through friends, family members, neighbours, rescues and their local Ontario SPCA animal centre – and how much they adore their furry family members. The lengths to which some of these pet owners have gone in order to provide necessary medical care to their animals has been, at times, extraordinary. It confirmed how much a grant like this is needed – so that people can receive health care for the animals they love without sacrificing other necessities in life, and without having to relinquish their beloved pets.
Since our visit we have seen almost 30 animals from that outreach event and have provided them with spay/neuter surgery, vaccines, microchips, city licenses, flea treatment and dewormer, and testing for diseases such as heartworm, Lyme and other tick-borne diseases. We have also been able to address some ongoing health concerns, such as ear infections, dry eye and biopsies on lumps.
We can't say enough about how thankful the residents have been for the services their pets have received, and how heart-warming it is for us to be able to provide all of this thanks to PetSmart Charities of Canada. The Barrie Housing staff were fantastic, providing us with a table and shelter, giving us access to their building and encouraging residents to visit with us at the event. We were also able to leave them with a box of supplies for those times that people are abruptly absent, such as hospitalizations, and their pets need temporary care.
With our first event behind us, we have several more lined up – a team will be at the Aurora Food Bank several days in September and the Barrie Food Bank in October, in addition to holding three more events at subsidized housing complexes in the Newmarket area and Barrie between September and November. There are a lot more people to meet, stories to hear, and pets that need access to vet care, and we are thrilled to be able to be a part of this amazing grant opportunity.
Categories
Testimonial
Three cheers for the volunteers!
Three cheers for the volunteers! Keep doing wonderful work, thank you!
Doreen
Sign up for news and updates
Thank you for joining our online community.