Bringing your furry friend to work? Here's what you need to know
by Ontario SPCA and Humane Society | General Pet Care Interesting | May 30, 2022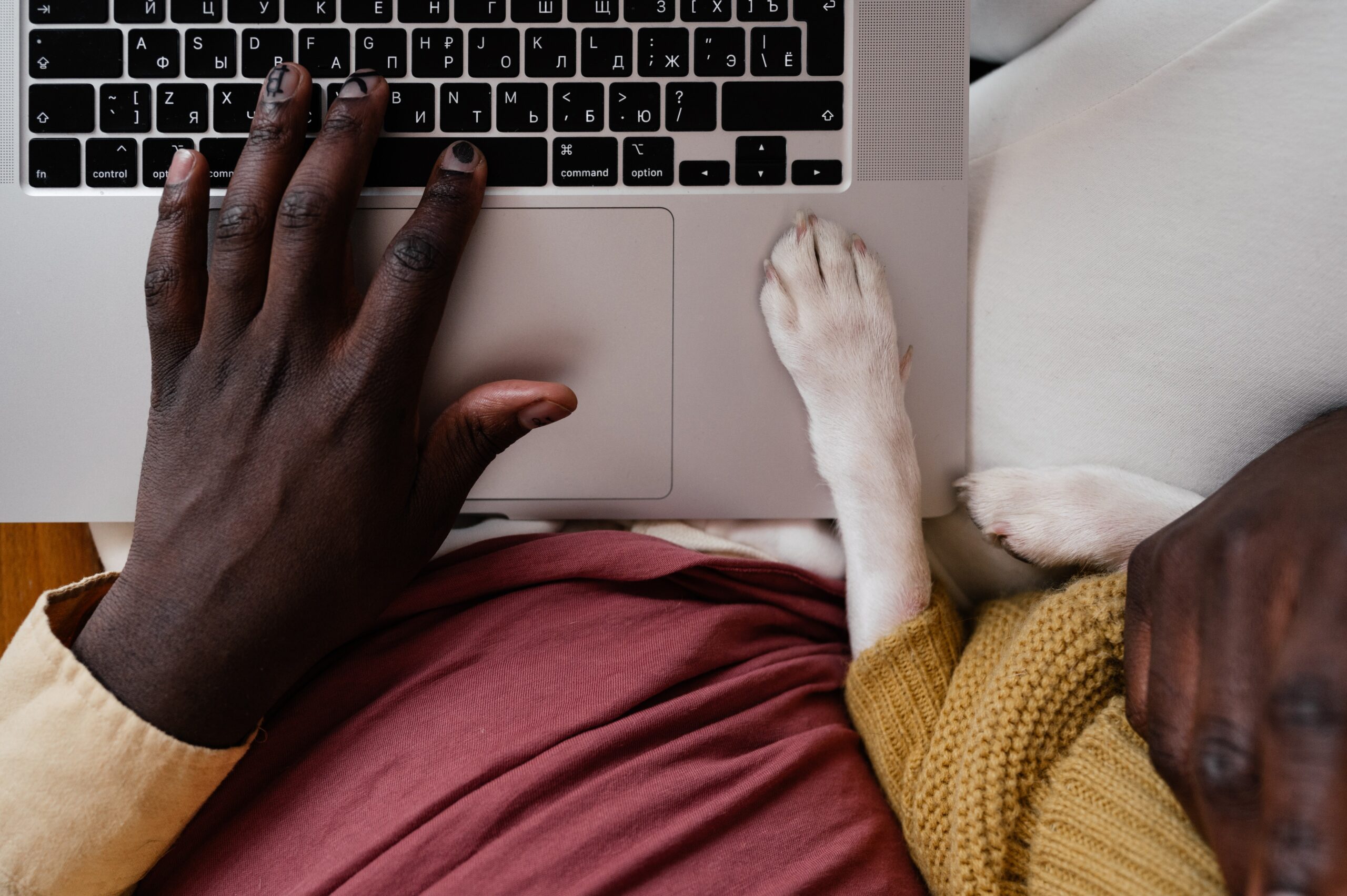 The COVID pandemic has brought countless changes to society and to the workforce. With many people working from home, their bond with their animals was strengthened during the pandemic. Many people also adopted animals during the pandemic to keep them company and help them cope. 
As conversations start to shift to returning to workplaces on a more regular basis, employees around the world are hoping to continue to spend their days working with their animals by their sides. A survey by Banfield Pet Hospital revealed that 7 in 10 Generation Z employees and almost half of millennial employees plan to personally reach out to their employer to request a pet-friendly policy be implemented. Many surveyed also indicated they would look for another job post-pandemic if their workplace is not pet-friendly. 
If your company is implementing a pet-friendly policy that you are considering using, there are many considerations before bringing your dog along for the day. 
Will your pooch be comfortable?
 If your animal tends to get anxious in new settings, you may want to leave them at home or with a sitter, where they are comfortable. You may want to try gradually introducing your furry friend to the office for half days, but make sure you watch for signs of anxiety like hiding, shaking, lack of appetite or restlessness. 
Pack accordingly 
 Bringing an animal companion to work can be like packing for a trip with a baby. Make sure you have all of their supplies they might need during the day, including water and food dishes, a leash, blankets and a bed, toys, treats and a barrier like a baby gate. When you leave your workspace at the end of the day, make sure these supplies are tidied out of respect for your employer and to avoid tripping hazards. 
Plan your day
 Before bringing your animal to the office, review your daily schedule. Do you have a lot of off-site, in-person meetings? You don't want to leave your pet in unfamiliar surroundings for extended periods of time. Are there any fire drills or office renovations planned that day? You don't want to cause your animal stress if you can avoid it. But if it is a quiet day of desk work, bring them along! 
Your animal's behaviour and health
If you're considering bringing your animal to work, you need to be honest with yourself about their behaviour and health. Make sure they are fully up to date on their vaccinations. If your animal is feeling unwell or recovering from surgery, allow them to rest at home in comfort.  
 While your dog may be friendly with you, do they get along well with other dogs? Are they comfortable with other people and strangers they may encounter at the office? Make sure they know basic cues such as sit, stay and come. They should also be quiet with minimal to no barking or whining to avoid disruption. 
 While there are many considerations before bringing your furry friend to work, there can also be many benefits if you're both ready. Having your companion animal accompany you to work can produce positivity and happiness, increase your productivity and creativity and reduce stress.  
Categories
Testimonial
For every animal you save
For every animal you save, every animal who feels loved in their last moments, and for everything else you do; thank you and God Bless.
-Stephanie
Sign up for news and updates
Thank you for joining our online community.