Canada Day 2018 – Pet Safety Tips
by Ontario SPCA and Humane Society | General Pet Care | June 29, 2018
Canada Day is this weekend! How exciting. As you get ready for this event, check out our pet safety tips to make sure your pet is having as much fun as you are.
Pet Safety for Canada Day weekend
photo credit: DaPuglet Canada Day Pug via photopin (license)

Stay hydrated. Bring portable, fresh water for your pets while
traveling, even if you're on a boat.

Give your pet access to shade.
Don't allow elderly or short-nosed dogs to over-exert themselves on a hot, humid day. This can lead to breathing problems.
Make sure your dog is wearing their ID tags in the event they adventure off on their own. This will ensure any animal control officers can pair you up again quickly!
While boating or on long car rides, be sure to take breaks and give your dog access to a potty area.
Canine floatation devices are a great idea in the event of an unexpected boating event. Not all dogs can swim, and those that can may only be able to tread water for so long.
If you're joining any festivities during the day that include crowds, make sure it's a good situation for your pet. If they get anxious with noise and crowds, consider leaving them home where they can be more comfortable.
When it's a hot day, make sure to test the pavement so you ensure it doesn't burn the pads of your dog's feet. See our blog Heat Safety : Walking your dog for more information.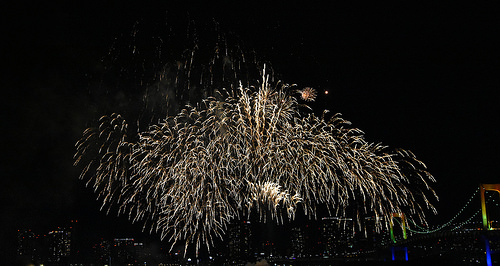 Firework Safety
Keep pets home indoors in a safe place. This will help reduce the noise level of the fireworks. It will also reduce the risk of your pet running away if he/she is spooked by loud noises.
Provide a safe "escape" place for your animal. Scared animals like to hide.
Allow your pet a safe place to snuggle to help ease their stress and calm their fears of the loud sounds he/she is hearing.
When you find that safe space for your animal, put on a radio of TV to soothe the sudden bursts of noise made by fireworks.
Use a leash or carrier if you must be outside with your pet and keep it on your pet at all times. This will help prevent your pet from running away from you if he/she is fearful of the fireworks.
Make sure pet ID is current. Should your pet run off, having an updated ID tag or microchip on your pet will help your local Animal Services return your pet to you.
Categories
Testimonial
Your dedication and support
It is with and because of your dedication and support that helpless animals are being saved. Thank you for everything.
-Wendy
Sign up for news and updates
Thank you for joining our online community.