Canada's Cutest Rescue Pet Contest
by Ontario SPCA and Humane Society | Contests | November 18, 2019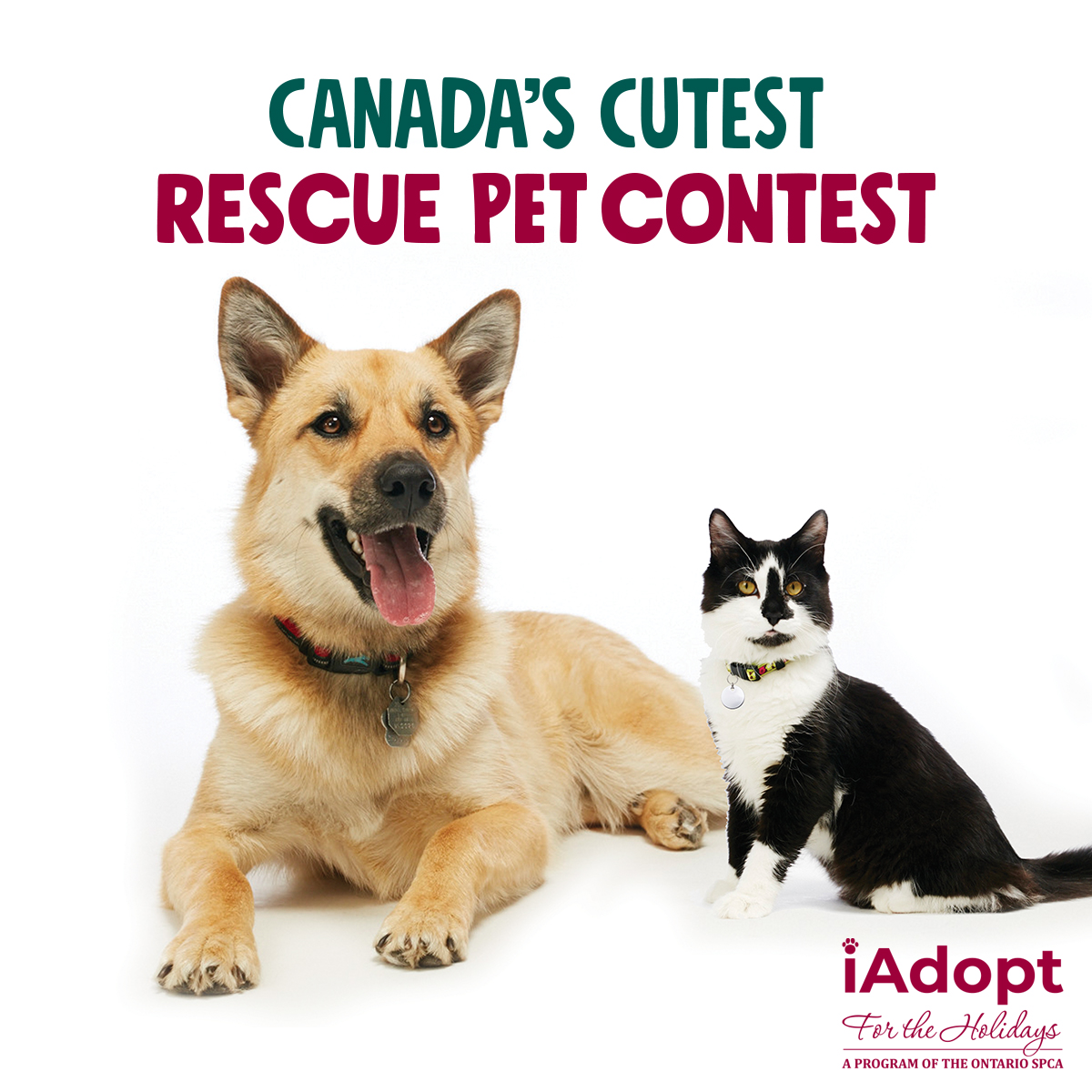 As part of iAdopt for the Holidays, we're encouraging pet owners to participate in Canada's Cutest Rescue Pet Contest! By participating, you're helping to raise awareness about adoption and encourage others to make adoption their method for finding a new furry family member. PLUS you have a chance to win some amazing prize packs.
So what's this contest all about?
Contest details
Canada's Cutest Rescue Pet Contest is open to anyone who has adopted an animal from any organization. You're invited to share a photo and story of your pet for a chance to win some great prizes. In addition to weekly prizes, one lucky grand prize winner will receive a $500 PetSmart gift card for your pet and a $500 PetSmart gift card for the participating animal charity of your choice. The grand prize is awarded to the entry who receives the most votes on the iadopt.ca website.
Weekly prizes will be awarded every Tuesday, from Nov 19 – Dec 17th, and the Grand Prize winner will be announced December 17th.
What are you waiting for? Enter your pet today: https://iAdopt.ca/
If you're not in a position to adopt, consider donating to help with cost of care for animals still waiting to find their forever home. To donate to the Ontario SPCA, visit: https://ontariospca.ca/how-to-help/
Categories
Testimonial
Thank you for your dedication
Thank you for your dedication to helping the animals.  Every animal deserves a loving home and to be treated royally.  Just imagine a day without animal cruelty.  What a wonderful day that would be!
-Joan
Sign up for news and updates
Thank you for joining our online community.