Canine Arthritis in senior dogs – signs and treatment options
by Ontario SPCA and Humane Society | Dog Care | April 28, 2023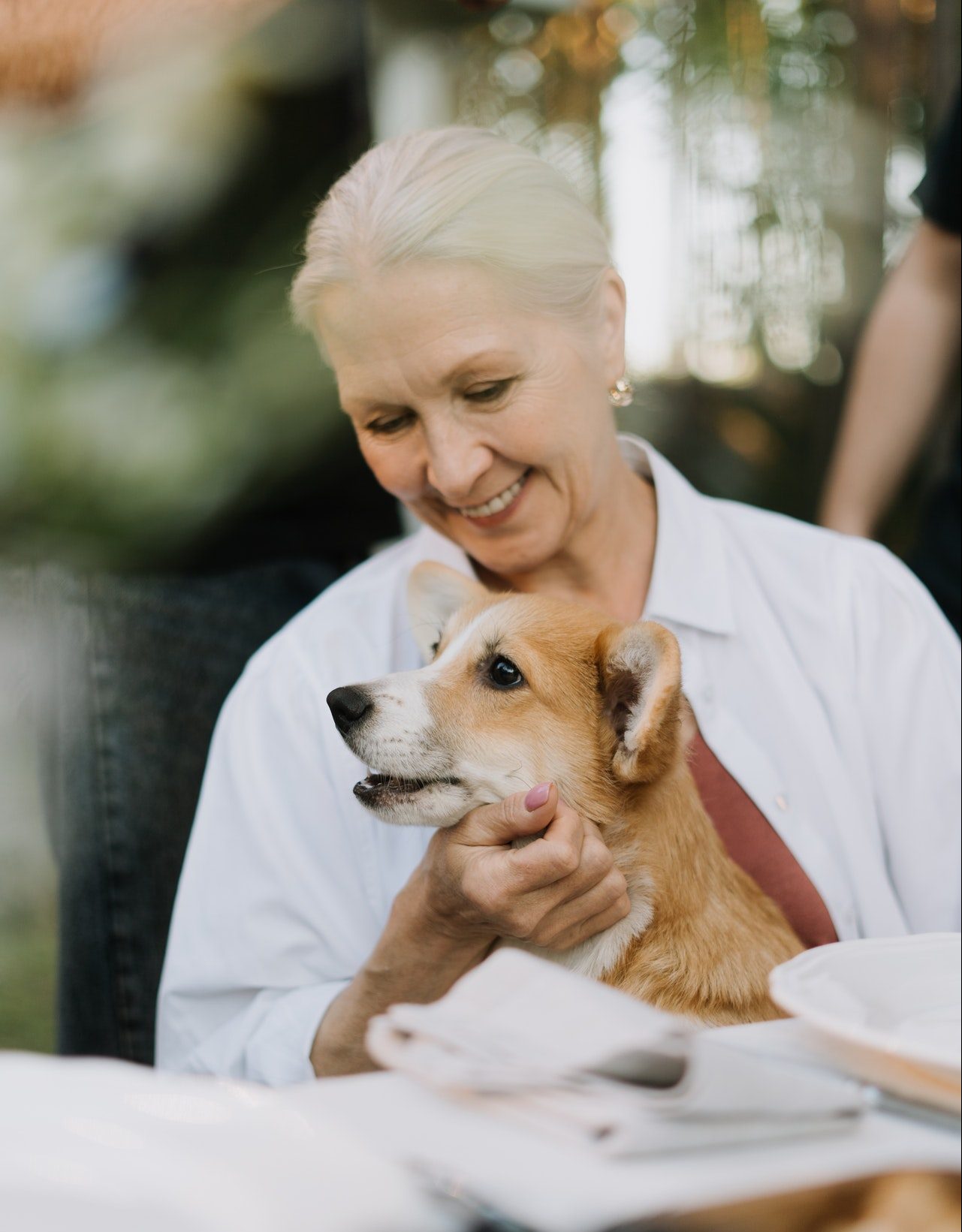 As our beloved animal companions age, some begin to demonstrate signs of discomfort that may indicate canine arthritis. The many years of play and activity can catch up with them, similar to humans. Arthritis is the chronic inflammation and remodeling of bone and tissue around the joint area. 
Dr. Julia Hughes, Shelter Health and Wellness Veterinarian with the Ontario SPCA and Humane Society, shares some signs and potential treatment options you can consider, in consultation with your veterinarian, for your furry friend. 
Identify the signs
There are several signs that can suggest your furry friend may be experiencing arthritis pain, such as stiffness or limping, particularly when getting on or off furniture, or going up or down stairs. Your companion may also decrease their activity while playing, their stamina may be reduced on walks, and you may also notice they are sore or avoid being touched in specific areas. 
Talk to your vet
The best way to start a care plan is to speak with your veterinarian and have your dog assessed. A combination of pain management and lifestyle changes will keep them happy and healthy for years to come. 
Your veterinarian may recommend medication(s)* that can be given orally to potentially help to reduce inflammation and manage pain and discomfort.  Your veterinarian may also recommend injectable therapies, which are done at the veterinary clinic. Certain factors such as your animal's weight and general lifestyle may also be discussed. 
Keeping your furry friend moderately mobile with multiple short walks, reducing excess weight, and providing a healthy diet are all great options. You can also discuss the possibility of a specialized mobility diet with your veterinarian, which often contains specific nutrients that protect and support joint health, such as collagen and omega-3 fatty acids. 
*Do not give your dog medication without consulting with your veterinarian first. Many human medications are toxic to dogs.  
Alternative therapies
There are also a wide range of complementary therapies, such as massage, acupuncture, hydrotherapy (supervised swimming) and therapeutic laser treatment. Oral supplements can include fish oils, glucosamine, chondroitin and more. To maximize the effects of these potential options, speak with your veterinarian about which therapies or supplements will have the best results as part of your animal's care plan.  
Home care
At home, there are some simple ways to keep your furry friend comfortable. Once again, we encourage you to discuss with your veterinarian what the best care plan for your animal friend looks like. 
You can replace long walks with multiple, shorter outings when possible. Consider adding non-slip padding to tricky surfaces such as stairs or ramps, or even areas where your dog sleeps. Your dog may need a ramp or steps to get in and out of the car, or on and off furniture. There are also many different styles of bedding that are designed for canine orthopedic comfort. An extra layer of padding, such as an old blanket on their existing bed, can also help. 
*Please note: though it may be tempting to give your animal a heating pad to use for comfort, it is not advisable as they can cause burns. There are alternative options that are safer, including discs that can be heated in the microwave, as well as special warming beds for animals. Always ensure that there is a layer between your dog and the heat source, that they have room and the ability to move away from the heat source if they want to, and that they are supervised if using plug-in heat sources. 
If you have young children at home, make sure to talk to them about any sore spots your animal companion may have, and to avoid touching your dog in those areas. Family games with lots of running or jumping may now cause your dog to be uncomfortable. Try integrating new ways to play with your dog, like canine puzzles and other mentally stimulating activities.  
Keeping your dog healthy
Canine arthritis can be detrimental to the health and happiness of your dog as they age. Regular walks, maintaining a healthy weight and nutritious diet will also go a long way in keeping your furry friend healthy and comfortable for as long as possible.  
While arthritis is not entirely avoidable, regular veterinary checkups throughout your dog's life will help identify warning signs that could benefit from early intervention. 
Categories
Testimonial
Speaking for the ones who can't speak for themselves
Keep up the good work speaking for the ones who can't speak for themselves. A society who cares for their animals is a better society.  Thanks for your good work!
-Suzali
Sign up for news and updates
Thank you for joining our online community.