Celebrating 150 years of animal welfare
by Ontario SPCA and Humane Society | News | July 4, 2023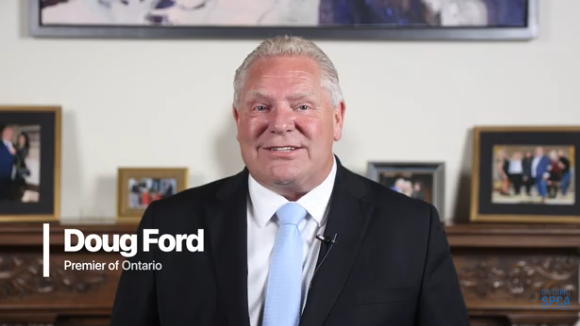 July 4th, 2023, marks a momentous milestone in our journey of compassion and dedication. The Ontario SPCA and Humane Society celebrates its 150th Anniversary! 
A history of collaboration
From the start, we have shared this work cannot be done alone. Together we have had an extraordinary impact on animal welfare over the last 150 years. Your support has transformed countless lives, bringing hope and healing to the most vulnerable. 
From volunteering, donating, adopting, or being their voice and advocating for their rights, your unwavering commitment has touched the hearts of animals in communities across the province. We are truly grateful. 
Messages of support
We are pleased to share with you two additional messages of congratulations we recently received. Please join us in watching a video message from Premier Doug Ford and a video message from the Leader of the Opposition, Marit Stiles. 
A Message From Premier of Ontario Doug Ford 
A Message from NDP Leader Marit Stiles 
We thank them for their kind words and are grateful for their support for animal welfare. 
As we look to the future, we will continue this essential work together, with the goal of creating a society where all animals are valued. With you, we will continue to inspire change in animal welfare and be a community resource for animals in need. 
On behalf of the Ontario SPCA and Humane Society, thank you for your ongoing support and dedication. 
As part of the celebrations this year, we're offering 150-year anniversary special edition items for sale on the Paws and Give website! Check it out today and show your support and celebrate 150 years of caring for animals. Every purchase gives back to animals in need! 
Categories
Testimonial
Hats off to you
To all kind-hearted and hard-working people at SPCA: hats off to you. I love animals and admire the work you do.
Kellie
Sign up for news and updates
Thank you for joining our online community.