Change for Animals conference – Early bird registration now open
by Ontario SPCA and Humane Society | Interesting | March 4, 2021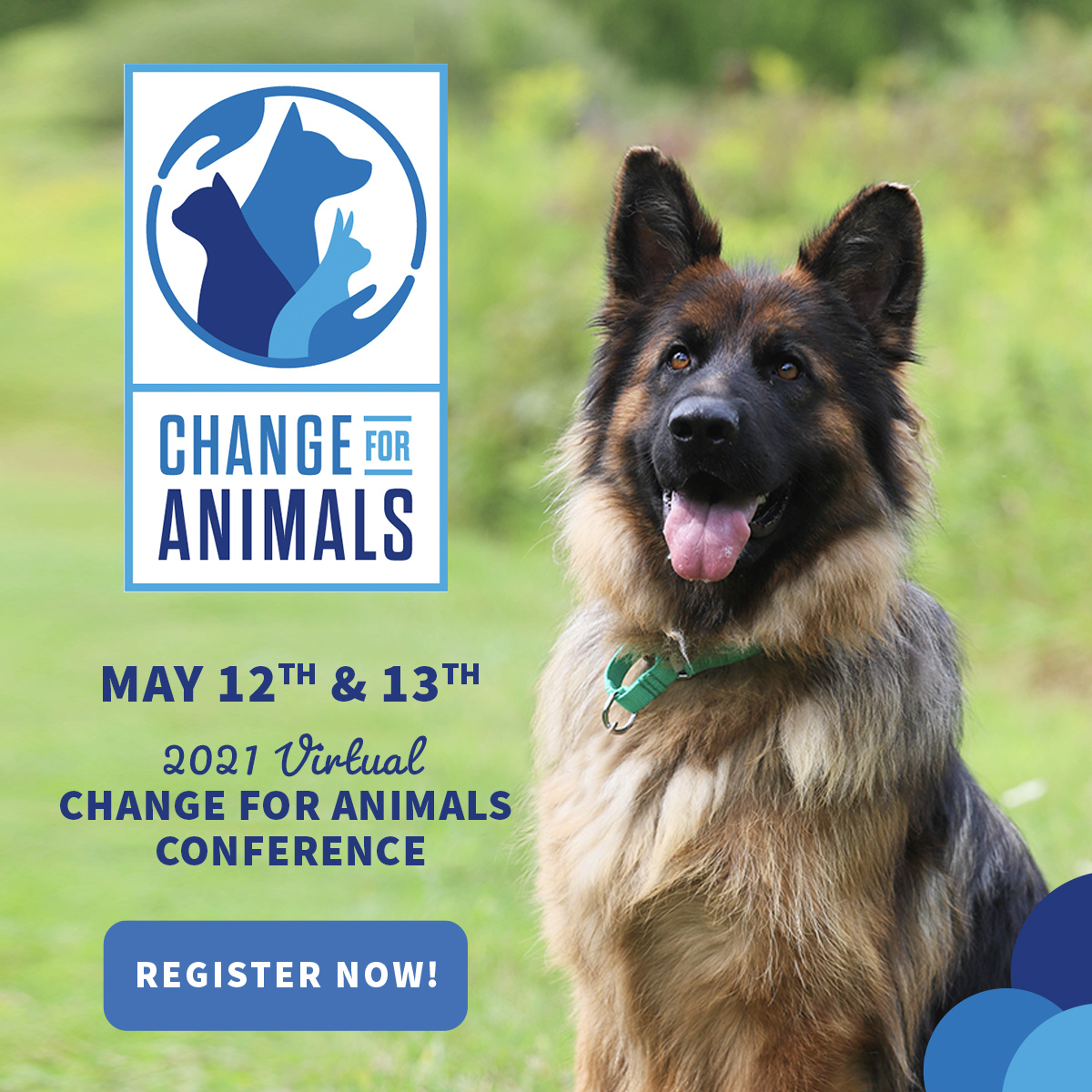 EARLY BIRD REGISTRATION NOW OPEN FOR CHANGE FOR ANIMALS CONFERENCE!
USE CODE: Early2021CfA
Don't miss out on this incredible opportunity to be inspired, expand your knowledge and take part in the conversation to shape a better future for animals.
Register before March 15 to take advantage of the $80 early bird rate.
As an added bonus for securing your spot early, all early bird registrants will be entered into a draw to WIN A FREE registration for the 2022 Change for Animals Conference.
Registration includes:
o Access to the 2-day live event
o Access to the sessions on-demand for 90 days after the live event
o Exclusive access to the Change for Animals Resource Library
Group and student registration rates are available! To learn more please contact us at conference@ontariospca.ca.
Bonus conference offer
NEW this year, we're thrilled to offer a little taste of Conference, before Conference! Join us for a very special workshop event taking place May 6th from 9 AM – 12 PM EST: The TEN skills of the Service Superhero.
Join Louie Gravance, service guru and training designer formally of Walt Disney World in Orlando, Florida, as he takes you and your team on an energetic and interactive journey to add magic to your customer service experience. See how creating WOW moments can impact the work you do on behalf of animals.
Secure your team's spot now by registering for this MAGICAL workshop when you register for Conference.
Registration for this workshop is only $35 per person. Please note this session is strictly available LIVE and will not be available for on-demand viewing after.
To learn more about the 2021 Change for Animals Conference, and to see what we've got in store for participants, please visit the website!
A better world for animals is a better world for all of us, and it starts with you. We look forward to welcoming you at the 2021 Change for Animals Conference!
Categories
Testimonial
Wish to thank everyone involved
I wish to thank everyone involved in the care and rescue of animals, especially volunteers.
Agnes
Sign up for news and updates
Thank you for joining our online community.