Chief Veterinary Officer Receives Top Honour
by Ontario SPCA and Humane Society | News | December 2, 2020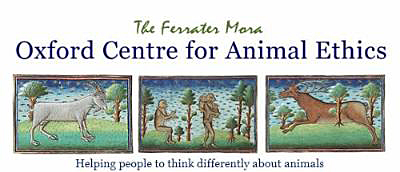 We are proud to announce that Dr. Magdalena Smrdelj, Chief Veterinary Officer, Ontario SPCA and Humane Society, has been appointed a Fellow of the Oxford Centre for Animal Ethics. Fellows are appointed for their outstanding contribution to the field of animal ethics worldwide.
The heart of the Centre's work is the Fellowship, which is an international academy dedicated to the enhancement of the ethical status of animals through research, teaching and publication. It is a "think tank" for the advancement of progressive thought, with the aim of putting animals on the intellectual agenda. It seeks to be a world class centre of academic excellence. It is the first centre of its kind in the world.
Magdalena was our inaugural high-volume spay/neuter veterinarian when we opened our first clinic in 2009. Since then, Magdalena has led a number of new initiatives including the reinvention of the Provincial Education and Animal Centre and the development of the One Health One Earth concept, providing evidence-based context for the ethical enhancement of the status of animals.
Congratulations, Dr. Magdalena Smrdelj, Fellow, Oxford Centre for Animal Ethics!
Read the full media release from the Oxford Centre for Animal Ethics here.
For more information on the Oxford Centre for Animal Ethics, please visit https://www.oxfordanimalethics.com/.
Categories
Testimonial
Thank you so much for all you do
Thank you so much for all you do every day to rescue animals in need. I can't imagine the terrible situations that you see every day.  It is great that you have the heart to help. Keep up the good work.
-Betty
Sign up for news and updates
Thank you for joining our online community.