Community rallies to help mother dog safely deliver 11 pups
by Ontario SPCA and Humane Society | Happy Tails | January 30, 2023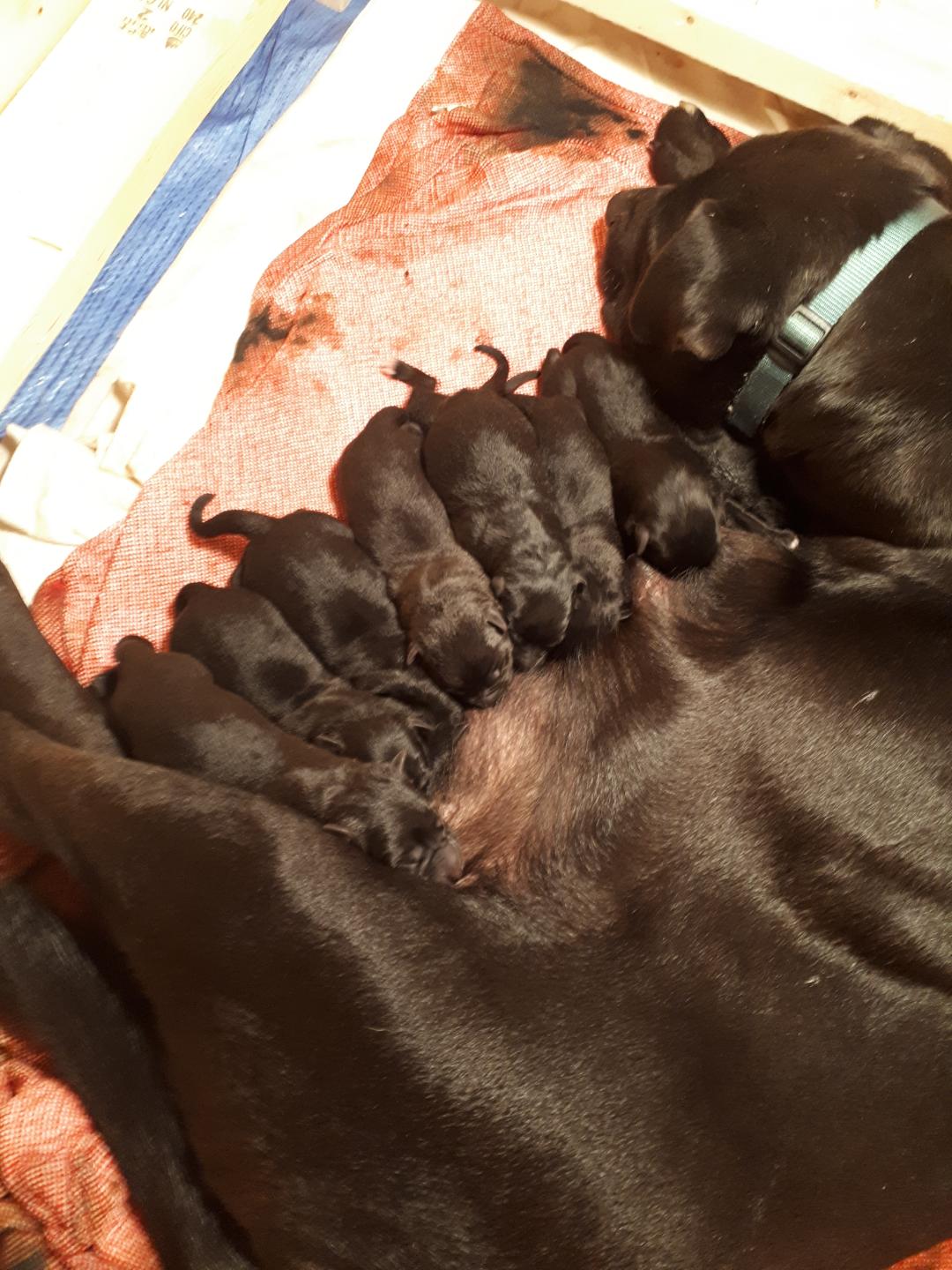 When a local community saw a very pregnant free-roaming dog as winter set in, they reached out to the Ontario SPCA and Humane Society for assistance to get her someplace warm before she had her puppies.  
After multiple attempts to catch her, she was successfully live trapped and brought into the Ontario SPCA Stormont, Dundas & Glengarry Animal Centre. She's a friendly dog, so we believe she likely had a family once. She was then placed in a foster home with our volunteer, Ron, who also happens to be the driver of the Ontario SPCA Mobile Animal Wellness Services unit.  
Troubling diagnosis after delivery
Ron was prepared for the dog's arrival and had already built a whelping box where she could feel secure to have her puppies. Not long after, she gave birth to 11 puppies! Ron's granddaughter named them Maggie, Molly, Abby, Archie, Charlie, Stevie, Henry, Freddie, Thor, Candy and Xena, while giving mom the name Bobbie. 
Unfortunately, shortly after the birth of her puppies, Bobbie was diagnosed with heart worm and Lyme disease, which is very serious and requires lengthy and costly treatments. She spent some time being cared for by a veterinarian but was not well enough to care for her large canine family; caring for 11 babies would put too much stress on Bobbie's system and would also leave her pups vulnerable. Four of the pups are currently living with Bobbie and are being closely monitored. The remaining seven are in foster care to give them the best chance to thrive.  
Bobbie and puppies spend the holidays with loving family
Bobbie and four of her puppies have since been relocated to live with a very experienced foster family. They have settled into their new situation and spent the holidays with this loving family.  
"I am always overwhelmed by how people step up for our animals. Our volunteers exceed expectations every time," says Bonnie Bishop, Associate Director, Community Outreach Services at the Ontario SPCA and Humane Society.  
"When I dropped off Bobbie and her four puppies, Wanda and her family immediately came outside to greet them. Wanda said, "'We are so excited! Thank you for making our Christmas!'" 
We would like to thank our incredible fosters for their kindness and generosity in opening their homes and their hearts. If you're interested, learn more about becoming a foster volunteer by visiting ontariospca.ca/volunteer 
To help with the costs of Bobbie's ongoing medical care to return her to health, please consider making a donation today. Together, we can change the lives of animals in need.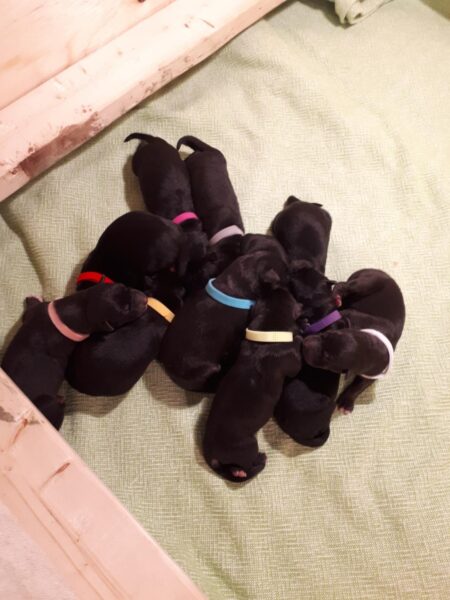 Categories
Testimonial
Thank you so much for all you do
Thank you so much for all you do every day to rescue animals in need. I can't imagine the terrible situations that you see every day.  It is great that you have the heart to help. Keep up the good work.
-Betty
Sign up for news and updates
Thank you for joining our online community.