Compassion doesn't have an age limit
by Ontario SPCA and Humane Society | Happy Tails | May 27, 2019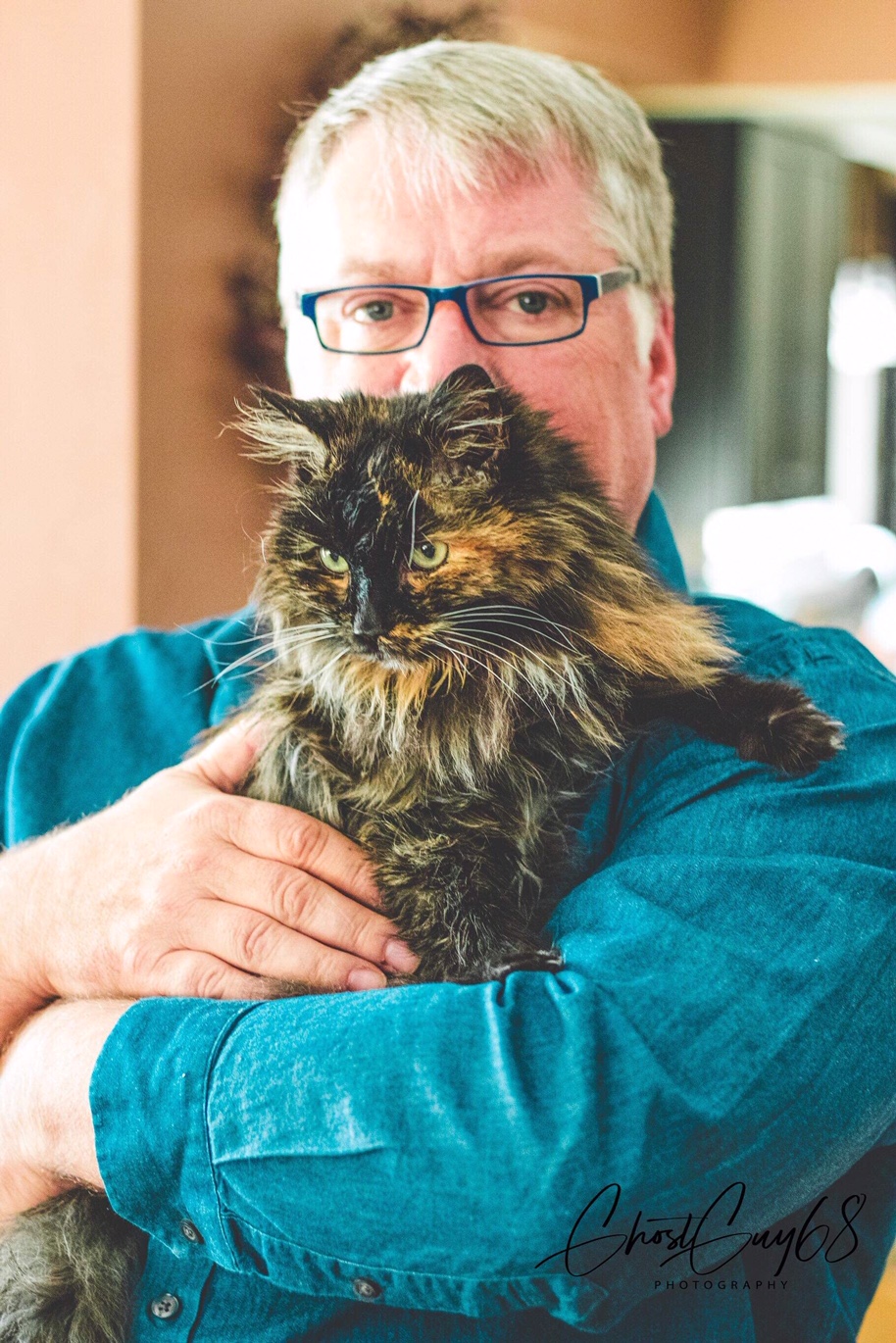 When Glenn Laycock met a senior cat named Katie, he had no idea what an impact she would have on his life – even if their time together was short.
Katie, a cat with hyperthyroidism, was surrendered to the Ontario SPCA Provincial Education & Animal Centre in April 2018, at 10 years old. Her age, along with her health condition, meant many adopters passed her by. She was waiting in the animal centre for five months before she met Glenn.
Glenn regularly works with the Ontario SPCA and Humane Society and often visits with the cats available for adoption when he drops by. That's how he met Katie. When he first saw her, he says all he could think about was how she watched so many other animals go home with loving families while she patiently waited.
"It just broke my heart," he says.
Over the course of the next month, Glenn says he continued to pop in and check on Katie. But with two adopted cats already at home, he didn't know if it was the right time to add to his family.
One day on his way home, he says he made a spur-of-the moment decision to turn off towards the animal centre and be officially introduced to Katie.
"She was just so beautiful," he says.
Glenn says the adoption staff explained her health condition, age, and what would be needed to keep her healthy. He says none of that fazed him. Glenn went home that day and says he told his wife, "I really, really, want to bring her home."
The next day, Glenn says he called the centre and told them the good news. He finished work and headed right over. When he set the pet carrier down in Katie's room, he says she walked right in and lied down – she was ready to go home.
Gone but never forgotten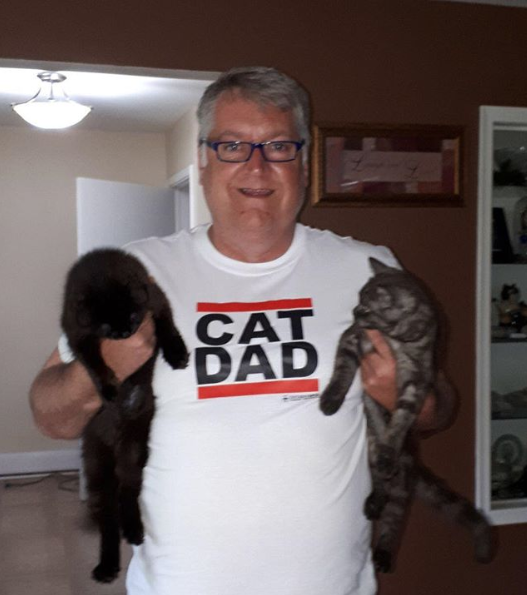 Sadly, Katie passed away on May 10, 2019, just less than nine months after moving into her new home. But Glenn says that did nothing to diminish her impact in his life.
"If you didn't look for her, people wouldn't realize we had her. But that was with other people. With me, she was my girl," he says.
Glenn says that every afternoon, Katie would sit by the door and wait for him. As soon as she heard he was home from work, she would start to meow.
"I'd get a real talking to until I picked her up," he says, "She was really special."
During her time with his family, Glenn says he watched Katie find the joy in playing like a kitten again and also "discover her purr."
Adopting a senior or adult cat has many benefits. There's no need to litter train, correct behaviour, and there's the added benefit of knowing what kind of personality or "feline-ality" they will have.
"When people ask me, why did you adopt such an old cat? I always tell them, 'I didn't think compassion had an age limit,'" says Glenn.
Would you open your home to a senior cat in need? Visit our website our  your local animal centre to see animals available for adoption.
Categories
Testimonial
I stand behind SPCA with my monthly gift
I stand behind SPCA with my monthly gift. I am so happy there are folks like you to care for those who can't help themselves.  My family and I have had animals all our lives and know what a comfort they are.  Thank you SPCA.
-Dorothy
Sign up for news and updates
Thank you for joining our online community.