Cornwall transfers move cats to other regions to make room for cats in need this winter
by Emily Cook | Interesting | December 19, 2019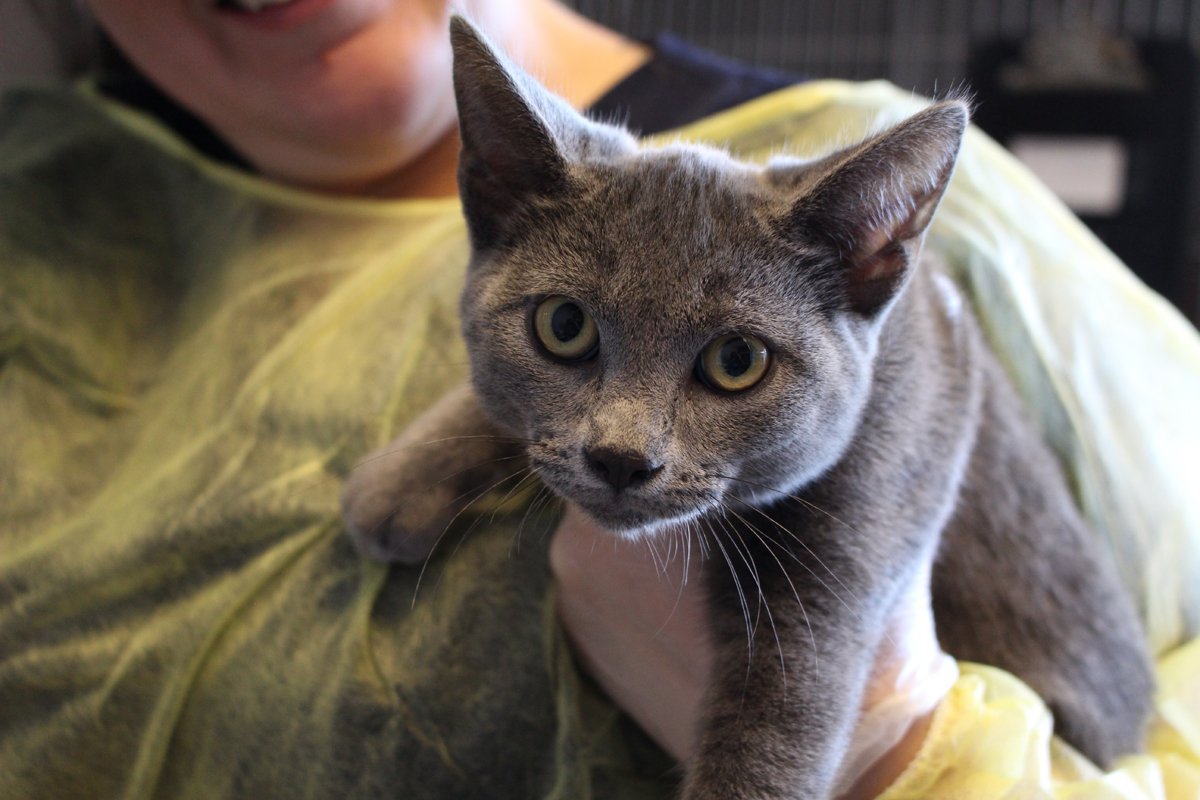 In early October, the Ontario SPCA and Humane Society began transferring cats from Cornwall to other parts of the province. Close to 100 cats are expected to be relocated to other areas for adoption before the end of the year – and before the arrival of harsh winter weather.
This initiative gives the Ontario SPCA Stormont, Dundas & Glengarry Animal Centre the capacity to assist more cats in need before extreme winter weather grips the province.
And we're almost there!
After the first 30 cats arrived at the Ontario SPCA Provincial Education & Animal Centre in Stouffville in October, close to another fifty cats have been transferred across the province. Transfer locations include the Fort Erie SPCA, and Ontario SPCA Animal Centres in Orangeville, Barrie and Sudbury.
A community approach
The issue of cat overpopulation has been an ongoing challenge in Cornwall. In one day alone in 2017, over 70 cats were surrendered to the Stormont, Dundas & Glengarry Animal Centre and relocated to other Ontario SPCA animal centres for adoption. The Ontario SPCA has been working hard to reduce pet overpopulation and support pet owners and community cat caretakers in Cornwall.
"Managing Cornwall's cat population must be a community approach for it to be successful," says Carol Link, Manager, Ontario SPCA Stormont, Dundas & Glengarry Animal Centre.
Link says although significant progress has been made, and they've seen a reduction in the number of cats people are requesting to surrender, there is still a great need in the community.
To help reduce pet overpopulation, the Ontario SPCA has also hosted mobile spay/neuter clinics in the community. In July, the Ontario SPCA brought its new mobile wellness unit to Cornwall. In two days, we performed 57 spay/neuter procedures. Through the service, an estimated 2,432 potentially unwanted kittens and puppies were prevented.
There is a great need in the community, and we're thankful for the opportunity to assist. Thank you to everyone who has opened your home to one of these sweet Cornwall kitties! Because of you, many animals' lives have been changed!
Categories
Thank you for your dedication
Thank you for your dedication to helping the animals.  Every animal deserves a loving home and to be treated royally.  Just imagine a day without animal cruelty.  What a wonderful day that would be!
-Joan
Sign up for news and updates
Thank you for joining our online community.