Curious about Doga? It's worth checking out!
by Ontario SPCA and Humane Society | Dog Care Interesting | August 8, 2022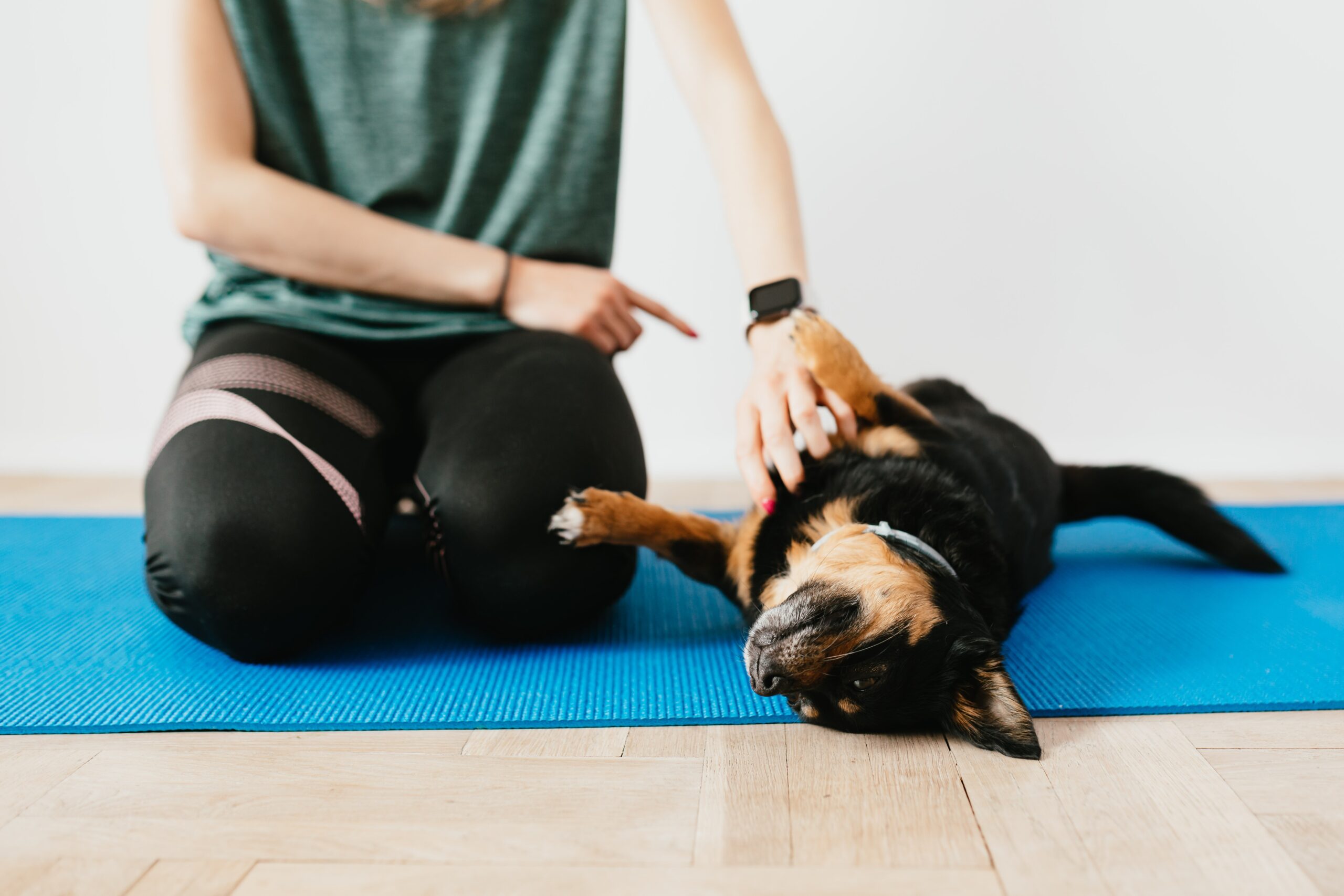 Yoga has been gaining popularity over the last couple of decades thanks to its amazing physical and mental health benefits. Regardless of your age or level of fitness, yoga has elements that can appeal to anyone. Using breathing exercises, stretching and strengthening poses, and meditation, the practice of yoga brings together mind, body and soul. It's also one of the most versatile activities that can be done indoors on a rainy day, or enjoyed outdoors connected to nature. Yoga can be done alone, in the company of others, and best of all, with your dog! 
 Yoga with your dog, also known as Doga, incorporates dog-friendly poses, like crescent lunges, the forward fold, the wheelbarrow pose and of course, downward dog, to keep both humans and pets engaged. Like all new activities, your dog will need to learn the ropes through a little training. Start by introducing them in short increments and keep sessions 30 minutes or less. Treats can also help keep your dog's attention and provide incentive. 
So, what exactly are the benefits of yoga for your dog?  
Bonding with your pooch

is one of the greatest rewards of Doga. This one-on-one quality time with your special friend allows you to deepen your connection by working together and building a relationship of trust. 

 

Physical exercise

is important for overall health. Yoga is a great choice for older or larger dogs needing a low impact option, and is a great way to build muscle, improve flexibility and range of motion. Remember to consult your veterinarian before introducing your dog to yoga if they have sustained a previous injury or have special medical needs.

 

Relaxation

is also another great benefit of yoga. It has been known to mellow out hyperactive dogs and can also help manage some behavioural challenges. 

 

The

enrichment and socialization

elements of yoga are great for dogs when you join a Doga class. Animals come together in a controlled environment and can interact with other animals and people while enjoying a little exercise.

 
It's important to remember that yoga is not for all dogs, and you should not force dogs into doing any exercises that they are not comfortable doing or are showing any resistance to. If you are planning on joining a Doga class, it's important that your dog is friendly with other animals and people, otherwise it can increase their stress and anxiety. It's also crucial that your dog be fully vaccinated to keep everyone healthy and protected. 
 If you have been thinking about starting yoga with your dog, now's the perfect time to get started by making it part of your Sweat for Pets challenge! You can set a personal challenge for both you and your furry friend while raising funds to support life-changing work that gives animals in need a second chance. Visit sweatforpets.ca to register for free, donate and change the lives of animals in need.  
 Best of luck with your Doga adventures! 
Categories
Testimonial
As an animal lover all the work you do
As an animal lover all the work you do to help ensure that every dog and cat can find their forever home that is filled with love is greatly appreciated.
-Louie
Sign up for news and updates
Thank you for joining our online community.