Cyber Monday has arrived!
by Emily Cook | Campaigns | November 30, 2020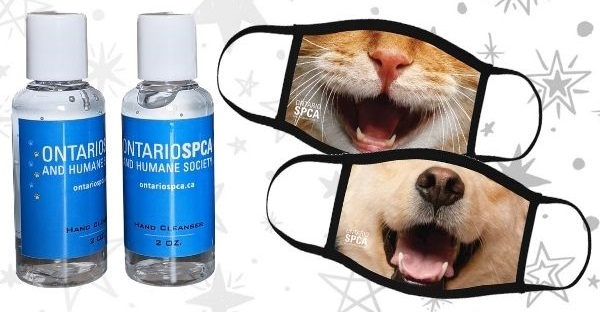 The big day has arrived! And this Cyber Monday, we've got the purr-fect promo for 2020 as well as some paw-some new products just in time for holiday shopping.
Cyber Monday deals
Be one of the first 100 people to place a Paws & Give™ order of $50 or more today and you'll receive a FREE bottle of Ontario SPCA hand sanitizer – the best stocking stuffer for 2020.
And no pandemic holiday would be complete without everyone's favourite accessory – a new facemask that shows just how much you care about our animal friends.
But that's not all! We're super excited to unveil a brand new hoodie design, just in time for those cozy December nights.
Or spruce up your work from home wardrobe with some comfy t-shirts – now 20% off!
These deals are only available today, and only while supplies last, so check out the Paws & Give™ store now. While you're browsing, remember that every purchase you make helps animals across Ontario get the loving care they deserve.
Categories
Testimonial
Dogs only ask for your love and attention
Dogs only ask for your love and attention, nothing else. Thank you for everything you do!
Christine
Sign up for news and updates
Thank you for joining our online community.