Diabetic cat, Molly, finds forever home and new family
by Ontario SPCA and Humane Society | Interesting | October 11, 2021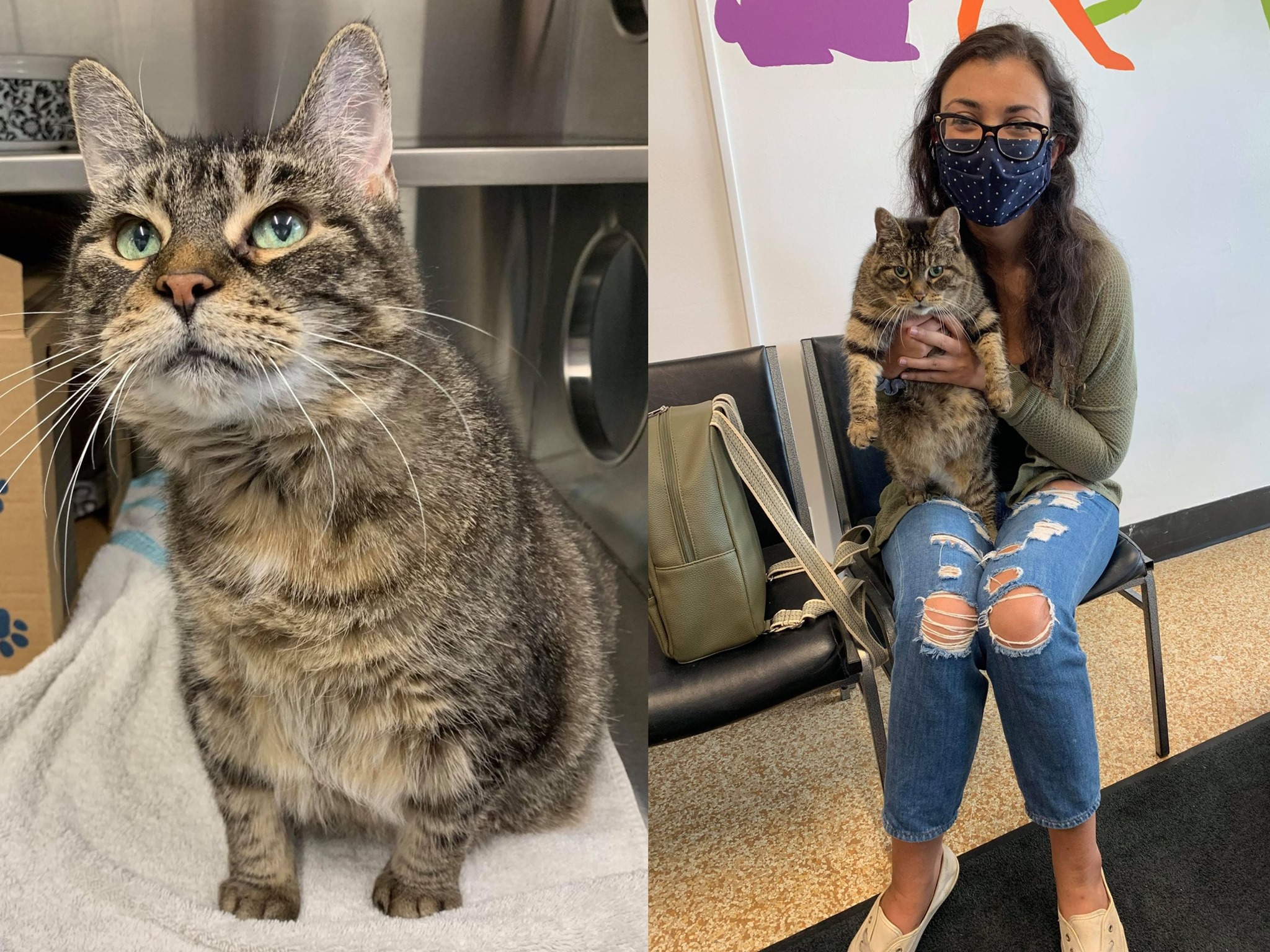 Diabetic cat, Molly, was looking for a special home to call her own. Months went by without any interest, but she never lost hope.
If you follow the Ontario SPCA and Humane Society on Instagram, then you may be familiar with Molly's story. She came into our care overweight and was diagnosed with diabetes.
After a few weeks of treatment figuring out the right dose for her, Molly began to go into remission and no longer required a special diet or medication. She also started to return to a healthy weight!
Molly was transferred to a foster care home where they continued to manage her food intake and helped her lose 1KG. Patiently, Molly waited for a few months with her foster family, waiting for the day she could truly go home.
After patiently waiting for her perfect forever home, she found her new mom, Yasmine. Now, Molly gets all the cuddles and belly rubs that she deserves.
A new life for Molly
When Yasmine brought her home, she says Molly immediately began exploring the apartment and even slept beside Yasmine that night!
"She seemed grateful, to be honest," Yasmine says.
Yasmine says what drew her to Molly was her adorable face and the story of her struggle with diabetes and recovery. She says Molly is also a very cuddly and affectionate cat, which Yasmine loves! Yasmine also shares that adopting Molly has been one of the best decisions she ever made.
"She matches my personality perfectly.  I'm glad she's the one I picked."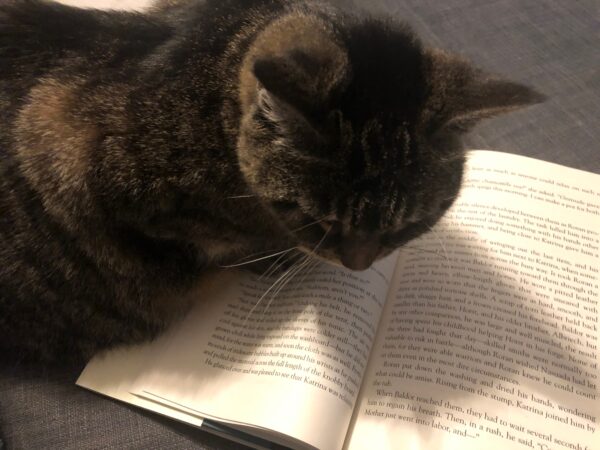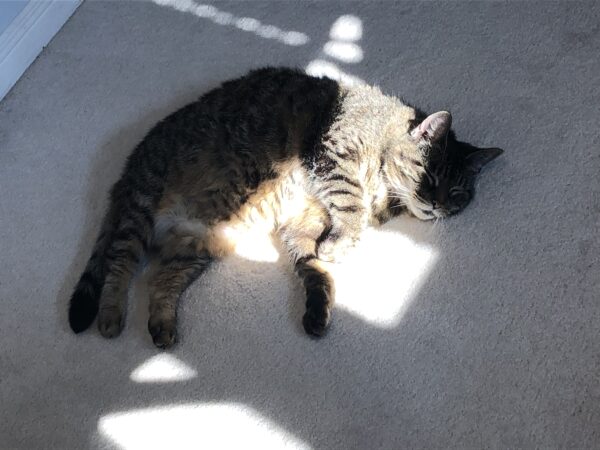 Change a life today!
Looking to change the life of an animal in need, like diabetic cat Molly? You can view animals available for adoption here on our website.
Categories
Testimonial
For every animal you save
For every animal you save, every animal who feels loved in their last moments, and for everything else you do; thank you and God Bless.
-Stephanie
Sign up for news and updates
Thank you for joining our online community.