Dog ownership map of Toronto
by Emily Cook | News | April 8, 2010
I found this map online the other day, and found it very interesting. It is a dog ownership map, which charts the amount of dogs registered with the city by the residents of Toronto.
The first item is a map that is current to December 2009. The colour-coded key shows how many dogs are registered per 1,000 residents.
Dog Ownership Map compiled by The Toronto Star
The second item is a historical comparison of the most popular breeds in Toronto, comparing 2004 and 2008. I was surprised to see which breeds were listed as popular, in comparison to the multitude of lovable mixed breeds that seem so common in my neighbourhood these days.
Take a look and see where your dog fits!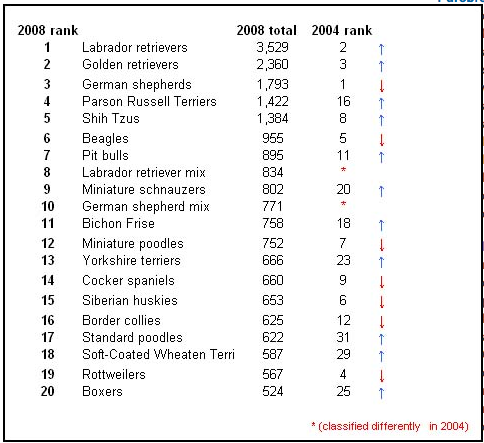 Categories
Testimonial
Totally rock
All of your wonderful staff & volunteers totally rock. The amazing compassion and work you provide on a daily basis is incredible.
Laura
Sign up for news and updates
Thank you for joining our online community.