Dog ownership map of Toronto
by Emily Cook | News | April 8, 2010
I found this map online the other day, and found it very interesting. It is a dog ownership map, which charts the amount of dogs registered with the city by the residents of Toronto.
The first item is a map that is current to December 2009. The colour-coded key shows how many dogs are registered per 1,000 residents.
Dog Ownership Map compiled by The Toronto Star
The second item is a historical comparison of the most popular breeds in Toronto, comparing 2004 and 2008. I was surprised to see which breeds were listed as popular, in comparison to the multitude of lovable mixed breeds that seem so common in my neighbourhood these days.
Take a look and see where your dog fits!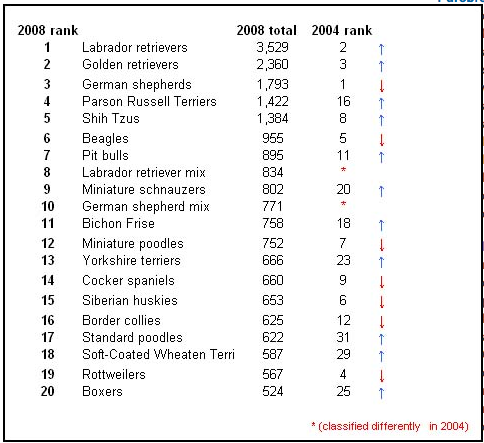 Categories
Testimonial
Thank you so much for all you do
Thank you so much for all you do every day to rescue animals in need. I can't imagine the terrible situations that you see every day.  It is great that you have the heart to help. Keep up the good work.
-Betty
Sign up for news and updates
Thank you for joining our online community.