Doggie Date: Celebrating Valentine's Day with your cuddly canine
by Ontario SPCA and Humane Society | Dog Care | February 12, 2018
A special part of having a pet is celebrating the holidays with them. On Christmas we buy them gifts, for Halloween we dress them in cute costumes and we can also include them in our observance of St. Valentine's Day.
Traditionally speaking, a box of chocolates for your precious pet is simply out of the question for obvious reasons, so what are some other ways we can praise our pups on this special day? Let's look at some fun ways we can show our affection for our precious pooches on the day set aside for love:
Show your pet some love this Valentine's Day!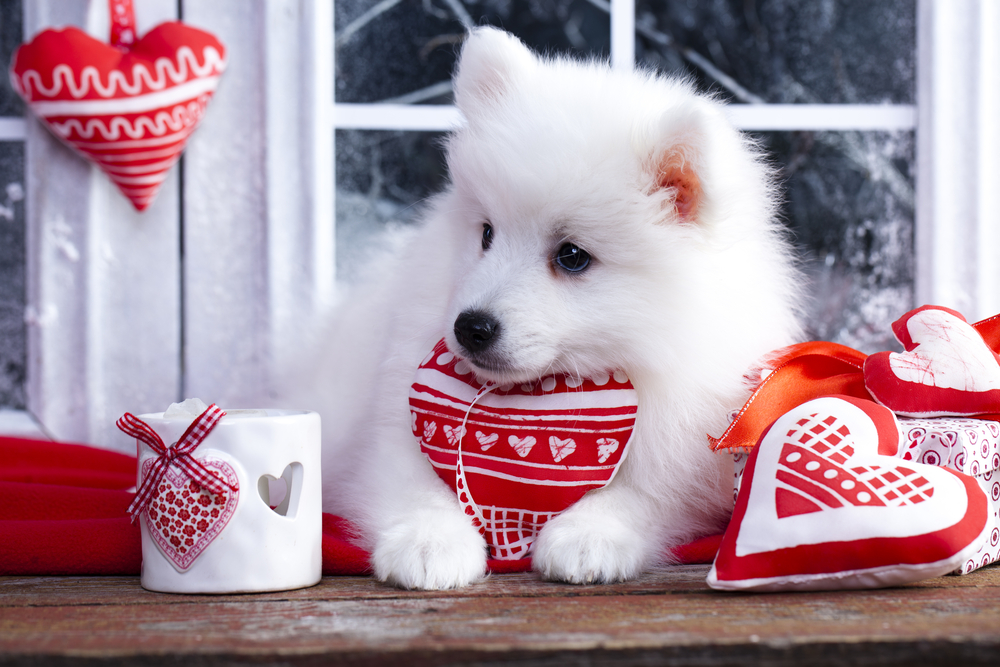 Instead of a heart-shaped box of sweets, how about a batch of treats? Dogs of all breeds, shapes and sizes enjoy a delicious treat and V-Day is no different. Whether you buy them their favorite or make them yourself, give them an extra special something on this red letter day.
What dog doesn't enjoy a long walk on the beach, or other outing? Even if you don't live near the coast or a lake, perhaps a trip to a local dog park, an extra long walk in a different neighbourhood or a road trip. Choose and plan a unique adventure with your pet that shows them how much you care.
Would you rather enjoy an evening indoors? Your dog would certainly love some quality time with you whether it's watching a movie and snuggling on the coach or playing a rousing game of fetch, this is a chance for some extra bonding with you and your best friend.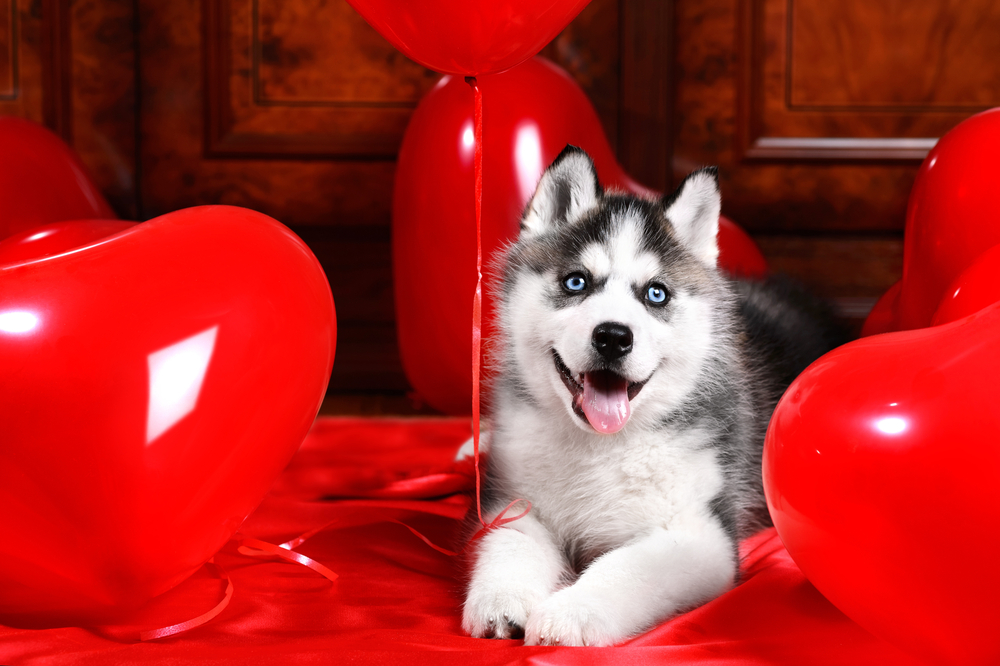 How about a new holiday-themed toy? Most stores stock seasonal merchandise with some added holiday flair and pet stores are certainly no different. Even if you can't find a stuffed cupid or heart-shaped chew toy, maybe a new red ball or a pink plaything is in order.
Could they pick out the toy themselves? The majority of today's larger chain pet stores allow leashed dogs into their many locations. If your dog doesn't choose their own toy, they'll still enjoy this special outing with all the sights, sounds and smells in this pet-related place.
What about a spa day? If you have a canine that enjoys a trip to see the groomer, schedule them a Valentine's Day makeover. If you really want to go all out, see if there is a dog massage therapist in your area and treat them with a special session.
Can you cook up some fun for you and your four-legged friend? Although we all know that we shouldn't give "people food" to dogs, there are some notable exceptions. Think of it this way – if you're cooking a chicken dish for your dinner, you could put some aside and boil it as a side dish for your doggie. Consult your veterinarian before introducing human food into your pet's diet.
Would you like to make a donation for the care of other canines? Holidays are often the time for giving and love. Once again, Valentine's is no exception. Even a small donation can have a big impact in the lives of animals in need.
In any event, we hope you have a great Valentine's Day full of love and laughter!
Amber Kingsley is a freelance writer who has donated countless hours to supporting her local shelter.  She has spent most of her research with writing about animals; food, health and training related.  She has also experienced numerous methods of training with local Southern California trainers.
Categories
Testimonial
For every animal you save
For every animal you save, every animal who feels loved in their last moments, and for everything else you do; thank you and God Bless.
-Stephanie
Sign up for news and updates
Thank you for joining our online community.