Dogs up for adoption help children learn to read
by Ontario SPCA and Humane Society | Happy Tails | April 4, 2019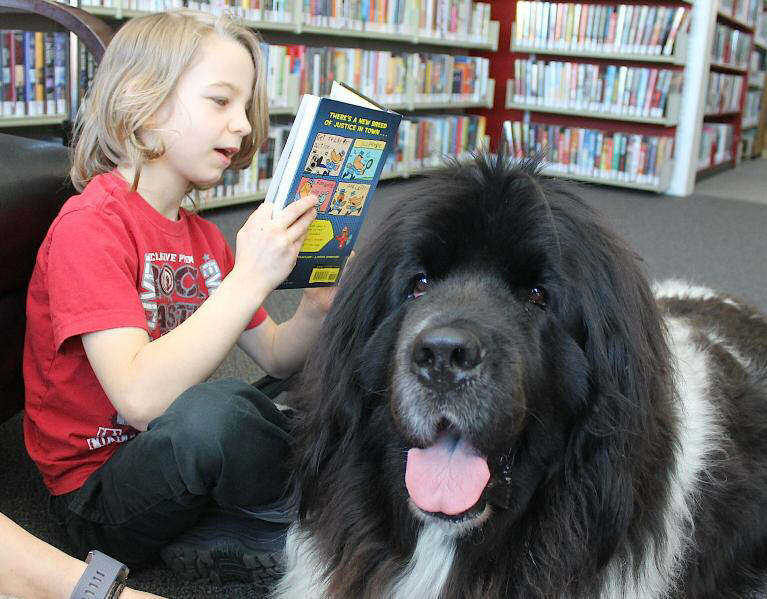 Guest blog by Heather Jobe, Community Development Coordinator, Ontario SPCA Renfrew County Animal Centre.
How can we help reluctant readers become relaxed readers? Adding four legs sure helps! On National Puppy Day, March 23rd, the Ontario SPCA Renfrew County Animal Centre brought some furry friends to the Laurentian Hills Public Library to do just that.
Librarian Jenny Dixon knew inviting children come to the library and read to dogs for National Puppy Day would not only be fun, but also  a great way for kids to practice reading in an accepting, non-judgmental environment.
Dogs are naturally good listeners, and readers never have to worry about being criticized for mispronouncing words. Our canine troop of Foster, Beaumont and Leia provided a mellow, calming and accepting environment for the readers, both young and young at heart.
Reading to dogs can improve children's confidence, and give them a boost in their reading skills. Dogs don't care whether you are reading boring statistics or a favourite book like Walter the Farting Dog, to them – they are just content to be spending time with you.
We captured the amazing connection that has endured through the centuries between dogs and their people, and turned a page in the right direction for children in our community!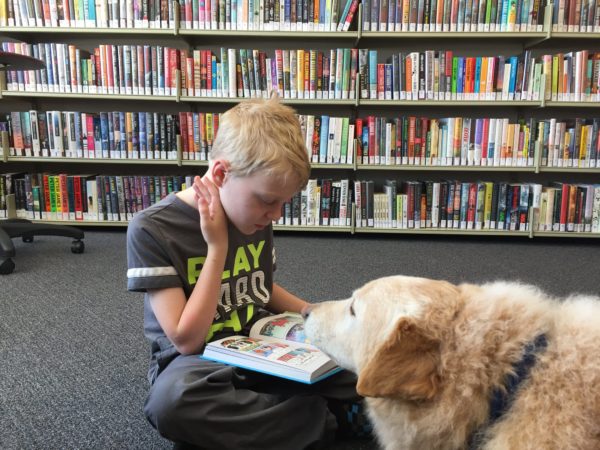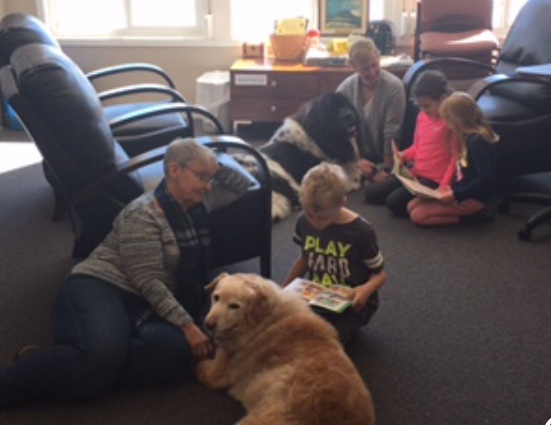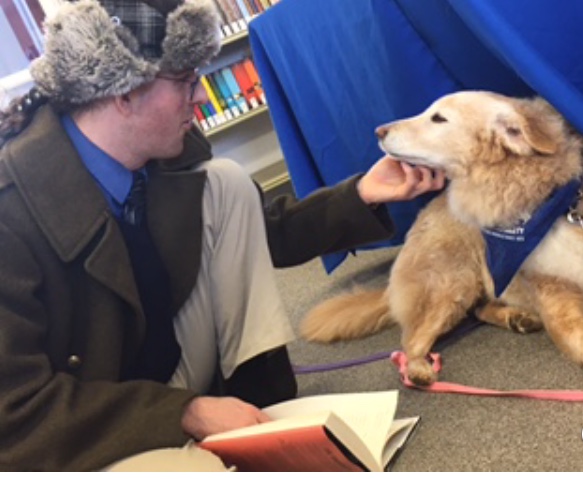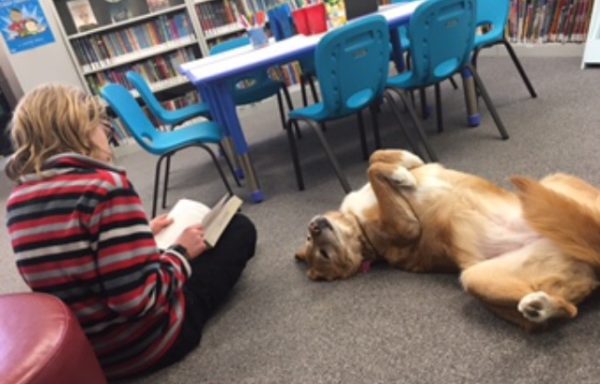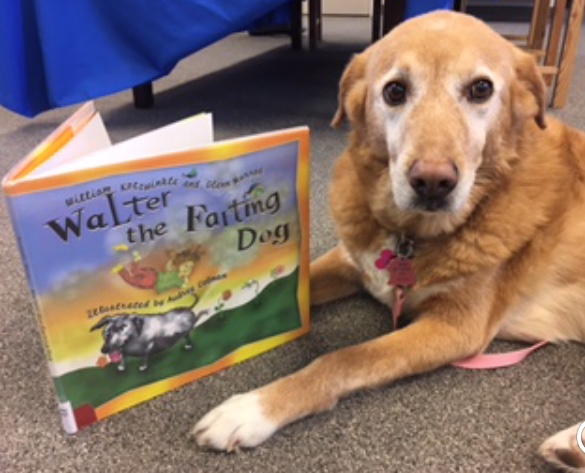 Categories
Testimonial
Dogs only ask for your love and attention
Dogs only ask for your love and attention, nothing else. Thank you for everything you do!
Christine
Sign up for news and updates
Thank you for joining our online community.