Donate to help animals affected by Australia fires
by Emily Cook | News | January 8, 2020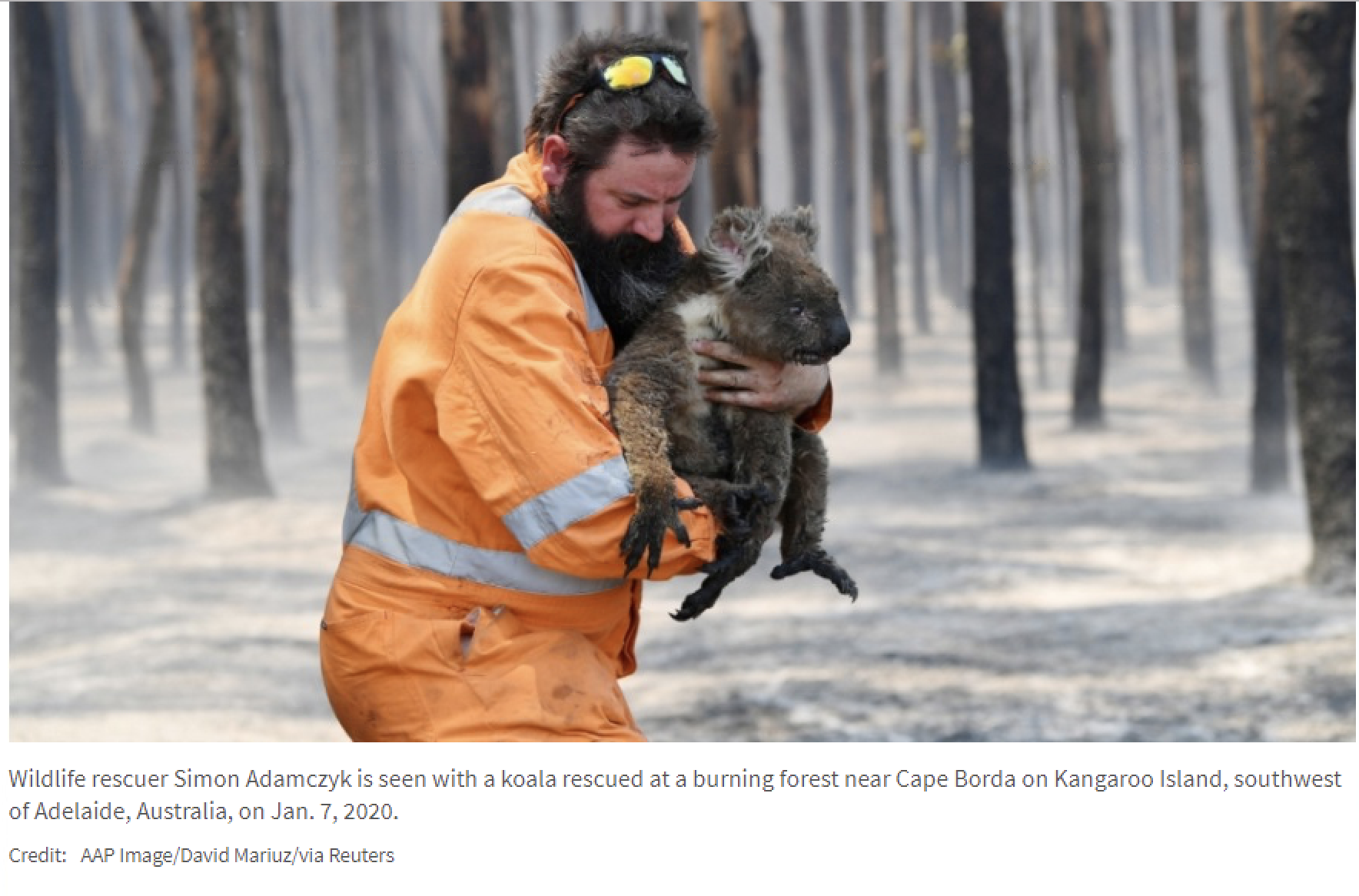 Our hearts are breaking for Australia. As devastating fires rage across the country, the world watches in horror. It's difficult to imagine the terror so many are living, and their fight for survival.
We've heard the gut-wrenching stories of people who have lost everything, but it's not just humans who are suffering. In addition to the tragic loss of human life, an estimated 500 million animals (including mammals, birds, and reptiles) have already been killed in the fires, according to Sydney University. Sadly, habitat has also been destroyed.
Koala populations are reported to have been hit especially hard. Videos and photos show the marsupials fleeing from the flames, many with their paws badly burned.
There are also much-loved pets, like dogs and cats, as well as horses and livestock that are in danger. With a fire of this magnitude, every life is affected.
In this time of need, please consider making a donation to help the animals of Australia. There are a number of organizations you can donate to directly to make a difference in the rescue efforts, including:
Thank you for supporting our animal friends on the other side of the world. Our thoughts are with everyone affected by this devastating event.
Photo Credit: AAP Image/David Mariuz/via Reuters
Categories
Speaking for the ones who can't speak for themselves
Keep up the good work speaking for the ones who can't speak for themselves. A society who cares for their animals is a better society.  Thanks for your good work!
-Suzali
Sign up for news and updates
Thank you for joining our online community.