Doubling YOUR impact this Giving Tuesday
by Ontario SPCA and Humane Society | Campaigns | November 29, 2022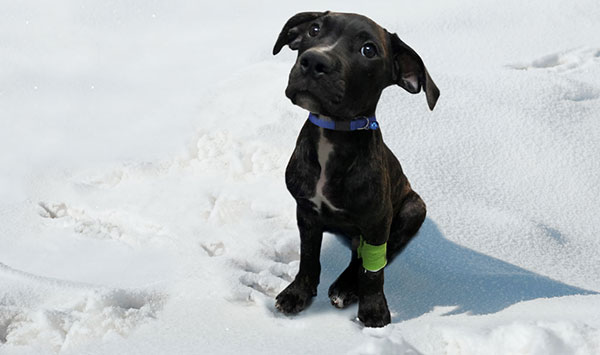 Nearly 10 years ago, a group of non-profit organizations banded together to help kick off the end of the year with a global day of giving. They encouraged their friends, family, neighbours, and communities to help local organizations raise the critical funds needed to carry out their important work. That tradition has carried on and now Giving Tuesday is a flurry of activity each year.
We are especially excited about Giving Tuesday this year, which falls on Nov. 29th, as long-time Ontario SPCA and Humane Society supporters and animal lovers, Muriel and Brock, have issued a challenge – they will match any gift, dollar for dollar, up to $20,000 raised on Giving Tuesday! That means you can double your impact, whether it be $10, $100 or $1,000!
You can also help spread the word about Giving Tuesday and the work being done by the Ontario SPCA by sharing our mission with your circle of contacts through social media, email or chatting with friends during a pup play date. With your help sharing the word, you can make a bigger impact and help care for more animals at the Ontario SPCA.
https://youtube.com/shorts/H8C6wVOULng
To learn more about some of the life-changing work done by the Ontario SPCA click here and to learn more about Chance, a little pup who found himself in trouble and needing life-saving care with support from Ontario SPCA click here.
If you have yet to donate, we hope you will consider doing that right now and ensure your gift is part of the largest day of giving this year! DONATE NOW
If you prefer to make your gift over the phone, call 1-888-668-7722 ext. 321 to speak with a friendly Ontario SPCA staff member.
A special thank you to Brock and Muriel for their special gift in support of the animals this Giving Tuesday!
Categories
Testimonial
Thank you for your dedication
Thank you for your dedication to helping the animals.  Every animal deserves a loving home and to be treated royally.  Just imagine a day without animal cruelty.  What a wonderful day that would be!
-Joan
Sign up for news and updates
Thank you for joining our online community.