Easy, quick, KONG® recipes to try at home!
by Ontario SPCA and Humane Society | Dog Care | August 3, 2021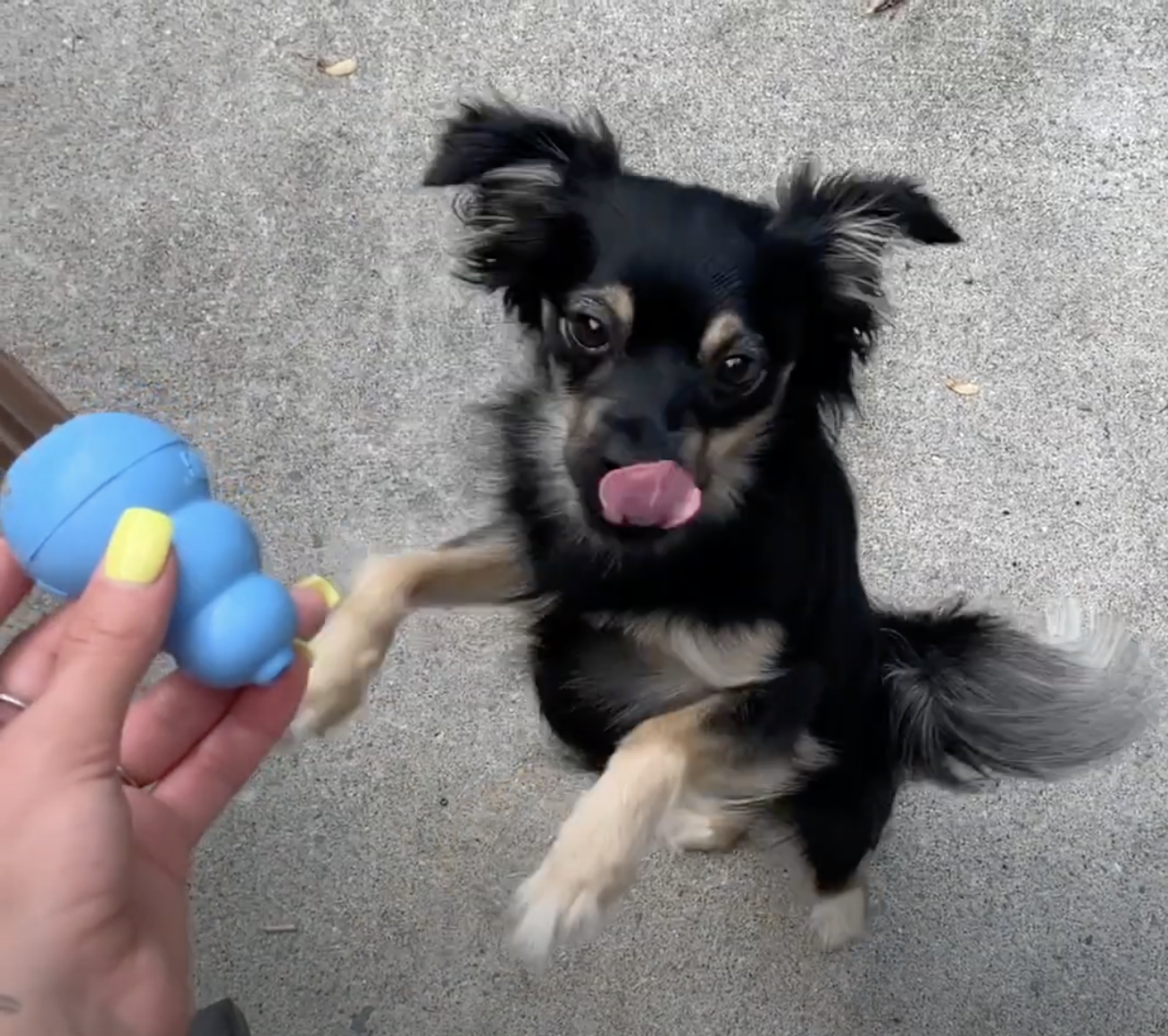 Looking for some fun food enrichment ideas for your dog? We're here to help! There are a lot of easy and yummy KONG® treat recipes that are sure to make your furry friend happy and will only take you a few minutes to prepare. 
Food enrichment
Treat-filled KONGs are a great way to make your dog work for a reward. Replacing bowls with a KONG® for meal feedings will keep your dog busy and stimulated for a longer period of time. KONG® and other food puzzles are best for dogs who rush their meals. Simply place the dog's recommended amount of kibble into the KONG®. Depending on the size of the KONG® and the dog, it could take a couple of re-fills for feeding.
Depending on your dog's emotional state, KONG® can also be a great enrichment or stress reducing opportunity. For example, if your dog is experiencing boredom, providing him/her with a KONG® is a great enrichment activity. On the other hand, if your dog appears anxious or frustrated, a KONG® can assist in reducing stress. 
Learn more about the benefits of KONG® toys here.
Watch our favourite KONG® recipes here!
In this video, we're sharing a few fun and simple KONG® recipes for your dog to try. The best thing is, they require minimal ingredients that you probably already have at home, like wet food or yoghurt and a favourite treat – no additional shopping necessary.  
Watch for more details and instructions, and then give it a try yourself!  
  For more KONG® recipes check this out! 
Categories
Testimonial
Thank you so much for all you do
Thank you so much for all you do every day to rescue animals in need. I can't imagine the terrible situations that you see every day.  It is great that you have the heart to help. Keep up the good work.
-Betty
Sign up for news and updates
Thank you for joining our online community.