Filling bowls and bellies across the province
by Ontario SPCA and Humane Society | Interesting | December 22, 2021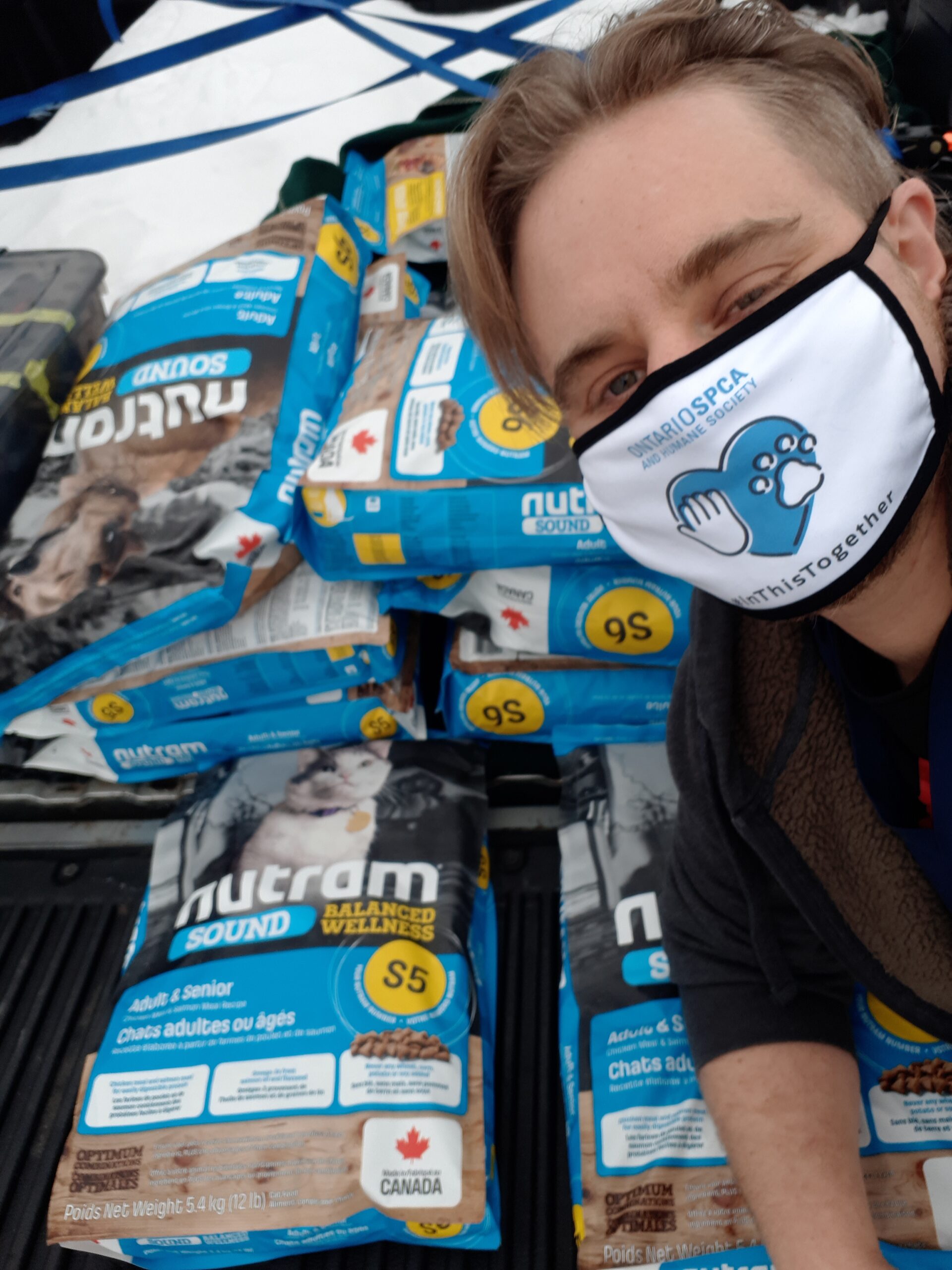 When people find themselves facing hard times for one reason or another, they often put the needs of their furry friends before their own. They may do without basic items to put food in their pet's bowl, or even feed their animals before they feed themselves.
The Ontario SPCA and Humane Society is working to help families keep their four-legged family members healthy and in their homes by providing them with the pet food they need.
In 2021, over 250,000 pounds of food for animals was delivered to our pet food distribution hubs in Midland, Dryden, and Cornwall. That food was distributed across the province, including Northern communities. In remote communities, pet food can be difficult to find and very costly.
Supporting those who are struggling
Bonnie Bishop, Associate Director with the Ontario SPCA and Humane Society, says many of the people who access these services just need a helping hand to get them through a challenging period in their life.
"The people who access these community services love their animals dearly and just need support as they work to get back on their feet," says Bonnie. "It is so rewarding to know that by working together, we are able to keep animals where they belong – with the families who love them."
Food Banks
Arista Wogenstahl, Senior Manager with the Ontario SPCA and Humane Society, says she's seen an increase in demand for animal food over the last few months. She points to the demand seen at the Midland warehouse, which supports at least 30 rescues and food banks.
"At Christmas people have to choose between feeding themselves and feeding their animals. The demand is not slowing down," says Arista.
"I had a conversation with a woman at a food bank where we were both recognizing that many families in our region suffer from food insecurity. And I said to her, 'If the people are hungry, then so are their pets.'"
Arista says she's getting more and more requests all the time as word gets out about the Ontario SPCA food distribution program.
"More people are asking for help. People are talking, food banks are sharing about the program, and the demand is definitely there," says Arista.
Thank you to all the amazing donors and corporate sponsors who make our food distribution program a reality!
Should anyone need any support for their animal, they are encouraged to call their local SPCA or Humane Society, or our toll free 1-888-668-7722, to find out what resources are available to support animal caregivers.
You can fill empty bellies and hopeful hearts this holiday season, with a special year-end gift to the Ontario SPCA and Humane Society. Your donation will help provide food, shelter and care to vulnerable animals in your community. If you're able to, please donate today.
Categories
Testimonial
Hats off to you
To all kind-hearted and hard-working people at SPCA: hats off to you. I love animals and admire the work you do.
Kellie
Sign up for news and updates
Thank you for joining our online community.