Four reasons why rabbits make great companions
by Ontario SPCA and Humane Society | General Pet Care | October 5, 2021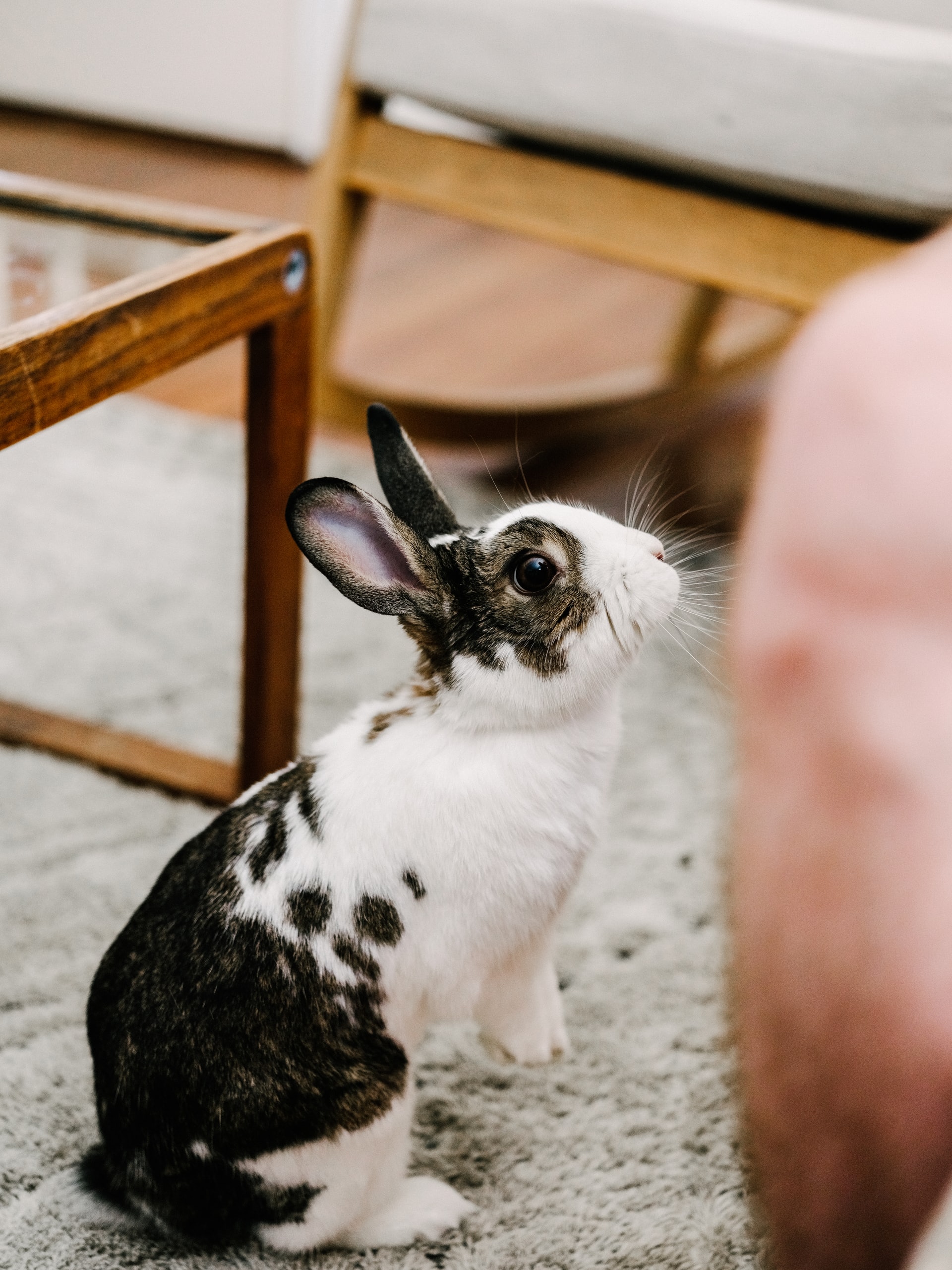 Thinking of adopting a furry family member? Consider a rabbit! Not only are rabbits fluffy and adorable, but they also make great companion animals in a loving, caring environment. Here are four reasons rabbits make great companions:
Rabbits make great indoor furry friends
Don't have a big backyard? No problem. As social animals who are also vulnerable to predators, rabbits are content to be inside. Because they frighten easily, keeping your rabbit indoors where it isn't as noisy makes for a happy, comfortable bunny environment. In addition, most bunnies can be litter box trained like a cat so daily care is easier for you.
Rabbits love exercise
Even though rabbits should be kept indoors, that doesn't mean they don't need exercise, which can also benefit their human parent who wants to move a bit more, too! Rabbits need space to exercise daily, whether it's running or jumping. You can easily set up a playpen, rabbit-proof room, or even a small, closed-off outdoor area where you can be close by your bunny's side while they exercise. Get creative – there are lots of easy things you can do to make exercise fun and mentally stimulating for your rabbit.
Rabbits have distinct personalities and bond with their adopters
Adults who are patient and caring make the best match for rabbits, who can frighten easily and require careful handling. Rabbits have very distinct personalities – some may be more playful while others can be quite shy. By taking the time to get to know and love your rabbit's personality, you'll see them thrive in your home. For some tips about rabbit body language – look here!
You can also read about body language in this infographic, courtesy of our friends at the RSPCA.
Rabbits can live up to ten years
A well cared-for rabbit can live anywhere between seven to ten years! That's a whole lot of time to enjoy the many perks of being a bunny parent.
There are so many benefits that come with adopting a rabbit and the perfect one for you might just be waiting to be adopted right now. If you're interested in adopting a bunny, check out our adoption page to see rabbits waiting for their forever homes.
Find more enrichment tips here on our Shelter Health Pro website!
Not in a position to adopt? Consider making a gift today to help care for a rabbit as they wait for their forever home.
Categories
Testimonial
Totally rock
All of your wonderful staff & volunteers totally rock. The amazing compassion and work you provide on a daily basis is incredible.
Laura
Sign up for news and updates
Thank you for joining our online community.