Frequently Asked Questions: Legacy Giving with the Ontario SPCA and Humane Society
by Ontario SPCA and Humane Society | Campaigns | November 3, 2022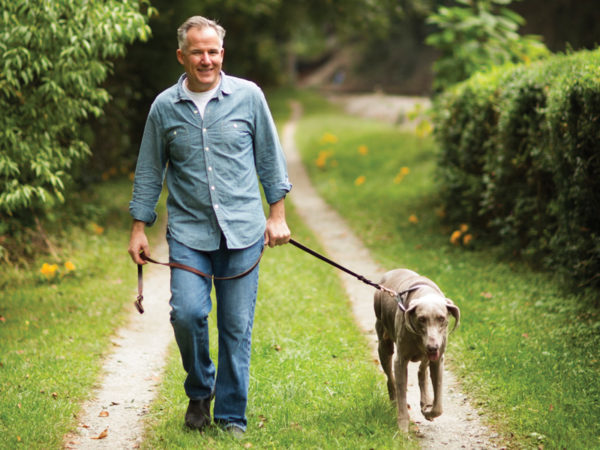 November is "Make a Will" month and a time we often receive inquiries from kind-hearted animal lovers who want to know more about how they can make a difference in the lives of animals, even after they're gone.  
 If you are considering making a legacy gift to the Ontario SPCA and Humane Society, we have compiled answers to frequently asked questions to guide you. Here are some things you may want to consider if you are planning on leaving a legacy gift in your will to help animals in need. 
How do I go about leaving a gift in my will?
First, it is a good idea to talk to your executor so they are aware of your intention to leave a legacy gift. When preparing your will, ensure that you include the type of gift you intend to leave (specific amount or residue portion of your estate) to the Ontario SPCA. Include our name, charitable donation number, and any specific instructions (programs, areas of interest, etc.) you wish to leave.  
For more information about legacy giving, read here. 
What does my donation support?
Your generous gift will support a number of different life-changing initiatives, including urgent medical care for animals, day-to-day care and enrichment while animals wait for their forever families and spay/neuter programs to help reduce pet overpopulation. It will also assist caretakers in managing feral cat colonies, allow us to transport animals who need homes to areas of the province where families are waiting to adopt, and it will ensure that our education programs continue to create a brighter future for animals.  
While we have numerous programs designed to support and care for animals in need, your charitable bequest can be directed to a specific to a program you would like to support. 
Click here for more information about our programs and the support we offer to animals. 
What is the Ontario SPCA's legal name?
Our legal name is the Ontario Society for the Prevention of Cruelty to Animals and/or Ontario SPCA and Humane Society. When leaving a gift for the animals in your will, please ensure to include our name in your written instructions.  
What is the Ontario SPCA's charitable donation number?
Our charitable donation number is: 88969-1044-RR0002. It is important to include this number in your will, as it is unique to our charity and ensures that your gift comes to the right place. 
What kind of gift can I leave?
You can leave gifts in any amount to the Ontario SPCA to help support animals in need. Gifts in wills, otherwise known as a charitable bequest, can create a lasting change that will improve animal welfare for generations of animals. It can be a specific amount or a portion of the residue of your estate.  
As you leave your mark on the welfare and care of animals, you can also choose the exact location for your gift. This way you can choose to support a specific animal centre. We have 12 animal centre locations across Ontario.  
Where can I get more information?
Visit ontariospca.ca/how-to-help/leave-a-gift-in-your-will/ for more information on how to leave a gift in your will. 
Categories
Testimonial
Thank you for looking after these animals
Thank you for looking after these animals — I would love to have them all in my house!
Ulla
Sign up for news and updates
Thank you for joining our online community.