Friends for Life! Walk™ by the numbers
by Emily Cook | Campaigns | September 19, 2019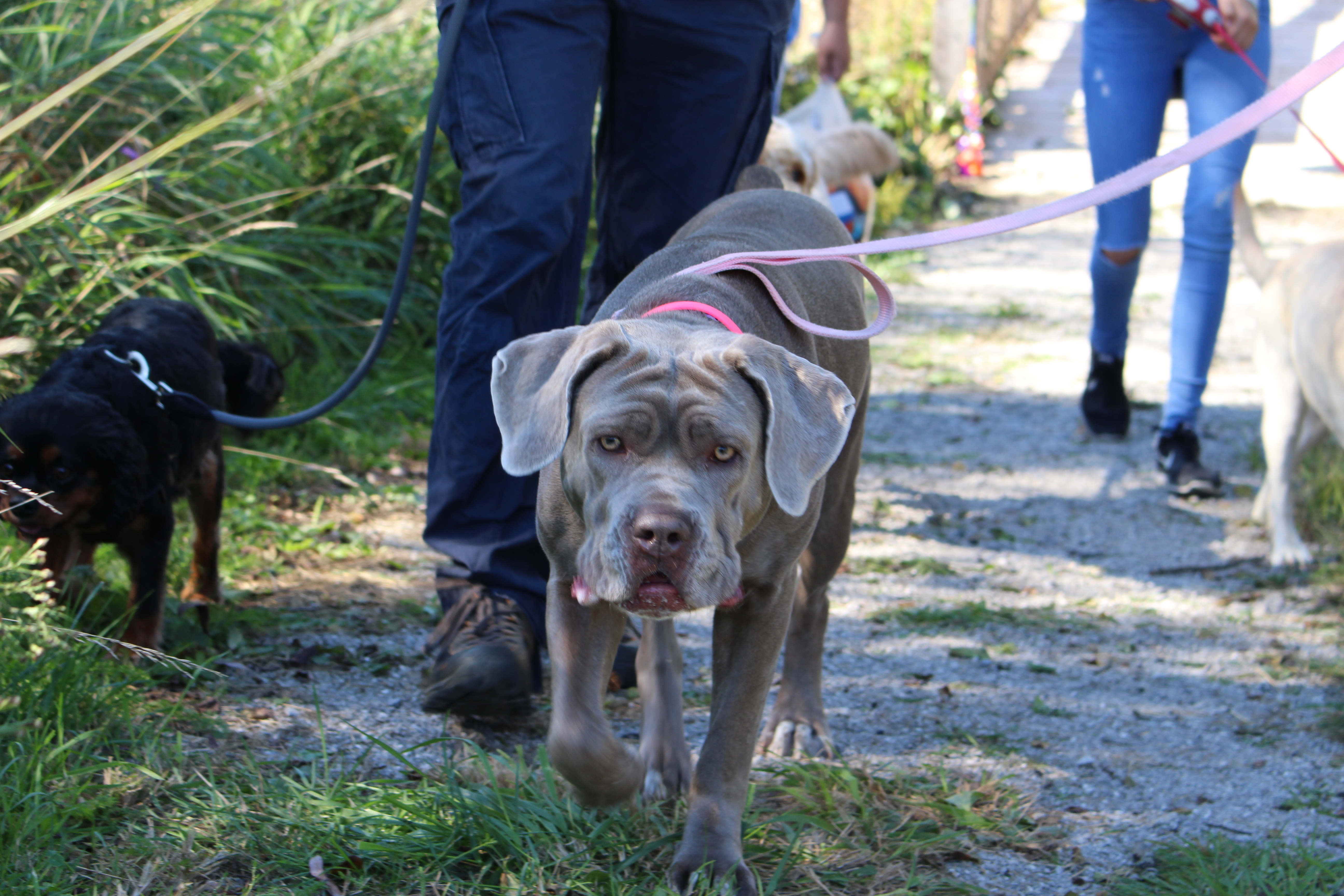 Our annual Friends for Life! Walk™ is coming up this weekend! Can you believe it's already almost the end of September? Here's some more information about the walk – by the numbers!
The Friends for Life! Walk™ is a major fundraiser for the Ontario SPCA & Humane Society and its Affiliates. By lacing up and collecting pledges for animals in your community, you're supporting animals in need.
More than just a fundraising walk, the Friends for Life! Walk is a fun-filled day that offers something for everyone. From barbecues and live music to pet vendors and activities for the kids, it's the purr-fect way to spend a day with friends and family who share a love of animals.
Friends for Life! Walk™ by the numbers
The average cost of care for cats is $485, and for dogs is $572.
Our goal for 2019 is to raise $300,000.
$300,000 would help 568 animals across the province!
Where do your fundraising dollars go?
Your fundraising dollars are always hard at work! Donations support a long list of programs and services provided by the SPCA's and Humane Societies across Ontario:
Sheltering and Adoptions
Humane Education
Reducing Pet Overpopulation
Emergency Rescue and Treatment
Reuniting Lost Pets with their Owners
Spay/Neuter Services
Animal Relief Services
Register or Donate today and help be a part of the change. Register for a walk taking place near you, as funds will stay within the communities that they are raised to help animals in your area!
The Ontario SPCA is one of the largest, most responsive animal organizations in the country, with 146 years of expertise in providing care and shelter for tens of thousands of animals every year in over 40 communities. The Ontario SPCA prevents cruelty to animals and promotes animal advocacy providing humane education, sheltering, fostering and adoptions, crisis intervention, animal rescue and mobile veterinary services.
This event is your opportunity to help the thousands of animals, who are waiting to find their own friend for life!
Categories
Dogs only ask for your love and attention
Dogs only ask for your love and attention, nothing else. Thank you for everything you do!
Christine
Sign up for news and updates
Thank you for joining our online community.