Fundraising tips and tricks for National Cupcake Day™
by Ontario SPCA and Humane Society | Campaigns | January 18, 2018
National Cupcake Day™ is coming up February 26, 2018, but you can host your cupcake day party anytime between now and then! To help you with your fundraising plans, here are some helpful tips and tricks!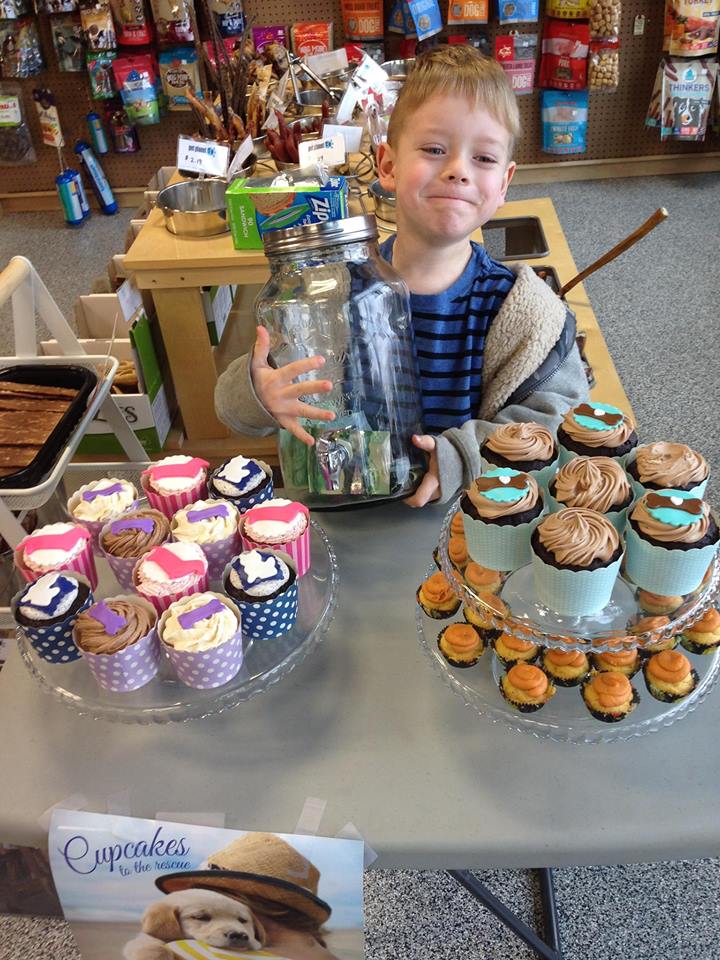 1. How do you like to fundraise
Work with your skills and personality. If you like the discipline and organization of planning everything in advance, make a list of potential Cupcake party guests and work through your plan to contact them all. If you're a bit more fly-by-the-strings-of-your-apron, then take advantage of your bursts of energy to connect with your Cupcake Day party Guests through social media or group emails!
2. Don't be afraid to ask
Giving makes people feel great and your supporters will get to enjoy a delicious cupcake. Think of all the people who you can promote your Cupcake party to, including people who may not live near you (you can send them a virtual cupcake by email!).
3. Know Your ingredients
Familiarize yourself with everything in your Personal Fundraising Centre and your Cupcake Host Kit (if you made a self-donation of $25 or more at registration). You can also download great promotional tools in the Resources and Downloads section of the website. Be sure to customize your Personal Fundraising Page with great stories and pictures showing off your passion for animals and share, share, share! Visit our Pinterest page for inspiration.
4. Know your measurements
Set an ambitious fundraising goal to measure your success by. Show your friends and family that you are committed to the cause by making the first donation to your cupcake campaign! Next, figure out how many cupcakes you want to bake and what you think the suggested donation amount should be from each Cupcake Day party guest to reach your goal. Suggest this donation amount and let them know how that amount will make a difference. Last year the average amount raised by each host was almost $300!
5. Tell everyone you are fundraising
Tell your friends, co-workers and neighbours you are raising money for animals in need and invite them to your Cupcake Day party. Think of people who appreciate your baking. Think of people who love animals like you do! Ask them to donate online in advance so you can relax and enjoy your Cupcake Day party! Create a feeling of anticipation for your party guests. Send photos of your test batches and update your status when you find the perfect sprinkles. Be creative and have fun with how you stay connected!
For more helpful tips and to register for National Cupcake Day™ visit nationalcupcakeday.ca 
Categories
Testimonial
Three cheers for the volunteers!
Three cheers for the volunteers! Keep doing wonderful work, thank you!
Doreen
Sign up for news and updates
Thank you for joining our online community.