Generous donation from The W. Garfield Weston Foundation makes impact in lives of dogs in our care
by Ontario SPCA and Humane Society | News | August 16, 2018
The Ontario SPCA is always so thankful to community partners and donors who make our work possible, and improve the lives of animals in our care every day.
On Friday, May 11th 2018, a special celebration took place at the Ontario SPCA Provincial Education & Animal Centre in Stouffville to thank one such partner. In recognition of a generous gift from The W. Garfield Weston Foundation, director Roger A. Lindsay visited the Animal Centre for a tour and presentation.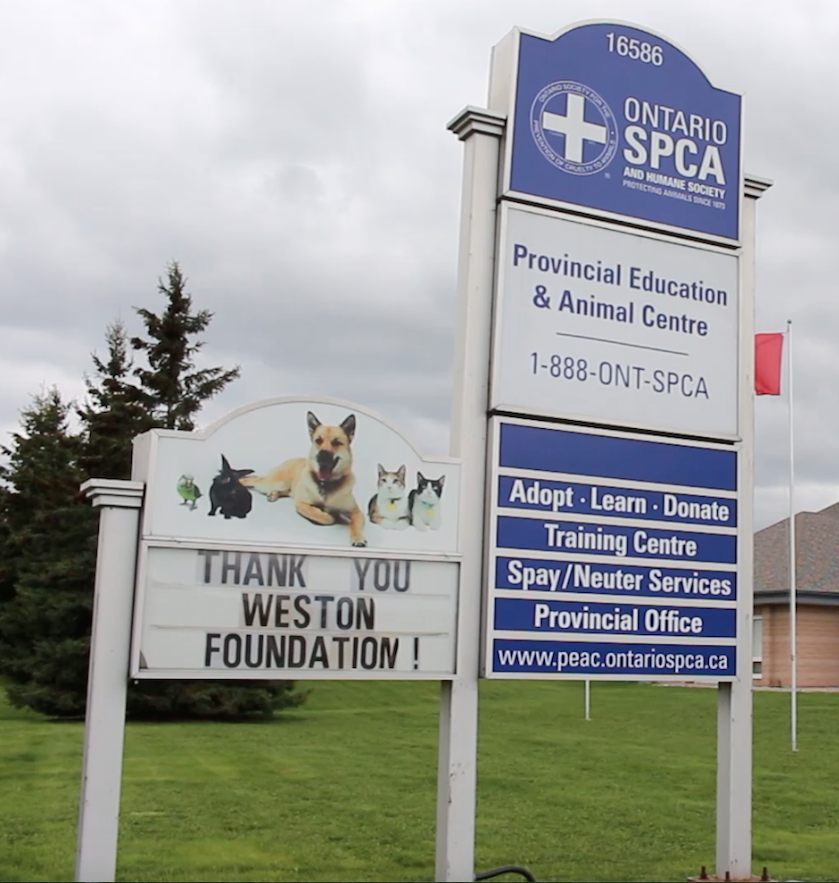 The outdoor dog runs at the Ontario SPCA in Stouffville were in desperate need of an upgrade. Thanks to this gift, the dogs in the Provincial Education & Animal Centre are now in a safer, cleaner, more secure and more relaxing environment.
In attendance were a number of local friends, partners, and supporters including representatives from Shoppers Drug Mart, Real Canadian Superstore, St. John Ambulance Therapy Dog Program, and a host of other friends of both Mr. Lindsay and the Ontario SPCA.
Ontario SPCA Chief Executive Officer Kate MacDonald, Chief Veterinary Officer Dr. Magdalena Smrdelj, and Development Manager Kevin MacKenzie were all in attendance to formally welcome and thank The W. Garfield Weston Foundation for their generous support in transforming the outdoor dog runs at the Animal Centre. Videos were shown highlighting the renovation, and showcasing the Ontario SPCA's work in Northern Ontario.
The group was given a tour of the facility, highlighted by an up close look at the outdoor dog runs while dogs played in their new safer and more comfortable surroundings, thanks to The W. Garfield Weston Foundation's gift.
The W. Garfield Weston Foundation is responsible for making a significant impact on people and communities across Canada, and the Ontario SPCA is thrilled to have received this meaningful support. Thank you Roger A. Lindsay and The W. Garfield Weston Foundation!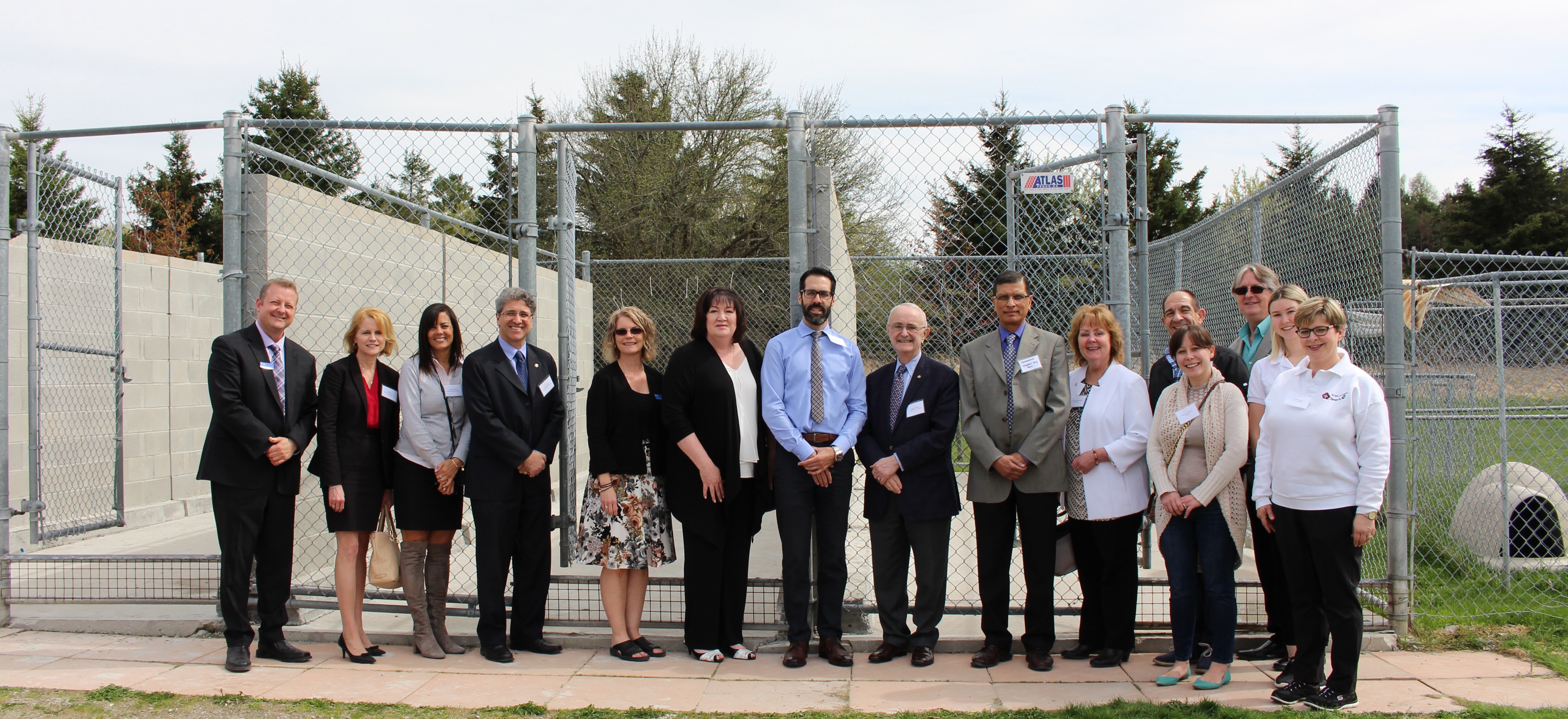 Categories
Testimonial
Your dedication and support
It is with and because of your dedication and support that helpless animals are being saved. Thank you for everything.
-Wendy
Sign up for news and updates
Thank you for joining our online community.