Georgian Triangle Humane Society celebrates 20 years of excellence in animal welfare
by Emily Cook | Interesting | September 9, 2019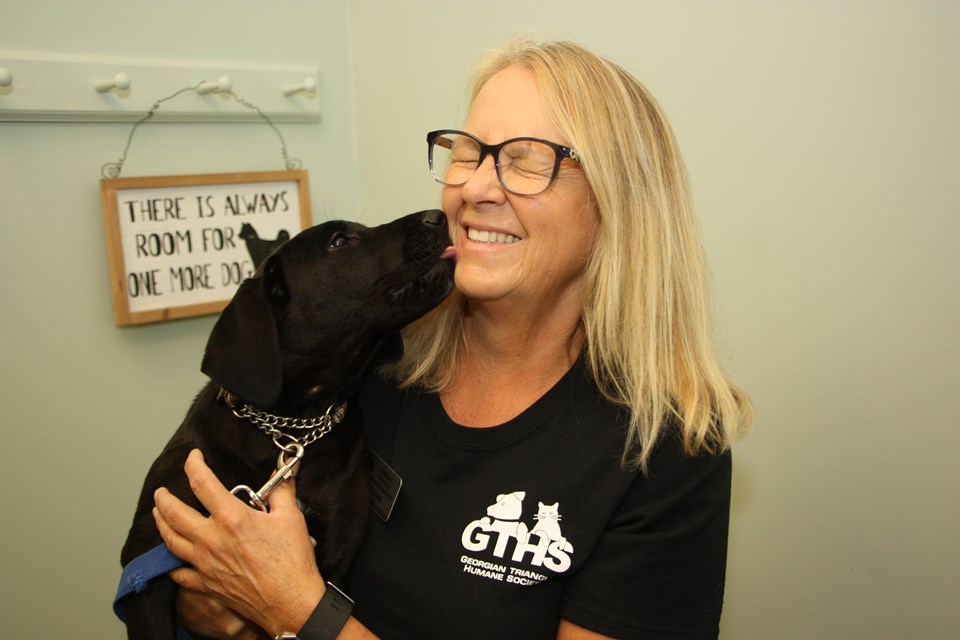 Guest blog post by the Georgian Triangle Humane Society, an Affiliate community of the Ontario SPCA and Humane Society
Step by step over the past 20 years, the Georgian Triangle Humane Society (GTHS) has taken strides to enhance the lives of animals in need of a second chance. This year the organization celebrates 20 years of service in animal welfare. Click here to view the GTHS 20th anniversary video.
Here are just a few accomplishments over the past year:
1,078 animals adopted into loving homes
1,294 homeless animals helped
1,250 microchips administered
1,081 spay/neuter surgeries performed
The Georgian Triangle Humane Society is based out of Collingwood, serving a wide geographic area. It has provided over 10,000 homeless animals with a second chance at a forever home, giving them the care, medication and shelter they need while getting ready for adoption. Due to emerging trends in the sector in 2019, the Society has redefined its mission as a charity to deliver innovative programs and services that enhance the lives of pets in need and the people who care for them.
Over the past several years, the GTHS has introduced the following programs and services to the South Georgian Bay region: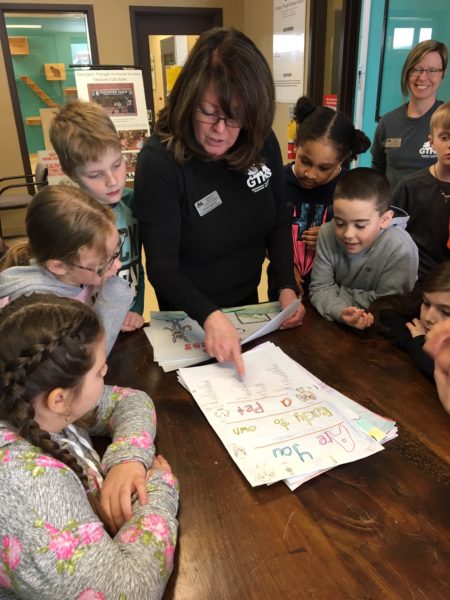 GTHS Humane Education Program:
Launched in 2017, the Humane Education program sees over 2,000 youth in local classrooms. The program teaches them the importance of emotional intelligence, communication with pets and prevention of animal cruelty.  Measuring an 18% growth in their social and emotional skill development when working with animals, these students build confidence, learn respect and strengthen feelings of empathy and compassion.
Building A Humane Community:
Increasing access to spay/neuter surgeries, vaccinations and microchips results in healthier pets and ends pet overpopulation. The GTHS is lifting barriers to pet parents by running mobile spay/neuter clinics, feral cat spay/neuter programs, rabies clinics and more!
GTHS Pet Retention Program:
The GTHS knows that for some people, their pet is what gets them out of bed in the morning. Keeping pets together with their loving families just makes sense, and as such, the pet retention program provides support to pet owners who need emergency boarding or medical services.
GTHS Transport Program:
Together, we can do more for pets! That is the motto of the GTHS Transport Program, which works across Canada and the United States with collaborative partnerships to save more lives. Partnering communities, rescues, volunteers and donors, the GTHS has broken down borders to make a greater impact in the lives of homeless animals.  Enjoy this video on the collaborative efforts involved in the Northern Dog program.
With many incredible milestones to celebrate over 20 years, the GTHS would like to extend a big thank you to the donors and corporate partners who help every day to realize dreams for pets and people. It's been quite the journey!
Categories
Wish to thank everyone involved
I wish to thank everyone involved in the care and rescue of animals, especially volunteers.
Agnes
Sign up for news and updates
Thank you for joining our online community.