Get Ready to Bake a Difference
by Ontario SPCA and Humane Society | Campaigns | December 17, 2021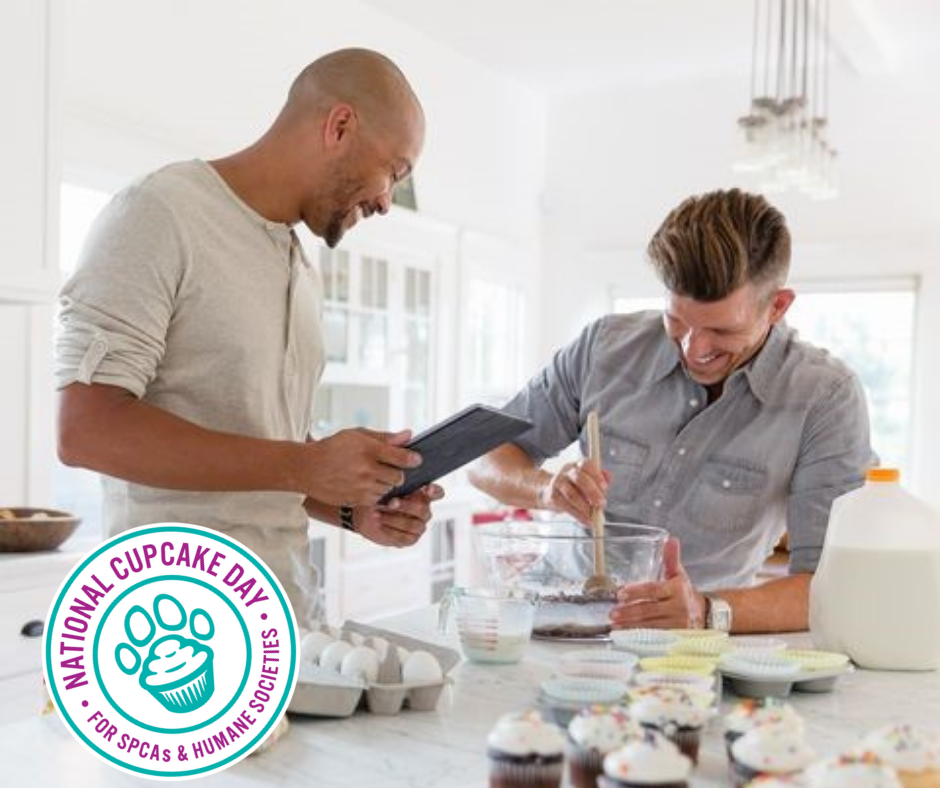 Even though we can't WAIT to bake a difference for animals in need in support of National Cupcake Day™ presented by Milk-Bone® and Robin Hood®, we have a whole lot of howl-iday baking to do first!
Baking tips for the Holiday season
National Cupcake Day™ kicks off on January 4th, 2022, but while we count down the days, we wanted to share with you some of our favourite baking tips, just in time for your holiday parties, dinners, and bake sales:
We know, we know. When we're baking cookies, it's tempting to make your dough and either dig in or pop it directly into the oven! But letting your dough chill in the fridge for an hour, or even overnight, can make a world of difference! Chilling your dough makes it less sticky and easier to form the perfect cookie.
If you've made your way to the kitchen only to notice with horror you forgot to let your butter soften outside of the fridge, cut it into small cubes and let sit for 15 minutes. You'll have room temperature butter ready to be baked!
Between double boilers and stacked pots, sometimes melting chocolate seems like more trouble than it's worth. But did you know you can make it easy by melting your chocolate in the microwave? All you have to do is break your chocolate into small pieces, heat it in 15-30 seconds increments in a microwavable bowl, and keep stirring and mixing every increment until the chocolate is liquefied and smooth!
If you're making cupcakes – our personal favourite – and you run out of batter before filling your tray of cups, fill the remaining cups with water! This will encourage your cupcakes to bake more evenly.
If you're prepping your cookies early, and trying to make them last for that holiday party a couple weeks away, pop a slice of bread into the cookie tin! It'll keep your cookies nice and chewy, like they're fresh out of the oven.
We've all been there- you're making cookies with sprinkles, only to find your counters more sprinkled than the treats. To make your sprinkles really stick, lightly brush your cookies with a layer of heated corn syrup and sprinkle away!
We hope that these tricks will make your holiday baking a little easier, and that you might've even learned something that will help you during National Cupcake Day! While your next baking creation is rising in the oven, check out our NEW National Cupcake Day  video!
The National Cupcake Day campaign launches January 4th, and finishes on February 28th. Keep an eye on our National Cupcake Day social medias for more information! Hoppy howl-idays!
Categories
Testimonial
Totally rock
All of your wonderful staff & volunteers totally rock. The amazing compassion and work you provide on a daily basis is incredible.
Laura
Sign up for news and updates
Thank you for joining our online community.