Halloween costumes: Tips for your pet
by Ontario SPCA and Humane Society | Cat Care Dog Care General Pet Care | October 25, 2021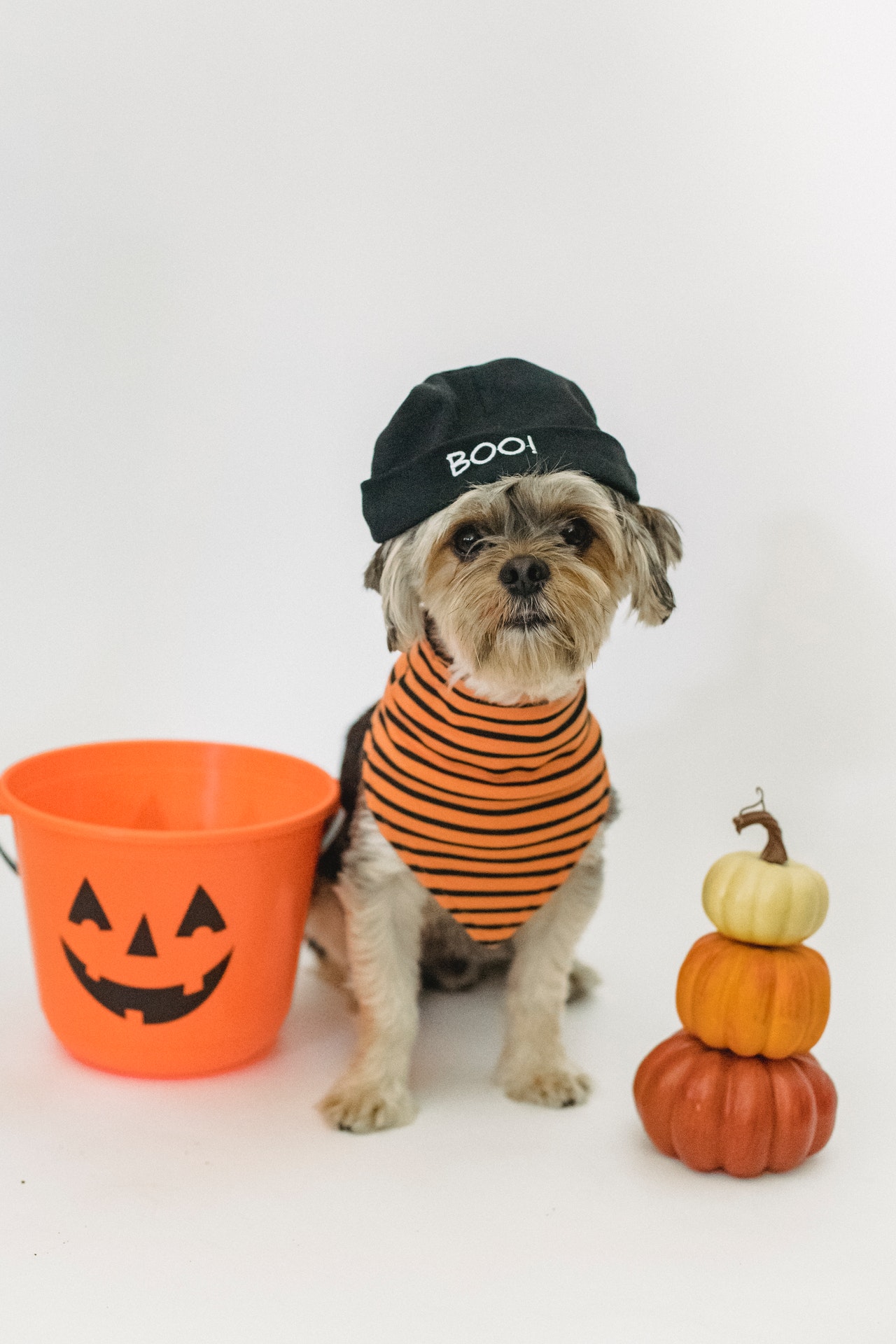 This Halloween, you may be planning on dressing up your furry friend to take part in the festivities with you. But how can you safely introduce your fur baby to a costume, and what are some warning signs to watch for in case they aren't comfortable with it? Here's how to make sure dressing up for Halloween is a safe and fun experience for your furry family member.
Make sure your companion animal is costume-comfortable
Prepare for Halloween by ensuring your companion animal is comfortable and enjoys wearing their spooky get-up. As much as you may want them to dress up, their safety and comfort should always come first. 
Set up time in advance to introduce the costume to your furry friend. Many animals are okay with costumes when they get used to them. However, if your companion animal never feels comfortable in the costume, that's okay, too – you can still rock your own costume. Read for more tips on how to introduce a costume. 
Do a pre-Halloween practice
Let your furry family member smell and check out the costume a week or so before Halloween. Give them a treat, wrap a towel around them cape-style to get a sense of how they'll feel in it on Halloween, and use a light and relaxed tone. 
Watch for their response
Any movement like shaking, scratching, or rubbing to remove a costume piece is a clear sign from your fur baby that they aren't comfortable with the costume. If this happens, you can try modifying the costume so they may be more comfortable. 
Costumes also shouldn't get in the way of a leash or harness. If the one you've chosen does, you may want to simply share pictures from home, and then take the costume off before leaving your home. Also, consider these tips from Fear Free Happy Homes before deciding to bring your pooch along for trick or treating.
Never include human hair dye in your animal's costume
We cannot stress this enough – human hair dye does not belong on animals. It's actually toxic to animals, and using it just once can be harmful. Glitter should also be avoided. 
Whether your companion animal enjoys being in a costume or not, their safety and security should always come first. After all, Halloween is meant to be enjoyed, and following our tips will help ensure both of you can enjoy it to the fullest! 
Discover more costume tips from us, as well as how your furry family member can have a fun, fear free Halloween this year. 
Categories
Testimonial
Hats off to you
To all kind-hearted and hard-working people at SPCA: hats off to you. I love animals and admire the work you do.
Kellie
Sign up for news and updates
Thank you for joining our online community.