Heading on one of these 5 adventures this summer? Here's how to keep Fido safe 
by Ontario SPCA and Humane Society | Media Releases | July 15, 2021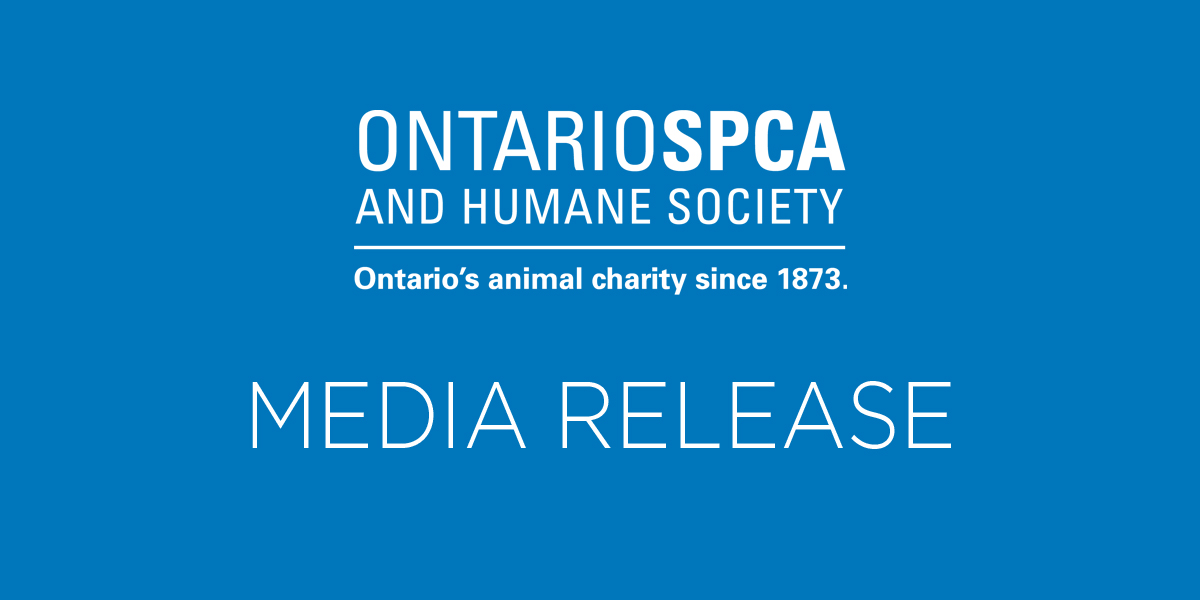 IMMEDIATE RELEASE 
Heading on one of these 5 adventures this summer? Here's how to keep Fido safe 
Stouffville, ON (July 15, 2021) – As COVID-19 lockdowns loosen and summer fun begins, the Ontario SPCA and Humane Society reminds anyone with a furry family member not to forget about their needs to keep them safe during hot weather. 
Planning on heading out to one of these summer hot spots? Here's what you need to know: 
Patios

 – If you're planning on hitting a dog-friendly patio, make sure your canine companion is comfortable around strangers and other dogs. You'll want to make sure they have shade at all times and are comfortable. Bring a portable bowl and some water to ensure they have access to cool water. 

 

Beaches 

– If your dog loves the water, the beach might be barking up the right tree when choosing an adventure. Check to ensure the beach allows dogs and what the rules are regarding leashes. Be mindful of hot sand, which can burn your dog's sensitive paws. A tent or cabana for shade is important, and always bring a portable bowl and ensure your dog always has access to clean, fresh water – not the lake water.

 

Parks

 – Planning on going to the park? Choose the coolest part of the day – the morning or early evening. Walking on sidewalks during the heat of the day can burn Fido's sensitive paws! And if you're planning a game of frisbee when you get there, watch for signs of overexertion or heat exhaustion.

 

Cottaging – 

Ensure your pooch is up-to-date on their vaccines and parasite control, and keep them on a leash at all times. Dogs can wander off and become lost in unfamiliar areas, get hit by cars, or get into altercations with wild animals. A collar and up-to-date microchip are also important in case they get lost.

 

Road trips

 – If you're heading out on an adventure by car, confine your dog in the back seat in either a carrier or pet seatbelt for their safety and yours. Make sure you pack everything you'll need for rest stops, including bowls, food and water. Plan your stops around pet-friendly locations, and never leave your dog unattended in a vehicle during hot weather!

 
"Our animals depend on us to look out for them," says Jennifer Blum, Acting Chief, Animal Protection Services, Ontario SPCA and Humane Society. "As we get back to doing the things we enjoy, keep the safety and comfort of your furry friends in mind so that we can all have a safe and fun summer." 
For more animal health and safety tips, visit ontariospca.ca 
## 
MEDIA CONTACT 
Media Relations   
Ontario SPCA and Humane Society   
905-898-7122 x 375 
The Ontario SPCA and Humane Society  
The Ontario SPCA and Humane Society is a registered charity, established in 1873. The Society and its network of communities facilitate and provide for province-wide leadership on matters relating to the prevention of cruelty to animals and the promotion of animal well-being. Offering a variety of mission-based programs, including community-based sheltering, animal wellness services, provincial animal transfers, shelter health & wellness, high-volume spay/neuter services, animal rescue, animal advocacy, Indigenous partnership programs and humane education, the Ontario SPCA is Ontario's animal charity. 
Categories
Testimonial
As an animal lover all the work you do
As an animal lover all the work you do to help ensure that every dog and cat can find their forever home that is filled with love is greatly appreciated.
-Louie
Sign up for news and updates
Thank you for joining our online community.