Hearing loss doesn't stop Angel from finding her fur-ever home
by Ontario SPCA and Humane Society | Happy Tails | March 31, 2023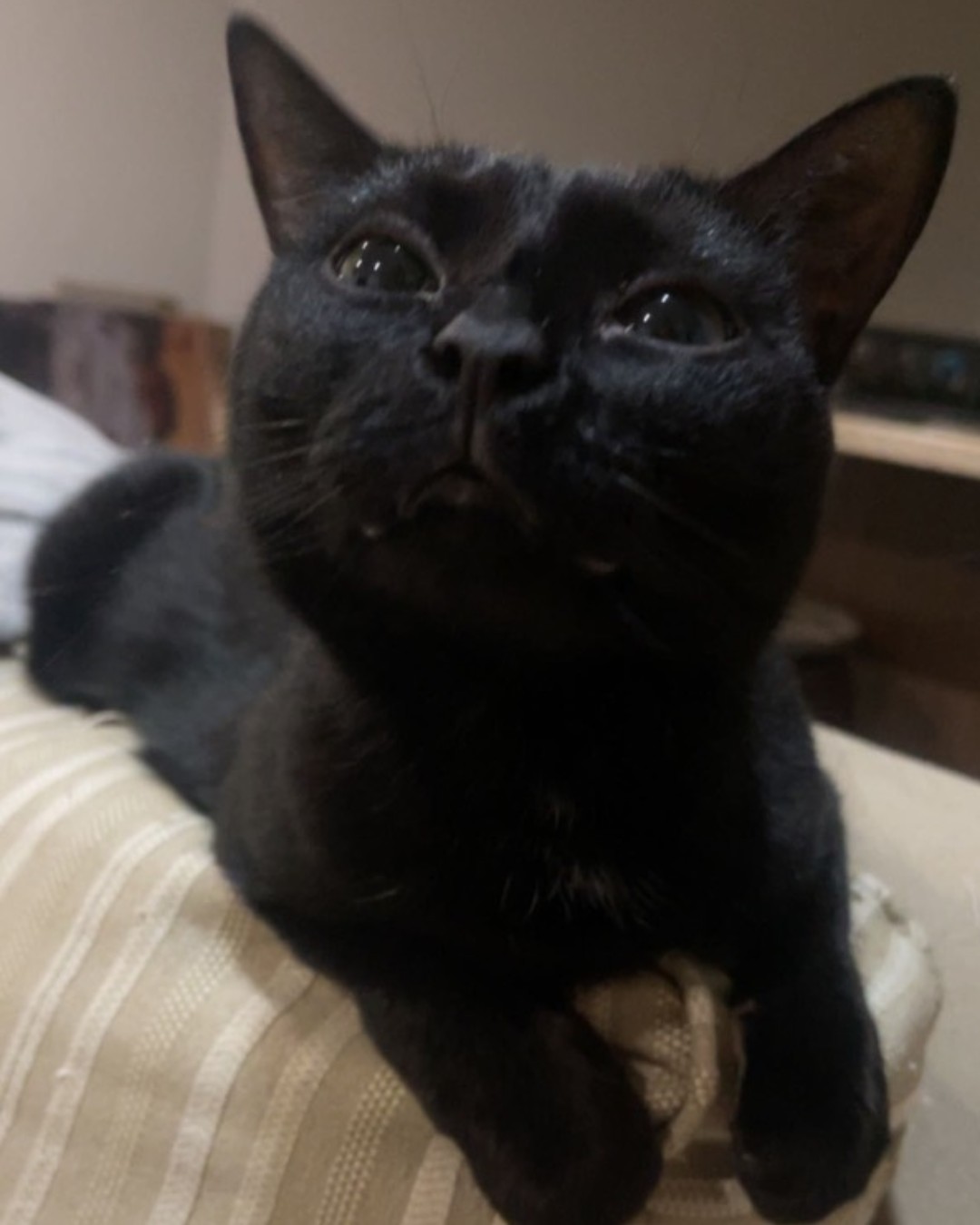 When a two-year-old deaf cat named Angel came into our care at the Ontario SPCA Renfrew County Animal Centre, we knew she would need a bit more TLC to help her find a loving forever home. She was given an individual care plan to keep her happy and healthy, and the animal care team ensured that Angel's potential adopters understood what would be needed to care for a deaf cat.
Caring for a deaf cat
Cats that suffer from hearing loss may require some modifications when learning new behaviours and routines. Body language and visual cues are important when communicating with animals like Angel. Deaf cats rely on their remaining senses, especially vision and touch. With that in mind, the animal centre staff set out Angel's individual enrichment plan to keep her happy and stimulated during her stay.
Angel finds her fur-ever home
A family who was prepared to meet Angel's needs to ensure she is loved and supported stepped forward to adopt this lovely cat. She would even have two new furry siblings!
Angel moved into her new home and was slowly introduced to her new family. Once she was comfortable, she began exploring the unfamiliar scents and adjusting to her new environment. As the days went on, Angel was growing more curious about her feline brothers, Bean and Beanu.
"Angel has never been with other cats, but you look at her now and you wouldn't believe it. She absolutely loves her two brothers and is always playing and running around with them. She has done a complete 180 from the first day we got her home," says her adopter, Alyssa.
Angel is living her best life despite her hearing impairment. She and her brothers are inseparable and always zipping around the house. Her family tells us that she loves going for walks and will meow to let them know when she is ready to go.
Happy endings are what the team at the Ontario SPCA continue to strive for with the help of dedicated foster families and adopters. If you think you can help an animal like Angel thrive in your home, please contact your local animal centre to see how you can help an animal in need.
Categories
Testimonial
Three cheers for the volunteers!
Three cheers for the volunteers! Keep doing wonderful work, thank you!
Doreen
Sign up for news and updates
Thank you for joining our online community.