Help animals like Hercules find their second chance: Sweat for Pets 2020
by Ontario SPCA and Humane Society | Campaigns | June 22, 2020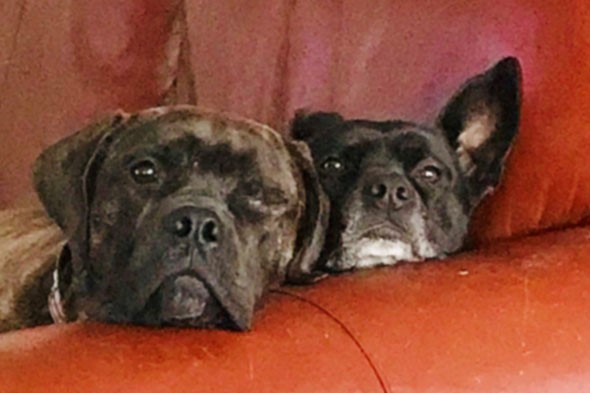 The Ontario SPCA and Humane Society's brand-new virtual summer fundraiser, Sweat for Pets has OFFICIALLY launched, and participants have been tasked with their first challenge! Curious to know what the challenge is…. Well you'll just have to sign up to find out!
JOIN THE CHALLENGE!
But wait… What is Sweat for Pets?
Whether you have a pet or just love animals, this summer it's time to get active with the Ontario SPCA and Humane Society's fun new Sweat for Pets virtual fundraiser, a 10-week campaign that kicked off on June 22. Once registered, each week you'll receive a new challenge that is fun and suitable for all ages and activity levels. We don't want to give away too many details, but you might be challenged to run faster than your dog or pop bubbles with your cat. You also have the option to create your own challenge that suits your interests. Funds raised through Sweat for Pets support life-changing work to give animals in need a second chance, like Hercules.
Hercules was found alone, shivering and injured, desperately trying to seek refuge inside a stranger's house on one of the coldest days of the winter. All he wanted was a warm, safe home and a family to love him. Thankfully, his story has a happy ending. After receiving much-needed care, Hercules made a full recovery and has been adopted into a loving family.
Second chances for thousands of dogs are made possible because of our supporters. You can help pups like Hercules, by getting active, having fun and raising funds!
Together we can sweat to save animals in need. Join the challenge at sweatforpets.ca.
Categories
Testimonial
Wish to thank everyone involved
I wish to thank everyone involved in the care and rescue of animals, especially volunteers.
Agnes
Sign up for news and updates
Thank you for joining our online community.