Helpful hints for bringing your new dog home!
by Ontario SPCA and Humane Society | Dog Care | September 18, 2020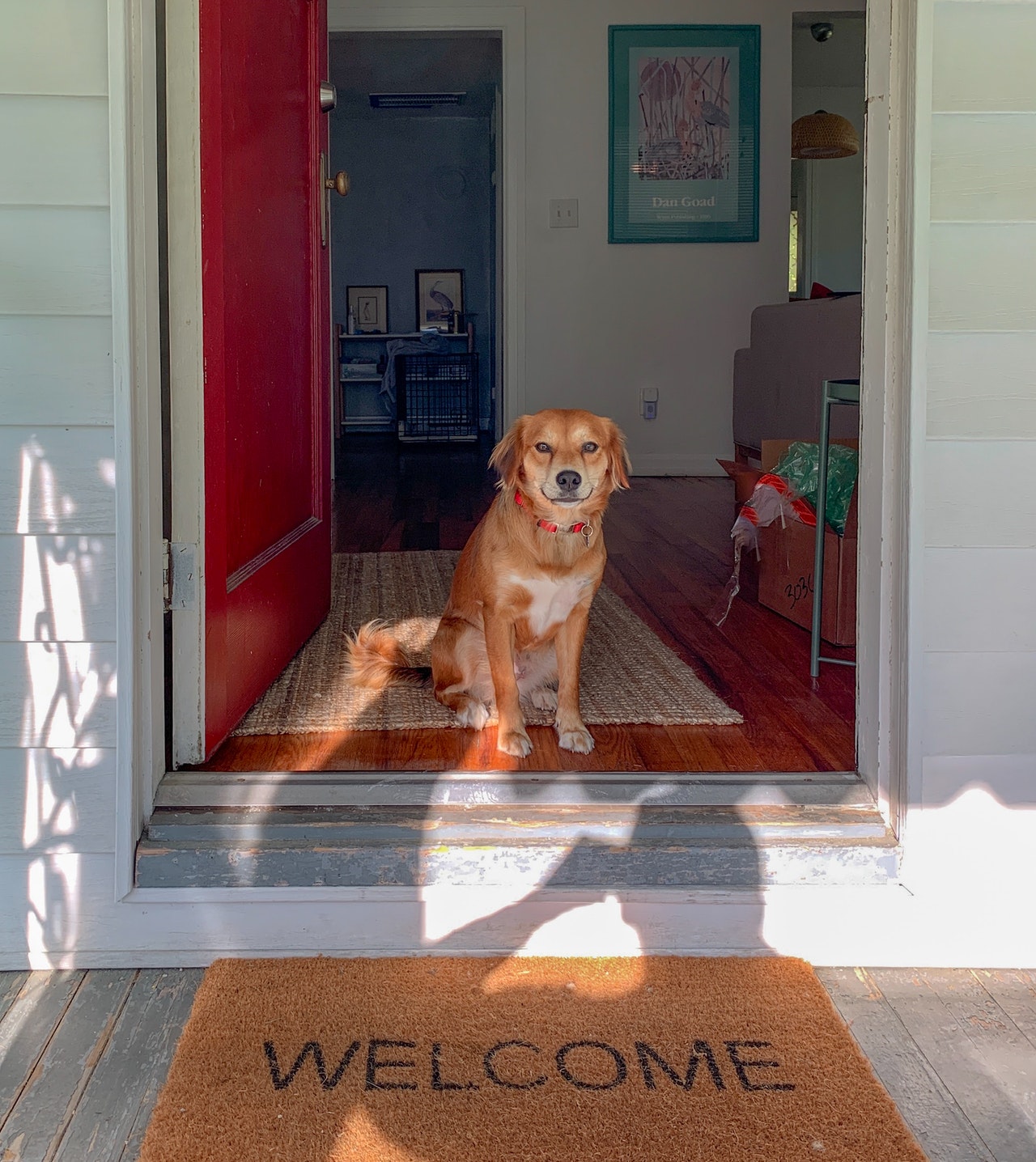 Bringing home a new puppy or dog is an exciting time for everyone! Whether you've had a dog before or are new to the experience, it's always a good idea to be prepared for the new arrival well in advance. Starting this new adventure may require having a little extra patience, but it will help you build a lifelong bond with your new friend. It can take a few days to several weeks for you and your dog to get to know each other, learn new routines, and settle in. Don't be discouraged if you're not best friends the first day!
The following information will help both you and your new buddy get off to a good start!
Getting Ready!
You want to make sure to get all your pet supplies before your new dog comes home. Although most pet supply stores allow pets inside, going shopping on your way home with your dog may be too overwhelming for the first day. Save this type of outing for when you know each other better.
Supply List:
Collar
Leash
Food and water bowls
Bedding
A crate (for tips on crate training see How to Crate Train Your Dog)
Toys – try to get a variety of shapes, textures, and sizes
Treats and chew bones
Don't forget your poop bags!
Plan Ahead:
 

Pick-up and arrival

Plan for arrival, including accommodations and sleeping arrangements, that you and your family can practice BEFORE the dog comes home.
Ask yourself:
Where will your dog sleep at night?
Where in the house will you place a crate if needed?
What boundaries will you set? (such as "no feeding the dog at the table")
Who is responsible for feeding, exercising, grooming, playing?
What will the daily routine look like?
Try to bring your new pet home on a day that can be devoted solely to them. You want them to get to know you first, and your home, before introducing them to other new people.
The pick-up!
Many dogs can be afraid of going in the car, while others have lots of energy and may treat it as a jungle gym! Arrange for a friend or family member to accompany you when you go to pick up the dog (and bring your crate if you can). That way, one person can focus on driving, while the other takes care of the dog. If the dog resists going in the car, try luring with treats and gentle encouragement.
Make sure to bring with you:
Leash and collar
Treats
Poop Bags!
Finally Home!
When you arrive home, start the outdoor tour first. Keeping the dog on leash, let them take the lead investigating the yard. This may require some patience as some dogs may want to sniff every blade of grass!
Now we go inside. Same as outdoors, keep the dog on leash and follow them as they snoop through each room (avoid rooms that will be off limits). Show them their bed, and where the water bowl is (or they might find their own)!
Training and play time will go a long way in building your new relationship.
Here are some great resources to check out:
Photo by Solo Buts from Pexels

"Watch Me"

"Sit"
A toy box is great addition to your living room at home!

Check out

"The Toy Box"
Playing Fetch can be a great game to help your dog learn control, reduce hard mouthing, and just have fun! All you need is a couple of toys and a space to play!
Introductions with current pet residents:
Bringing home a new furry friend can ruffle the feathers of your current pets. Try to share the love equally and not play favourites. Find tips here on how to make those awkward introductions go smoothly:
Before you know it you'll have a friend for life! They may chew your shoes, pee on your carpet, and steal your socks, but they will also steal your heart, love you unconditionally, never judge you, and are ready to snuggle just when you need it most!
For more fun games and training tips for your new furry family member, visit shelterhealthpro.com
Categories
Testimonial
Three cheers for the volunteers!
Three cheers for the volunteers! Keep doing wonderful work, thank you!
Doreen
Sign up for news and updates
Thank you for joining our online community.