Henry's inspiring rehabilitation story
by Ontario SPCA and Humane Society | Campaigns Happy Tails | February 21, 2020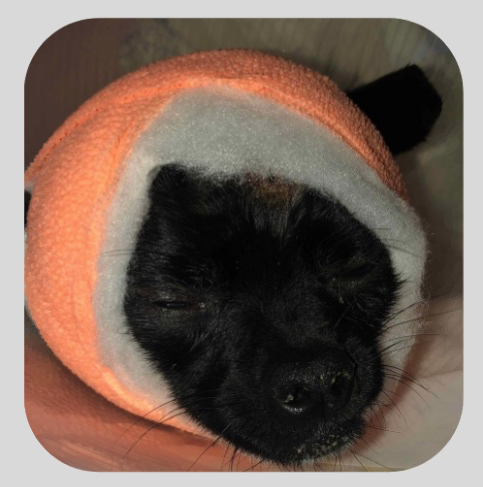 National Cupcake Day™ for SPCAs and Humane Societies is just around the corner! Today we're hoping to inspire you with a story of animal rescue, and we'll share FAQs about the campaign.
So settle in, and enjoy this sweet story!
Henry's story
One of National Cupcake Day's participating humane societies was contacted on August 5, 2019, by a partner rescue organization after they received a call about a Chihuahua with a hole in his head. They thought Henry may have been bitten by another dog and was left untreated for several days. This resulted in a severe infection and his skull being exposed to the elements.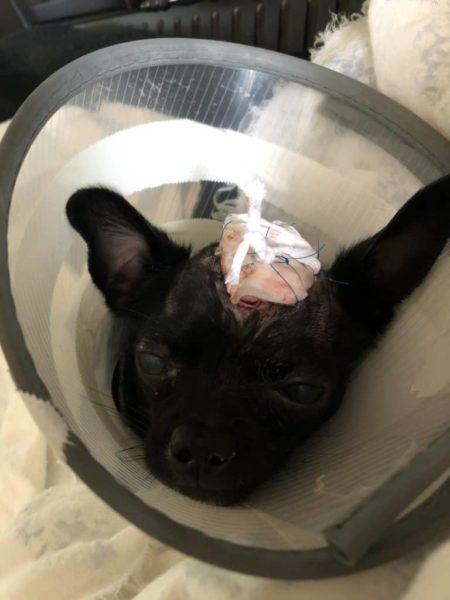 Henry was treated on the morning of August 6th, but he would need continued care. He was transferred to the rescue's care that afternoon.
Since Henry's arrival, he has been receiving treatment at the Western College of Veterinary Medicine for wound management. He had a CT scan and it discovered depression fractures of the nasal and frontal bones. He then spent a couple of days in the ICU at the WCVM. Treating this kind of wound is very difficult.
Henry also appeared to have injuries to his eyes. It was discovered Henry had low pressure in both eyes indicating uveitis. He also has bilateral large superficial corneal ulcers in both eyes and has low tear production in both eyes. He receives several eye-drops to help these conditions.
We are pleased with how well Henry recovered and were ecstatic to announce he had been adopted into a loving home!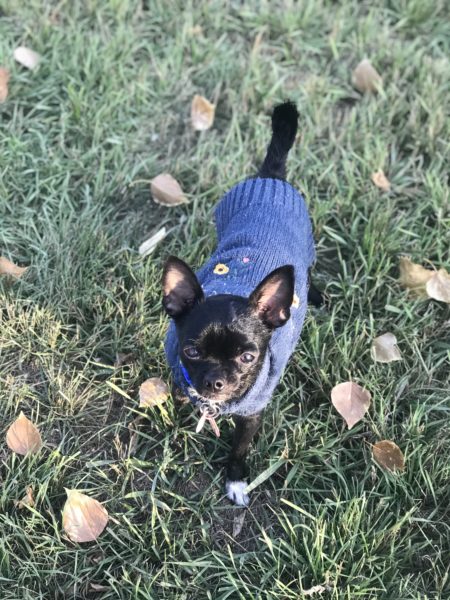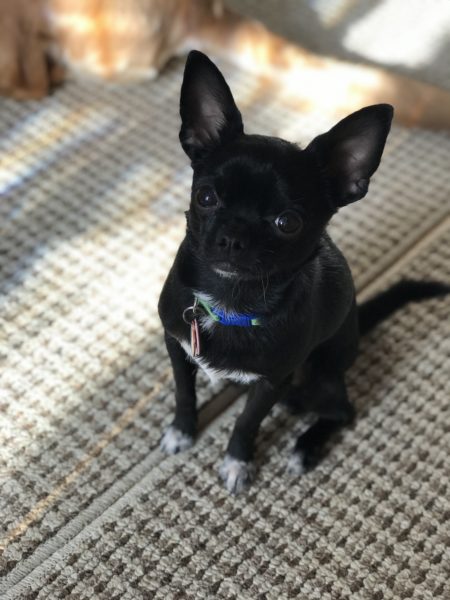 National Cupcake Day™
We hope this story inspires you! Your support helps animals like Henry find their second chance. Register today and start fundraising for your local SPCA or Humane Society!
Here are some common questions we've run into about National Cupcake Day. Check out our website for more information!
What is National Cupcake Day™?
When is National Cupcake Day?
How can I support my local SPCA, Humane Society or Shelter?
Do I have to bake cupcakes to support National Cupcake Day?
Suggested donation amount?
What is a Cupcake Day Host Kit?
What is a Personal Fundraising Centre?
Can I fundraise on a team?
Can I hold a National Cupcake Day Party at my workplace?
How do I submit funds that I raise?
What is the minimum age requirement? Can my kids fundraise?
Have a question that hasn't been answered here?
Categories
Testimonial
As an animal lover all the work you do
As an animal lover all the work you do to help ensure that every dog and cat can find their forever home that is filled with love is greatly appreciated.
-Louie
Sign up for news and updates
Thank you for joining our online community.