Highlighting Friends for Life! Walk Fundraisers – Lynda from Orillia!
by Ontario SPCA and Humane Society | Campaigns | July 26, 2018
With five adopted cats and three dogs, Lynda certainly is an animal lover!
2018 will be the fourth year Lynda has fundraised for the Ontario SPCA Orillia Animal Centre in the Friends for Life! Walk™.  In 2017, Lynda raised over $3,500 for the Orillia centre.
"You're walking for someone that can't do it for themselves," says Lynda.
Lynda says she's fortunate to have good friends who support her in the walk each year when she sends them an email with the information on how to donate.
"The walk is fun, and it gets people together," she says.
THANK YOU Lynda and to all those who stand with you, fundraising for animals across the province.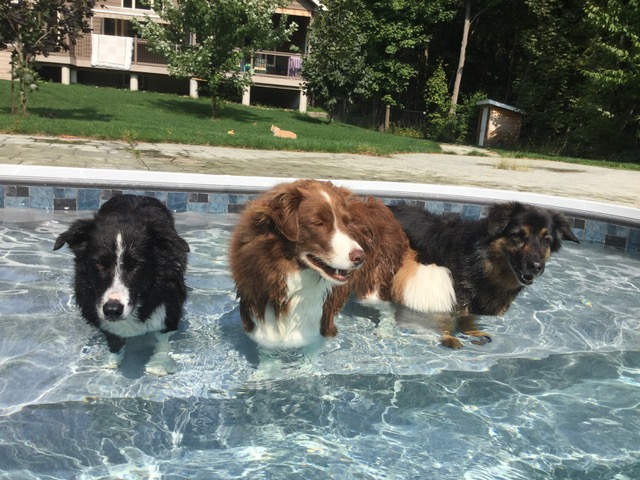 Find a Friends for Life ! Walk™ near you!
Walks are held on both September 22 and 23rd, so be sure to check with your local participating SPCA or Humane Society for their specific walk details. Whether you bring your furry friend or not, it's sure to be a fun time.
More than just a fundraising walk, the Friends for Life! Walk™ is a fun-filled day that offers something for everyone. From barbecues and live music to pet vendors and activities for the kids, it's the purr-fect way to spend a day with friends and family who share a love of animals.
This event is your opportunity to help the thousands of animals at the Ontario SPCA, who are waiting to find their own friend for life!
Categories
Testimonial
We have supported the OSPCA since 1951
We have supported OSPCA since our arrival in Canada in 1951.  Keep up the greatest  T.L.C. for animals.
-Paul & Des
Sign up for news and updates
Thank you for joining our online community.