How can you support cats this holiday season?
by Ontario SPCA and Humane Society | Campaigns | December 9, 2021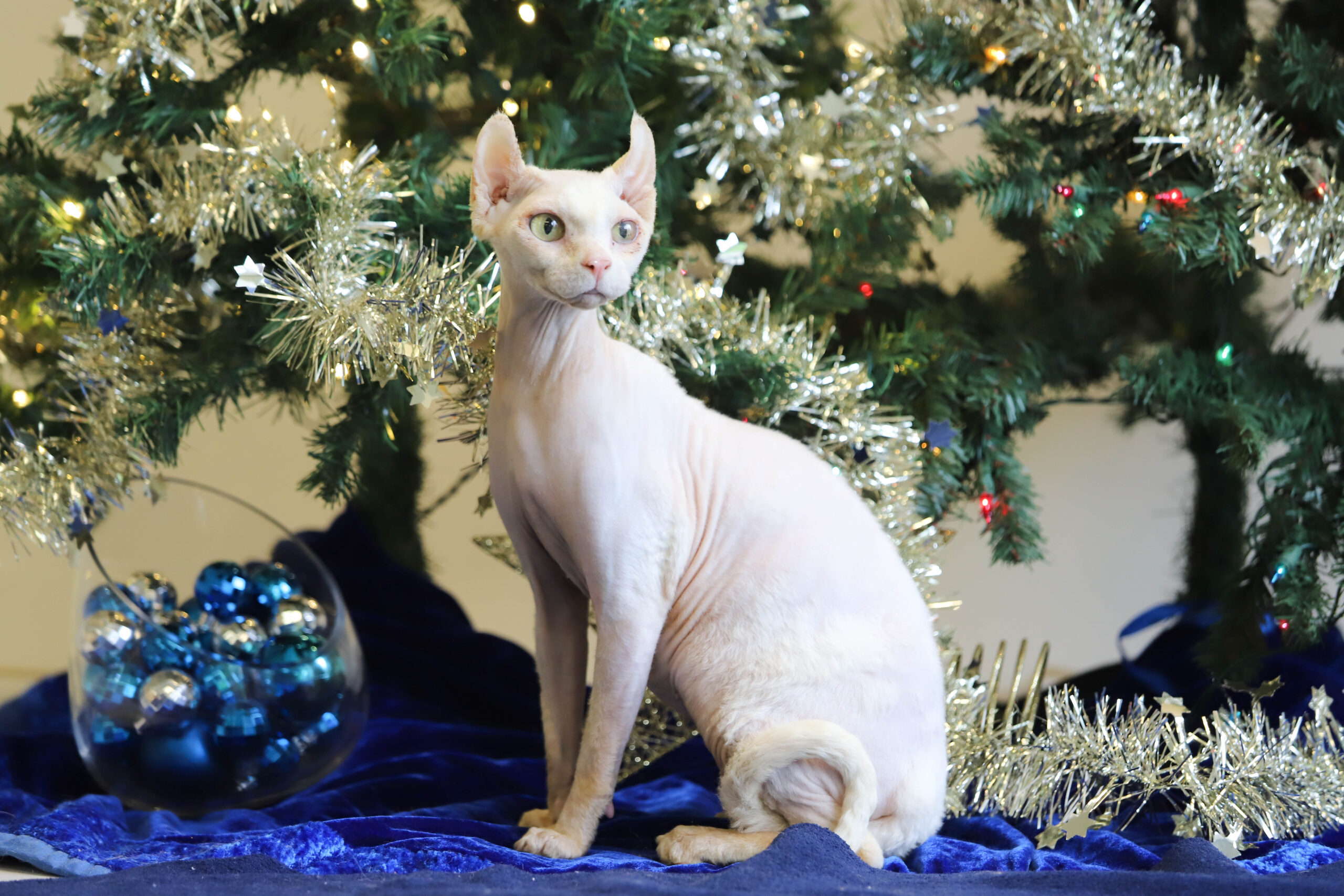 We have been sharing a lot of ways you can help vulnerable dogs lately, but what about cats? 
There are many meaningful ways that you can support our other furry or feathered friends this holiday season. Here are just a few: 
Provide shelter to a cat colony this winter
Keep cats warm this winter! Community cats living in outdoor colonies need your help to live healthy, happy lives. Give up to five homeless outdoor cats a safe space to eat, sleep, and keep warm as temperatures plummet below freezing with the gift of shelter. 

Help reduce cat overpopulation
You can help reduce pet overpopulation by spaying it forward! Spaying and neutering cats helps reduce the number of homeless animals and prevents health and behavioural issues, like reducing Fifi's desire to roam when in heat. Spaying and neutering is essential to prepare a cat for adoption by their new family. 

Support a cat foster family
Open the door to a foster home for a cat like Mercedes, who wasn't thriving in a shelter environment. Some animals just need a little extra TLC, socialization or quiet time. 
Provide a foster family with all of the food and supplies they need for their kitties, from a litter box and litter, to collars, toys, dishes and blankets! 

Help a new cat mom 
A new mom like Picasso needs a safe and quiet environment. Help keep moms with their wee kittens as they nurse and learn to interact with people, and then support their transition to a new family. Get these young babies ready for their forever homes with vaccinations and routine veterinary care. 

Provide care for small animals and birds
Ever wonder what our tiniest friends need to eat healthy? Fresh herbs, leafy greens and the occasional strawberry or bell pepper are a few tasty items that guinea pigs like Bernard, hamsters, rabbits and birds will enjoy with your support. 

However you choose to help animals in need this holiday season, please know that the animals in our care – big or small – thank you wholeheartedly! 
Categories
Testimonial
Three cheers for the volunteers!
Three cheers for the volunteers! Keep doing wonderful work, thank you!
Doreen
Sign up for news and updates
Thank you for joining our online community.