How much do you know about RVTs? Fast Facts
by Emily Cook | Campaigns | October 31, 2019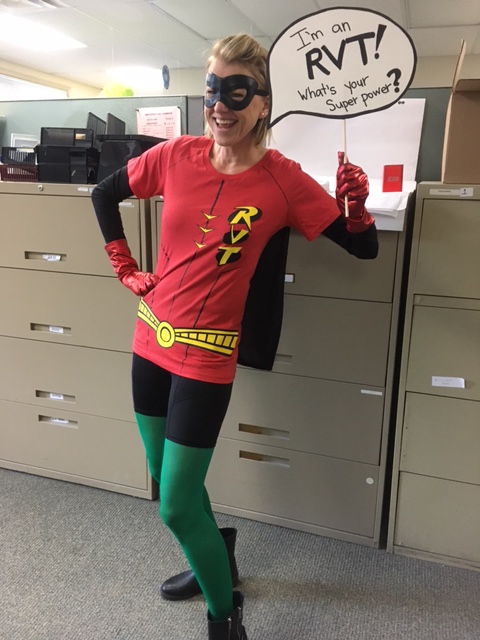 Well, it's almost the end of RVT month! How much have you learned about Registered Veterinary Technicians? If you're a bit behind, not to worry! We're sharing these helpful "Fast Facts" from the OAVT's RVT month website to help you out.
Fast Facts
2019 marks the third annual RVT Month across Canada. RVT Month was created as a replacement for the American "National Vet Tech Week". One week wasn't enough to acknowledge and celebrate RVTs as integral members of the animal healthcare team
The title 'RVT' is a legal credential. RVTs work hard to earn their "R". Every RVT in Ontario attended an OAVT accredited Veterinary Technology college program, passed the VTNE (Veterinary Technician National Exam), completed a Professionalism and Ethics workshop and submitted a clear criminal record check to earn their credential
There are over 8,000 RVTs (Registered Veterinary Technicians/Technologists) across Canada!
Registered Veterinary Technicians in Canada must pass the VTNE (Veterinary Technician National Exam) to earn their credential.
RVTs aren't just found in your local veterinary clinic. RVTs help to care for a variety of different animals- from your family pets, to exotic species and wildlife, to horses, cows, pigs and goats and everything in between.
These skilled techs can specialize in different areas called Veterinary Technician Specialities. There are currently 16 different options!
The RVT profession has been around for 50 years! Previously known as Animal Health Technicians (AHT), the first AHT college program began in 1967.
In Ontario, RVTs are required to complete 20 credits of Continuing Education every two years to maintain their credential. This ensures RVTs are continually learning and growing within their field.
Find out what a Day in the Life of an Ontario SPCA and Humane Society RVT looks like here:
Here at the Ontario SPCA, we're so thankful for the incredible, hardworking, RVTs. Even though RVT month is coming to an end, we hope you'll all be more aware of the RVTs around you and thank them for their work!
Categories
I stand behind SPCA with my monthly gift
I stand behind SPCA with my monthly gift. I am so happy there are folks like you to care for those who can't help themselves.  My family and I have had animals all our lives and know what a comfort they are.  Thank you SPCA.
-Dorothy
Sign up for news and updates
Thank you for joining our online community.