How to enrich your small animal's environment
by Ontario SPCA and Humane Society | General Pet Care | March 5, 2020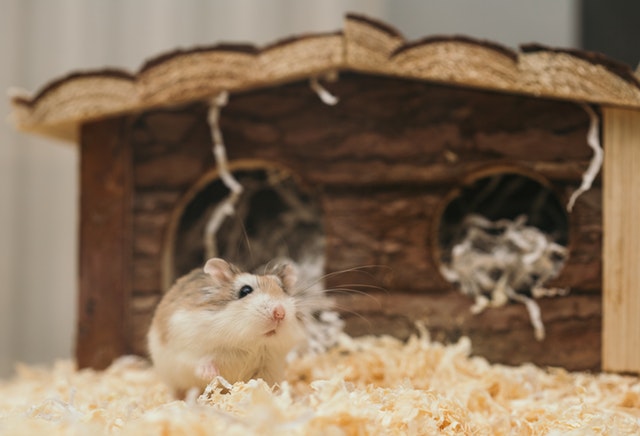 Small animals have specific needs just like cats and dogs. With a few simple steps, you can enrich your pet's environment!
Last month, we launched the second half of our Shelter Health Pro website, covering lots of topics on Environment Needs and Behavioural Health. There's tons of resources there you should definitely check out as a pet owners!
Environmental Enrichment
Hiding
All small animals need the opportunity to hide. Many of the small animals in our animal centres are a prey species and so they may feel threatened or startled by any unfamiliar sound or person. They need to be provided with a safe place where they can retreat.

Hiding places might also be seen as bathrooms; therefore clean these areas more frequently. Examples of hiding places to place in a cage include, but are not limited to:
Plastic igloo
Small cardboard boxes
Tunnels (PVC piping, dryer piping, toilet paper rolls)
Tents
Paper bags
Nesting material
Aside from bedding, nesting material should be provided for the small animal to build a nest or resting place for themselves. This will provide physical and mental stimulation, and occupy their time as well.
Examples for nesting material include:
Cotton balls
Pieces of fleece
Shredded newspaper
Toilet paper
Hay
Climbing
Many small animals find enjoyment in climbing. This will provide opportunities for exploration and exercise.
Multiple levels, perches, shelves
Hammocks
Plastic tubes that connect
Pull string through toilet paper tubes and hang them across the cage
Ladders
Braid fleece to make a rope to hang across the cage
Visit Shelter Health Pro to learn more great tips about your small animal's environment and behaviour!
Shelter Health Pro
Shelterhealthpro.com is a free online resource created by the Ontario SPCA and Humane Society to give both shelter professionals and pet owners the tools and information they need to help keep the animals in their care physically, mentally and emotionally healthy.
If you have an animal at home or work with animals, you owe it to them to visit shelterhealthpro.com.
Categories
Testimonial
Hats off to you
To all kind-hearted and hard-working people at SPCA: hats off to you. I love animals and admire the work you do.
Kellie
Sign up for news and updates
Thank you for joining our online community.