How to fit your dog for a lifejacket
by Ontario SPCA and Humane Society | Dog Care | June 29, 2021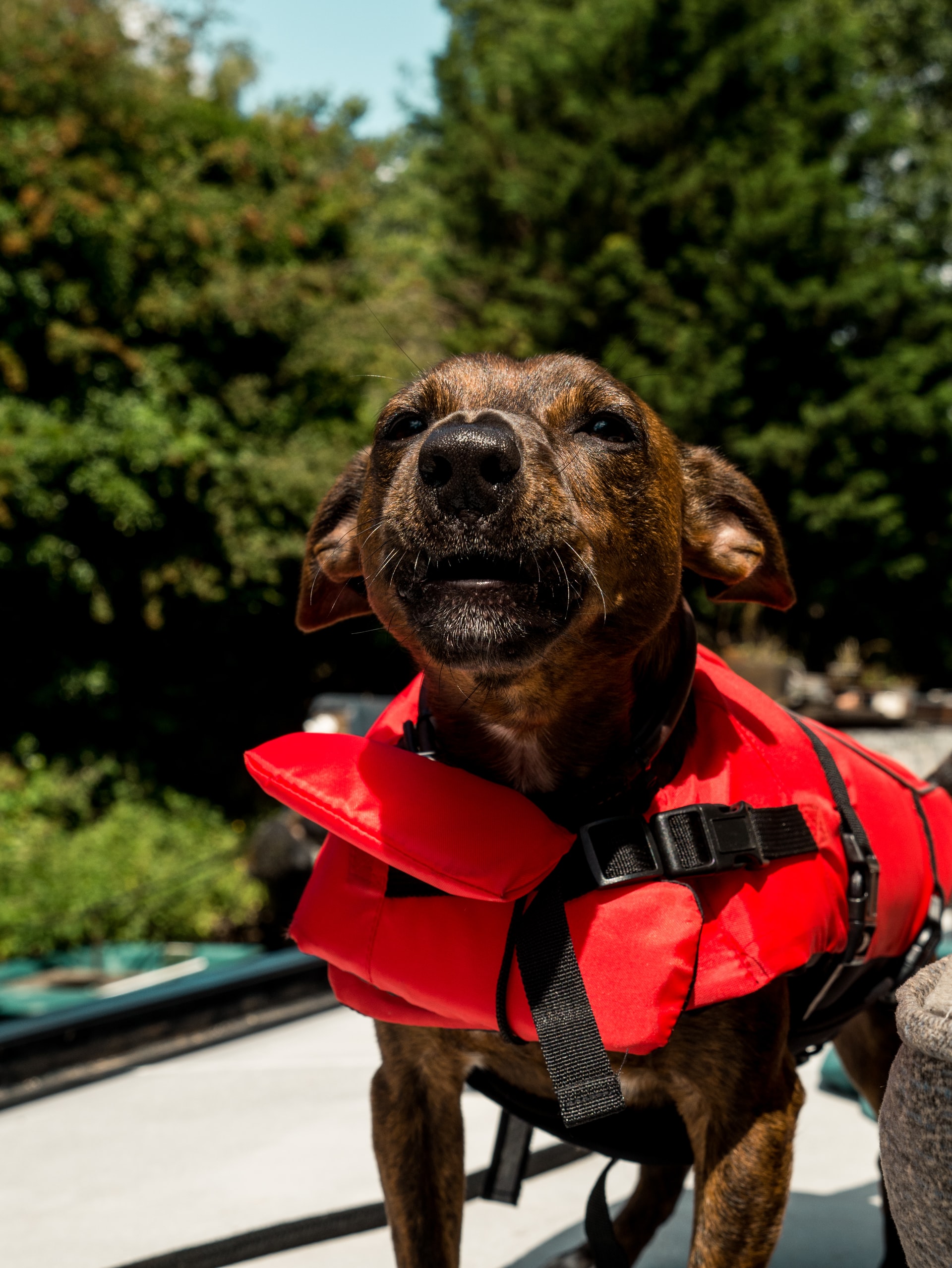 Summer is here, which means it's finally time to enjoy water activities again!  Even the most experienced canine swimmers will benefit from a life vest to help keep them safe in open water and swimming pools. Learning how to properly fit your dog for a lifejacket ensures they are safe when enjoying water activities, especially boating.
Some key things to consider
Some more things to consider when finding a lifejacket for your dog from our blog 10 tips to keep your pet safe when boating:
Size and weight: Every brand will have measurements and weight ranges associated with the dog it will fit. Take your dog's measurements (chest circumference and torso length). The fit should be snug but allow your dog to move comfortably and not rub against their skin.
Attachments: Lifejackets have easy access clips for leashes to be attached and handles for owners to be able to pick up the dog easily should they fall overboard
Colour: Most lifejackets are bright, and some have reflective components to increase the visibility of your dog. If you are boating at night, it's a good idea to purchase a light attachment that can be placed on the vest or collar of your dog.
An article from Explore titled "You should Get a Dog. Here's why," outlines great ideas to get your dog accustomed to new lifejackets! We're sharing a few of those tips today, but you can read the full article here.
Fitting your dog for a lifejacket:
Before putting your dog into a lifejacket, it is important they are comfortable in and around water. The article specifically references being mindful of your dog's breed since certain breeds of dogs like Bulldogs or Dachshunds are often not well suited for swimming.
Another great tip is letting your dog get accustomed to their new lifejacket on land. An example they include is letting your dog run around your yard or house with it on. This will help them get used to how the lifejacket feels. It also allows you to check for any signs of rubbing, skin irritation or redness.
If your dog is not used to being on boats, the article suggests letting your dog get in the canoe, kayak, or rowboat on land and at home first. This will help your dog get a feel for the watercraft and wearing their lifejacket in the boat. Treats are also suggested to entice them in and are a key part of positive reinforcement training!
Ensure your dog feels comfortable around the water and provide them with a proper fitting lifejacket to help prevent injuries and keep everyone safe this summer. With these tips in mind, make sure to get outside and enjoy the beautiful weather with your furry friend!
For more tips on boating safety with your furry friend, visit: https://ontariospca.ca/blog/10-tips-to-keep-your-pet-safe-when-boating/
Categories
Testimonial
Thank you for your dedication
Thank you for your dedication to helping the animals.  Every animal deserves a loving home and to be treated royally.  Just imagine a day without animal cruelty.  What a wonderful day that would be!
-Joan
Sign up for news and updates
Thank you for joining our online community.